WWE RAW Ratings 30 December 2019: Huge Jump For Wedding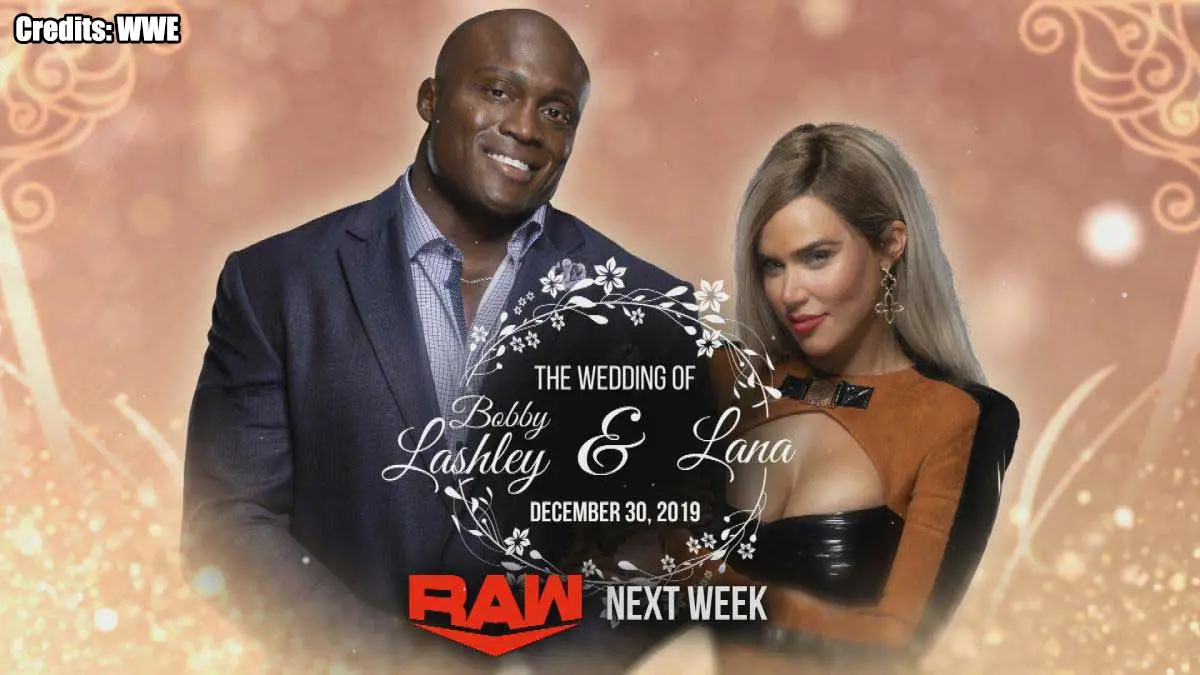 The Lashley-Lana Wedding segment has proved to be a hit for WWE as the WWE RAW's 30 December 2019 episode garnered 2.439 million average viewers across the three hours in the US TV Ratings.
The show has rebound from its lowest ever rating from last week, which was 1.835 million viewers. The week to week jump is about 33%, which is among the highest jumps for any consecutive weeks shows. The hour wise distribution for the viewers is as follows:
Hour 1– 2.525 million viewers(last week's hour 1 – 1.955 million)
Hour 2– 2.464 million viewers(last week's hour 2 – 1.864 million)
Hour 3– 2.328 million viewers(last week's hour 3 – 1.686 million)
The drop from hour 2 to hour 3 is also among the lowest in the history of the show. The show was at #4 in the coveted 18-49 demographics with 0.77 ratings in the Cable Top 150. It was at #7 in overall viewership.
The last RAW episode of the year 2019(and last of the decade 2010s) was featured around the wedding of Bobby Lashley and Lana. The wedding was ultimately crashed by a returning Liv Morgan and Lana's ex-husband(kayfabe) Rusev among other people. The segment obviously drew sharp criticism from the fans online.
But on the other hand, the segment has also resulted in a stable hour 2 to hour 3 ratings. The segment was also a hit on Youtube with 2.6 million views at the time of writing and 52k likes.
As per Wrestling Inc., RAW ended with 2.418 million viewers per episode for the year 2019(125.746 million over 52 episodes in the year). The average in the year 2018 was 2.823 million while it was 3.018 million for the year 2017.