WWE Monday Night RAW Preview & Matches For Tonight 2 March 2020
Check out the preview and matches announced for WWE Monday Night RAW episode of tonight 2 March 2020(3/2/2020).
Date- 2 March 2020
Location- Barclays Center, Brooklyn, New York, US
Time- 8 PM EST(3 March 2020 1 AM GMT/6:30 AM IST)
Aleister Black vs AJ Styles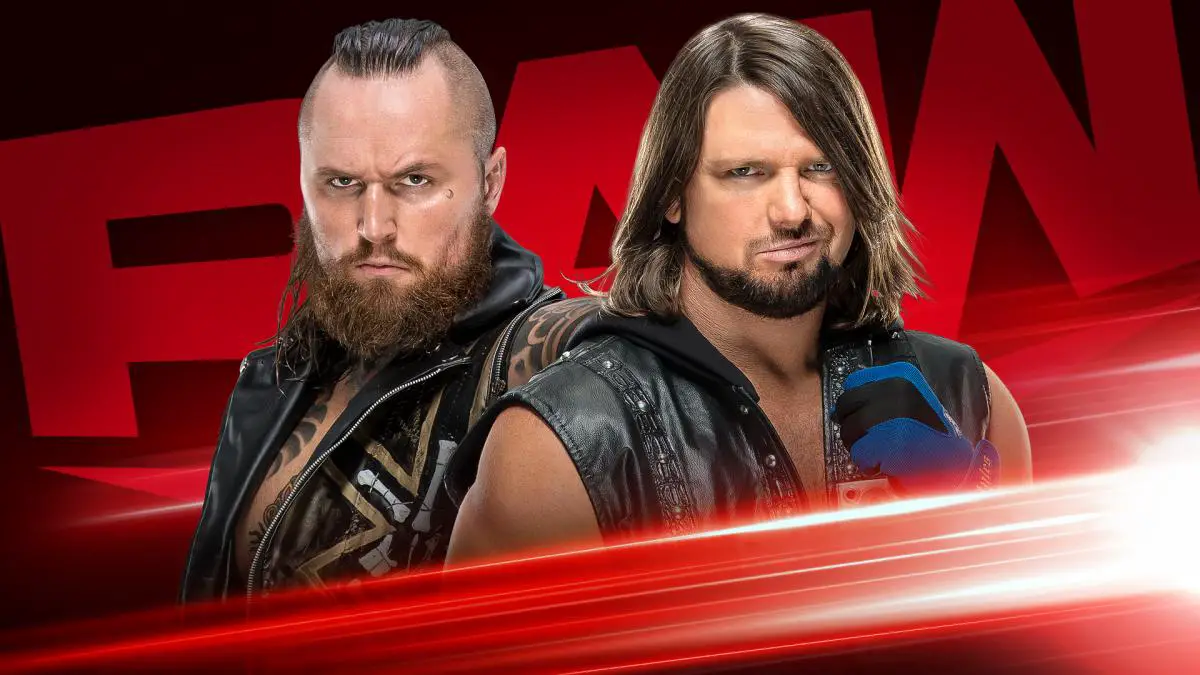 The project Aleister Black will move to the next phase this week as he will now face AJ Styles. The feud was set up with a fairly basic story. Styles and The OC started arguing with Black and then left him beaten up. Black came out of it looking good as he defeated Erick Rowan, selling the beat-up all through the match.
Black has been undefeated in singles matches ever since his call-up to RAW one year back. He has only had a few notable feuds with Cesaro and Buddy Murphy during that time. But it will be interesting to see him due to WWE's fickle booking decisions.
Brock Lesnar To Appear
With Super ShowDown and Lesnar's match with Ricochet over, the storyline could finally focus more on Brock Lesnar vs Drew McIntyre for WrestleMania. Or will it? There is still a chance that Ricochet could have a say in the WrestleMania match to aid Drew. We might get a hint of it when Lesnar appears at RAW later tonight.
WWE has used squash matches and backstage promos in their attempt to establish McIntyre as a credible main event guy, but they need some good matches for him soon. We certainly know Lesnar is not gonna hang around RAW much, so it will be a challenge for WWE to actually do more in the storyline. They should better focus on highlighting Drew McIntyre.
Seth Rollins & Murphy vs Street Profits- WWE RAW Tag Team Championship Match
Seth Rollins & Murphy survived to live another day against Street Profits at Super ShowDown 2020 as Rollins was able to take advantage of the referee's distraction. But Street Profits are getting another shot at the title on RAW tonight.
Frankly speaking, we are seeing far too many rematches these days on WWE. Street Profits did not do anything much when they got the first title shot at Super ShowDown, and the same is the case here. Unless there is some other dynamics at play, it will be hard to justify this match. There could be a title change at card though, as it is highly impossible for Seth Rollins to enter WrestleMania as the tag team champ.
Please continue on the next page for more info!!