WWE RAW Matches & Preview for Tonight 13 January 2020
Check out the preview and matches announced for WWE Monday Night RAW episode for tonight, 13 January 2020(1/13/2020).
Date- 13 January 2020
Location- Rupp Arena, Lexington, KY, US
Time- 8 PM EST(14 January 2020 1 AM GMT/6:30 AM IST)
Brock Lesnar to Appear
WWE Champion Brock Lesnar has set a precedent by entering himself into the Royal Rumble match this year. While Lesnar might not have to worry about losing his title but he wants to make a statement. Lesnar will appear at RAW once again tonight to possibly taking the angle forward. There also remains the possibility that Lesnar might withdraw from Royal Rumble if he gets challenged by someone. Is it another bait and switch from WWE?
Rusev vs Bobby Lashley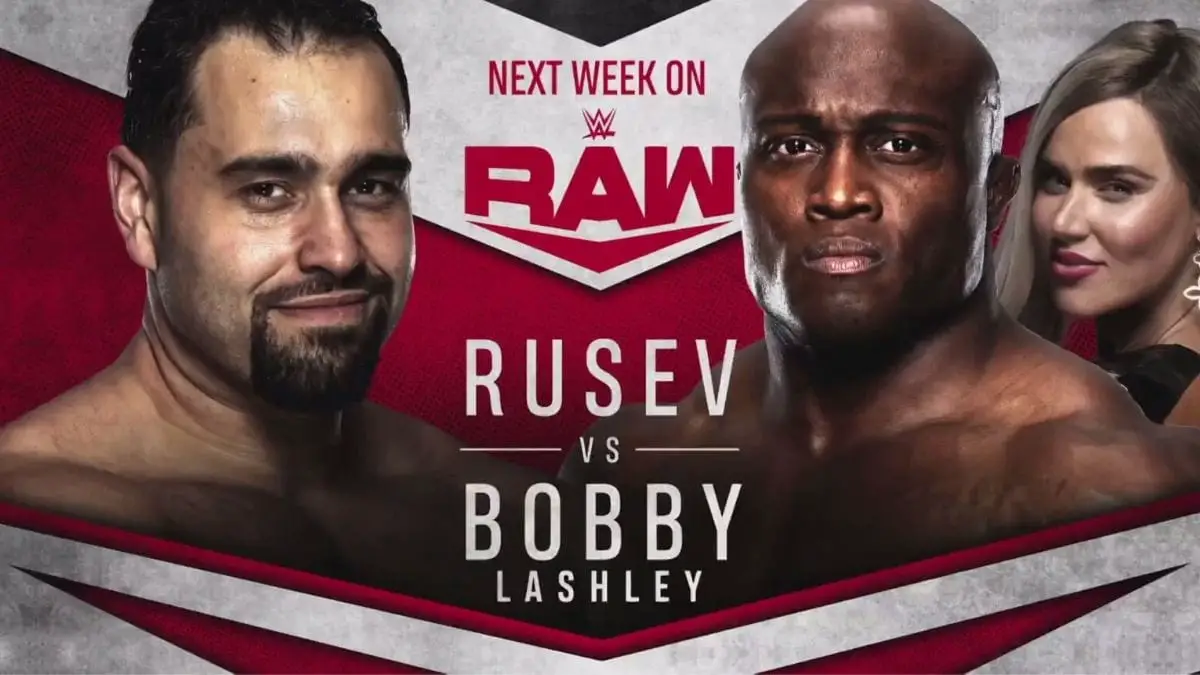 These two men finally faced off at WWE TLC after WWE kept using something or the other to delay their battle. Lana interfered during that match which helped Lashley to get a win in the tables match. Since then, we had a bonkers of a segment for Lana & Lashley's wedding and introduction of Liv Morgan in the storyline.
With Morgan in his corner, Rusev can rest assured that Lana is taken care of. Will he finally get his revenge on Lashley with a thumping win? Most probably, yes!!
AJ Styles vs Randy Orton
In the series of rematches, we will see another battle between AJ Styles and Randy Orton on RAW tonight!! They have been building a good rivalry over the last 6 weeks and already had a match a few weeks back. It is still not clear what WWE wants to take out of this though other than keeping both men busy until WrestleMania.
Aleister Black vs Buddy Murphy
Another rivalry that has been building from the last two months is between Aleister Black and Buddy Murphy. Black was dominating this rivalry all the way has won two matches they have had in the meantime. Although, Murphy got the upper hand in this story for the first time last week as he successfully attacked Black after his match. Will the table turn over as they face-off for the third time tonight on RAW?
Fist Fight- Big Show, Samoa Joe & Kevin Owens vs Seth Rollins & Authors of Pain(Akam & Rezar)
It was a pleasant sight to see Big Show return to WWE after more than a year. As happens with most of the returning stars, he set up his dominance in the match right away. So much so, that Rollins had to resort to using a steel chair to attack him. This week we will see a rematch between two teams, but in a Fist Fight.
What will actually constitute a Fist Fight? It's not clear at the moment. But expect some fun as at least 4 of the 6 men in the match can boast of having strong fists!!