WWE RAW Live Results 2 Dec 2019: Rollins' Apology
Welcome to ITN's Live Results and Updates Blog for WWE RAW episode of 2 December 2019 (12/2/2019).
Date- 2 December 2019
Location- Bridgestone Arena, Nashville, TN, US
Time- 8 PM EST(3 December 2019 1 AM GMT/6:30 AM IST)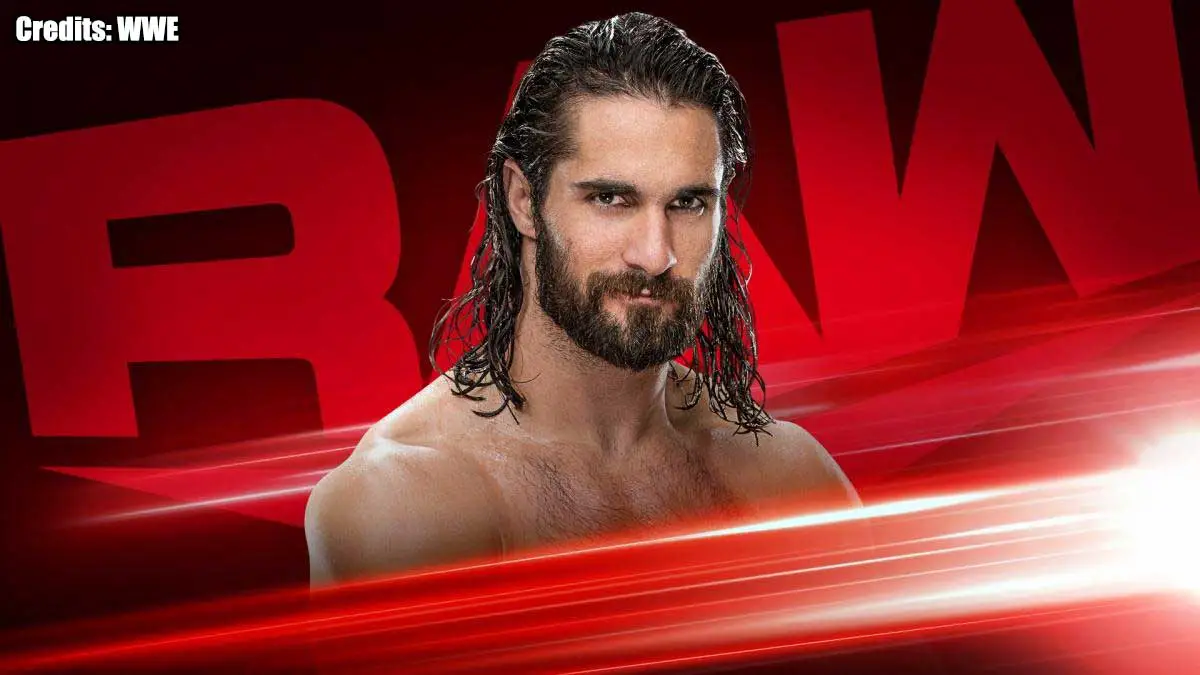 The last month of 2019 will start for RAW with Set Rollins' apology to team RAW. Only one more match is announced until now for the show- a handicapped match between Charlotte Flair and Kabuki Warriors. We will update this page once more matches are announced.
RAW opens up with The Authors of Pain arriving backstage and are stopped by Charly Caruso. Charly asks about attacking Kevin Owens last week and they respond in Punjabi and Armenian. Caruso says she doesn't understand their languages. They respond by saying she looks lovely tonight and walks away.
Rollins' Apology!
Samoa Joe is at the commentary with Vic Joseph and Jerry Lawler. Seth Rollins makes his way to the ring and tells us that his comments last week were coming from a good place. Rollins talks about how this isn't just his job, it's his life, and the people in the back aren't just his co-workers, they're his family. And as the head of the family, it's his responsibility to motivate the locker room. But he agrees that he has gone overboard and apologizes. He apologizes to the fans, to the locker room and Kevin Owens. He asks Owens to come out and KO's music hits.
Owens asks Rollins if the closest members of the family are AOP by any chance. Rollins denies that and Owens Rollins says he had nothing to do with The Authors of Pain. Owens says he knows Rollins is lying because his lips are moving. AOP's music hits and they come out to the ramp. Akam and Rezar take turns speaking in their native languages from the stage and gets the "What!?" treatment from the fan. Rezar then challenges Owens and Rollins to a tag team match. Rollins says he's in.
KO says that he can see three scenarios in this case and all three of them end up with Rollins and AOP end up beating him up. Rollins gives up on convincing Owens and leaves the ring. He gets to the ramp where AOP was standing. They stare down each other but AOP gives way to Rollins o leave peacefully. Owens says Rollins might be out of here but he would actually love to get a piece of AOP. AOP turns and walks back to the back as fans boo them. Owens says it won't be Seth or AOP, but he's in the middle of the ring and he's all taped up, and Nashville wants to see a fight. Owens calls anyone out to fight him.
Back from the break and Lana comes out to the stage as her music hits. Lana takes the mic and but Owens yells at her, saying no one cares. Lana reveals that Rusev won't be here tonight because she had to file another restraining order in Tennessee and he's going to jail for a long time. Owens says he's never met someone who says so much and says absolutely nothing. She calls him a basic pizza and candy eater and insults him more and that Lashley is going to come out and finish him. Lashley's music hits and out he comes.
Bobby Lashley vs Kevin Owens
The bell rings and they begin trading punches. KO hits a few chops until Lashley hits a big shoulder block to knock him off his feet. Lashley corners Owens but runs right into KO's boot. He picks Owens up for a massive spinebuster and Owens rolls out of the ring to recover. He trips Lashley as he tries to follow him to the floor. He hits a frog splash from the apron as we go to the break.
KO hits a cannonball in the corner as we return for two-count. Owens goes for the senton of the top but nobody is home. Lashley follows it up with a clothesline and is now in complete control. He hits a shoulder tackle and runs into a superkick on the second one. KO goes for the stunner but Lashley counters him to hit a neckbreaker. Lashley drops him with the Dominator. Lashley tries to get KO in the Full Nelson lock but KO counters to hit the pop-up powerbomb. When both men were down, AOP comes into the ring and attacks KO to cause a DQ.
Winner- Kevin Owens (by DQ)