WWE RAW 30 December 2019- Matches & Preview
Check out the preview and matches announced for the WWE Monday Night RAW episode of 30 December 2019 (12/30/2019).
Lana and Bobby Lashley's Wedding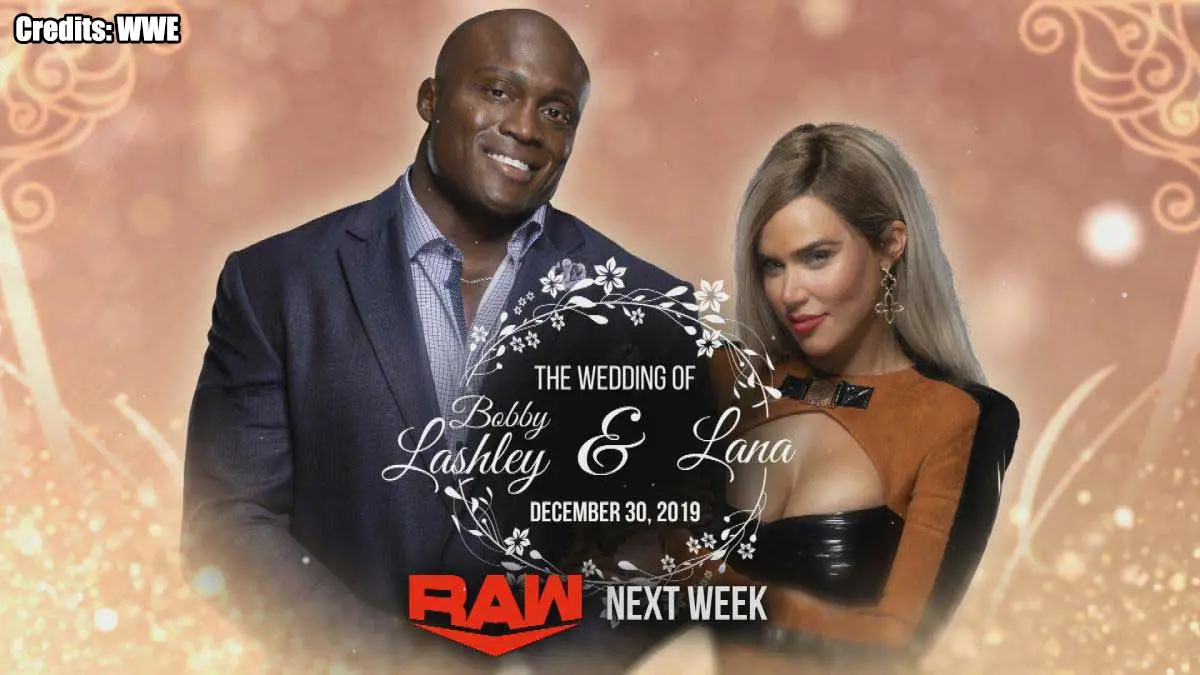 It all started in September when Rusev returned to WWE TV after a brief hiatus. And just in the second week after the return, he got the Universal title shot against Rollins. But everything went downhill for him creative wise from there. The title match had not even finished when Bobby Lashley appeared, and with him was Lana. To Rusev's shock, they started making out on the ramp.
This started a long storyline where allegations were thrown out, restraining order came into play. And the fans kept on sh***ing on everything. Everything apart from the moments when Rusev was finally able to beatdown on Lashley. While the storyline might have brought the Rusev Day back, it had run its course way back.
But WWE being WWE, the drama is set to continue. The decade will close down with a good old Wrestling wedding where the marital nuptials never actually take place. Although Rusev has been portraying that he does not need to have anything to do with Lana and Lashley, expect some kind of twist for him to destroy the wedding.
Aleister Black vs Buddy Murphy
As the rumors had it, both Aleister Black and Buddy Murphy were marked out by Paul Heyman to be given a significant push. After a few weeks of back and forth promos, they met at WWE TLC to produce what was arguably the match of the night. And once again, just when we would have thought that they should move on their respective paths, the feud continues.
But at least with this feud, we will get to see some good matches. By the looks of it, things are going towards the best of 3 or 5 matches between them. But the fans will not complain about this though.