List of Every WWE Fastlane Logo & Poster
Check out every poster and logo from WWE Fastlane PPV event from 2015 to 2021.
Fastlane 2015
Roman Reigns, the Royal Rumble winner of 2015, was at the front and center of Fastlane poster. He faced Daniel Bryan for his World Championship title shot at WrestleMania, a match that he managed to win.
Fastlane 2016
Fastlane 2016 poster featured Roman Reigns, Dean Ambrose and Brock Lesnar who contested in the main event triple threat #1 contender match for WWE World Heavyweight Championship at WrestleMania. Eva Marie was the special guest at the pre-show and also featured in the main poster.
Fastlane 2017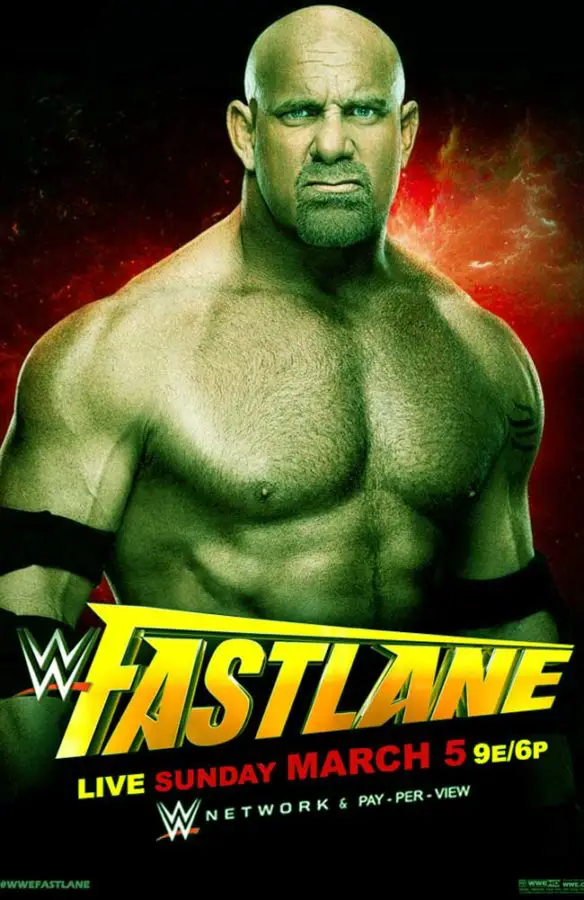 Goldberg was the big star on Fastlane 2017 poster as he challenged for WWE Universal Championship against Kevin Owens.
Fastlane 2018
WWE Champion AJ Styles, WWE RAW Women's Champion Charlotte Flair, Randy Orton, Kevin Owens and New Day were on Fastlane 2018 poster.
Fastlane 2019
Fastlane 2019 saw The Sheild teaming up for the last time at a PPV and they featured at the front of the poster. Asuka defended SmackDown Women's title against Mandy Rose, Kevin Owens challenged for Daniel Bryan's WWE Championship and the WrestleMania qualification was at stake in the match between Charlotte Flair and Becky Lynch.
Fastlane 2021
The official poster for Fastlane 2021 is not released yet, but we can expect Roman Reigns and Bobby Lashley to feature on it.