WWE Championship match confirmed for Elimination Chamber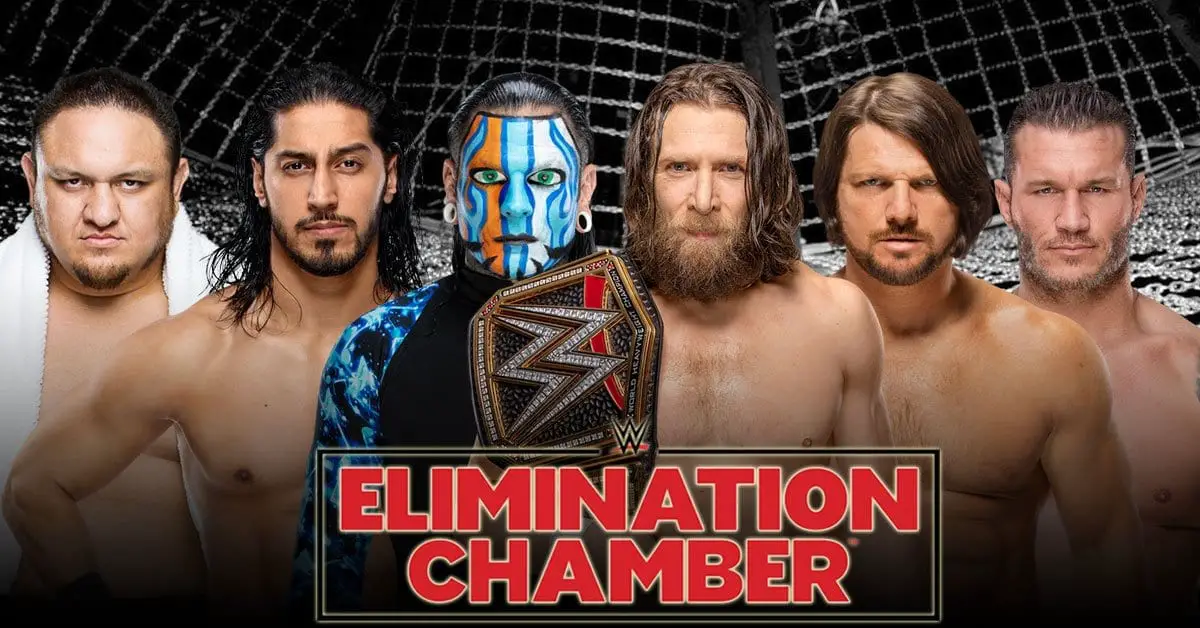 Daniel Bryan will defend his WWE championship Title in a Elimination Chamber match against AJ Styles, Randy Orton, Jeff Hardy, Mustafa Ali and Samoa Joe at the Elimination chamber PPV event on 17th February 2019.
Bryan came out on SmackDown this week. He said that Erick Rowan is his
intellectual peers when it came to conservation. He calls himself a hypocrate for wearing a belt made out of Cow's skin and introduced a new WWE Championship Belt made of wood and vegan leather.
AJ Styles, Randy Orton, Jeff Hardy, Mustafa Ali and Samoa Joe all made their way out to the ring staking their claim at the title, leading to a brawl while Bryan stood on the commentary table and yelled at the men inside. The scene was finally broken up by Triple H, who appeared on the Titantron to announce that Bryan would take on all six men inside the metal structure.
The match is a convolution of many storylines.
Daniel Bryan – AJ Styles storyline
AJ Styles – Samoa Joe Rivalry since TNA Impact Wrestling Days
Jeff Hardy – Samoa Joe storyline in recent times
Mustafa Ali – Samoa Joe ongoing storyline
Randy Orton hitting RKO on Samoa Joe last week at SmackDown
The SmakDown Tag Team Championship Match was also announced this week. For all the results from SmackDown, click here.