Video: WWE Reveals WrestleMania 37's Grand Set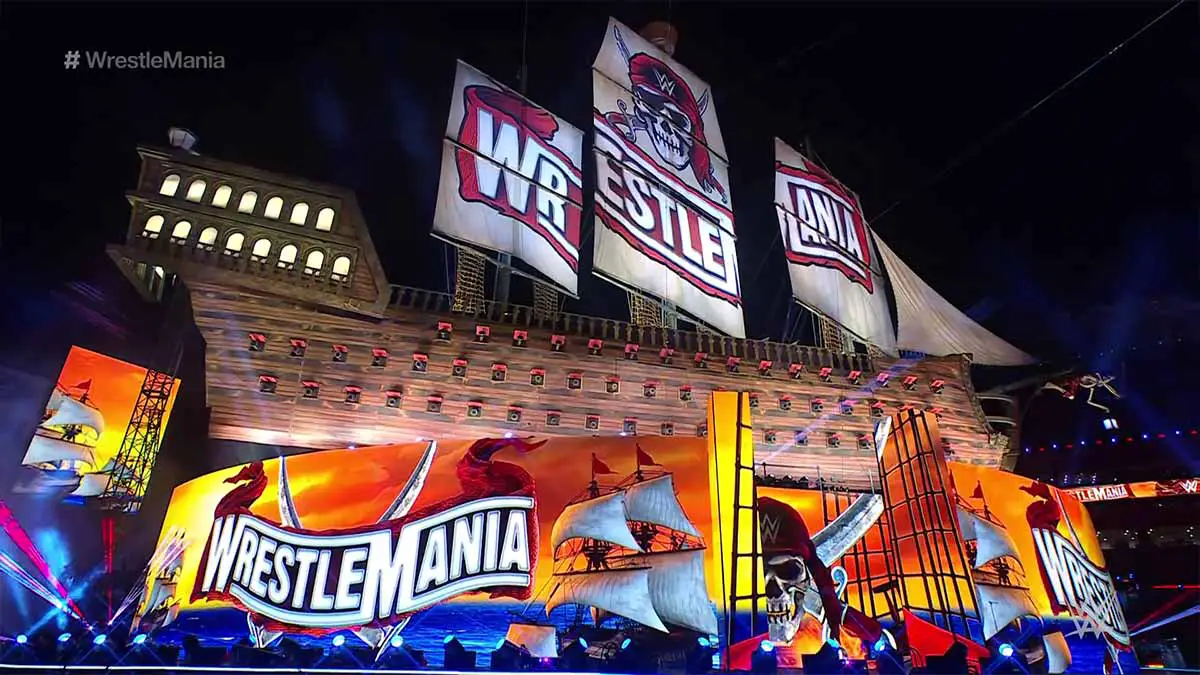 WWE has officially revealed the pirate themed set for WrestleMania 37 at Raymond James Stadium in Tampa, FL on Friday evening in a video posted over its social media chanels.
WWE On-screen presenters Corey Graves & Kayla Braxton unveiled the set which has a Pirate Ship designed at the entrance. This is WWE's own custom made ship to go with with the ship that the Tampa Bay Buccaneers already have in the stadium.
The video also showed a steel cage hanging above the ring which will be used for the Shane McMahon vs Braun Strowman match on night 1 of WrestleMania 37.
The video shows pyro going off from the ship's cannons in a cool effect. The ring is surrounded by four large pillars as it has been the case in recent WrestleMania events.
Earlier, we noted how we expect the set to finish by Friday evening when a video shot from a helicopter was released on Thursday.
WrestleMania 37 will take place over two nights on 10th and 11th April 2021. You can check this page for complete match cards and storylines for the show.