Undertaker Advertised Locally for SmackDown This Week
The Undertaker is being advertised locally by the Sames Auto Arena in Laredo, Texas to appear at SmackDown episode of 4 June this week.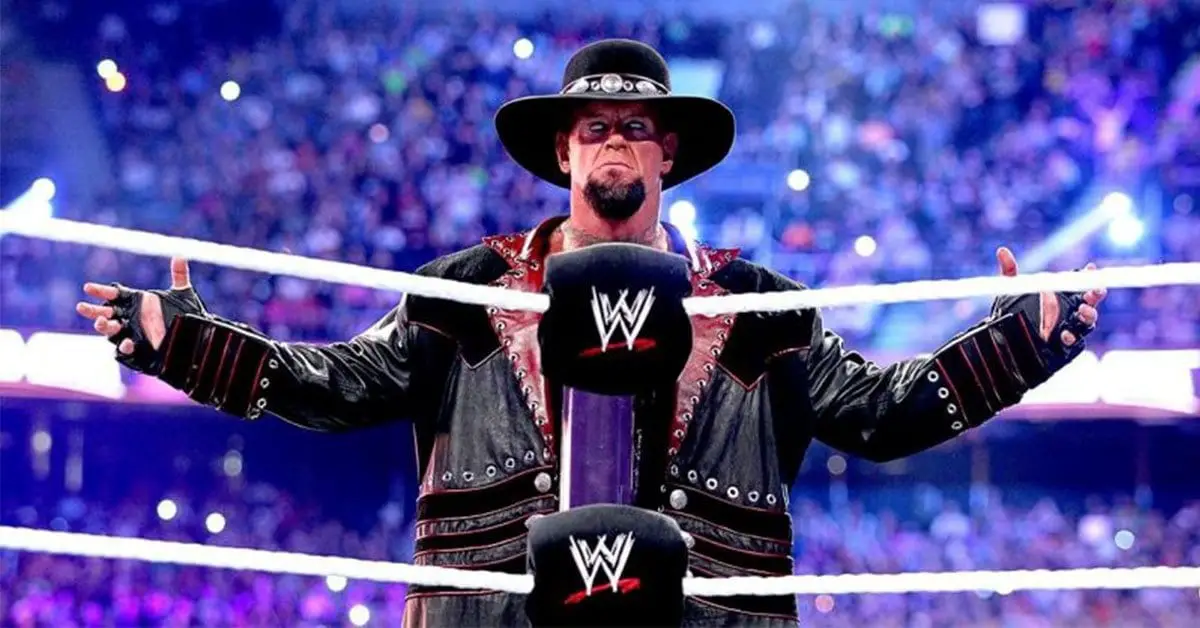 Undertaker is currently announced to appear on RAW this week to hype his match against Goldberg at Super ShowDown. For now, only Goldberg is scheduled for SmackDown episode in the build-up of the same match. But, Sames Auto Arena, from where SmackDown will air this week, is advertising Undertaker to also appear on 4 June episode.
WWE has not made any such announcement but Undertaker appearing at SmackDown cannot be ruled out. But it seems the communication between WWE and Arena has spoiled a nice surprise.
The Undertaker is booked to face Goldberg for the first time in his career. The match will go down at Super ShowDown in Jeddah, Saudi Arabia on 7 June. For more information, news and updates from Super ShowDown 2019, you can follow this link.