Tony Khan Reveals AEW All In 2023 & All Out 2023 PPV Buys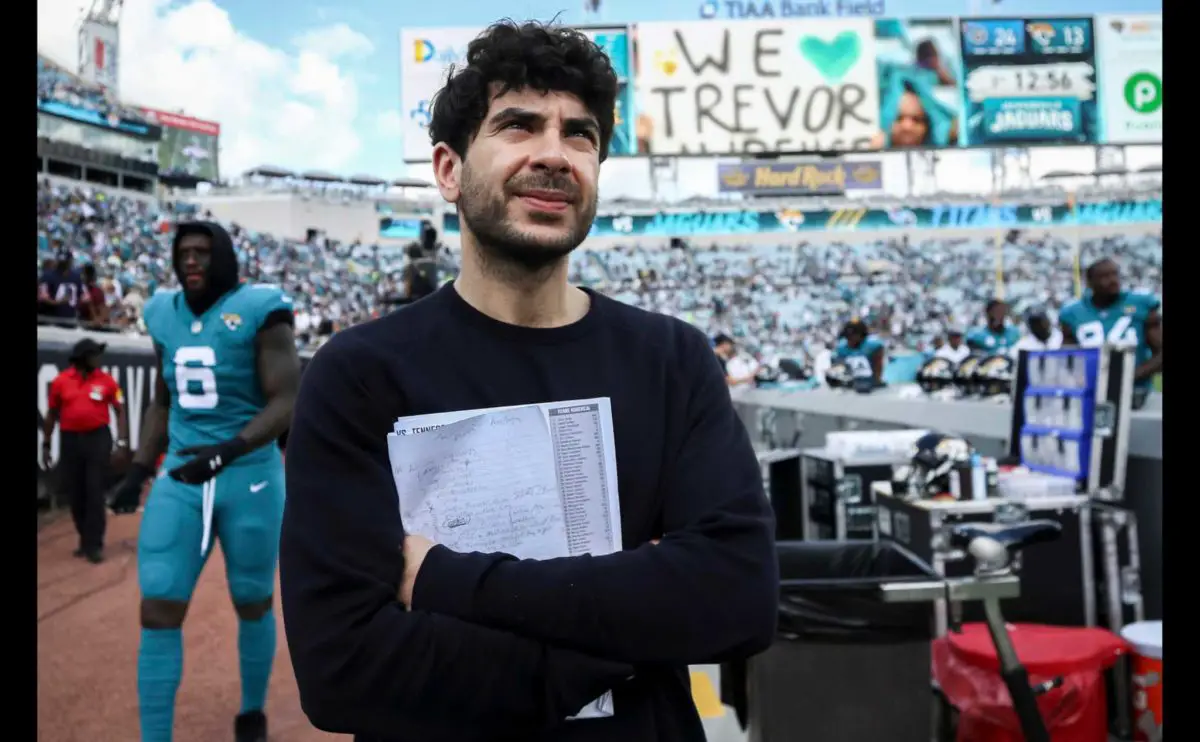 Tony Khan provided an update on the number of PPV buys for AEW All Out 2023 and All In 2023 PPV events.
During the AEW All Out Post media scrum, Toni Khan mentioned that the AEW All Out 2023 PPV has collected over 100,000 PPV buys. Khan also mentioned AEW All In 2023 PPV buys, where he mentioned the event has approached nearly 200,000 buys. He did not mention exact figures.
Previously, Dave Meltzer of the Wrestling Observer reported that AEW All In 2023 has collected 168,000 to 184,000 buyrate.
Tony Khan at AEW All Out Post-show Media Scrum

All In did close to 200,000 PPV Buys
All Out is definitely more than 100,000 PPV Buys #AEWAllOut

— ITN WWE – Wrestling, MMA & Boxing News (@itnwwe) September 4, 2023
Thing to note here is that these are early estimated numbers. The exact figure calculations will take a few days.
The AEW buyrate record is presently held by All Out 2021, with reported figures of 215,000 buys. AEW All Out 2022, on the other hand, recorded approximately 140,000 buys. Check here for the list of AEW PPV Buys.
This marked the first year that AEW hosted pay-per-view events in consecutive weeks with AEW All In and AEW All Out. AEW also announced that AEW All In 2024 will take place at the same venue on August 25, 2024. All Out 2024 is expected to be Labor Day weekend once again next year.
AEW All Out 2023 PPV event was headlined by AEW International Championship where Jon Moxley defeated Orange Cassidy.