The Revival retains title; Possible WrestleMania Matches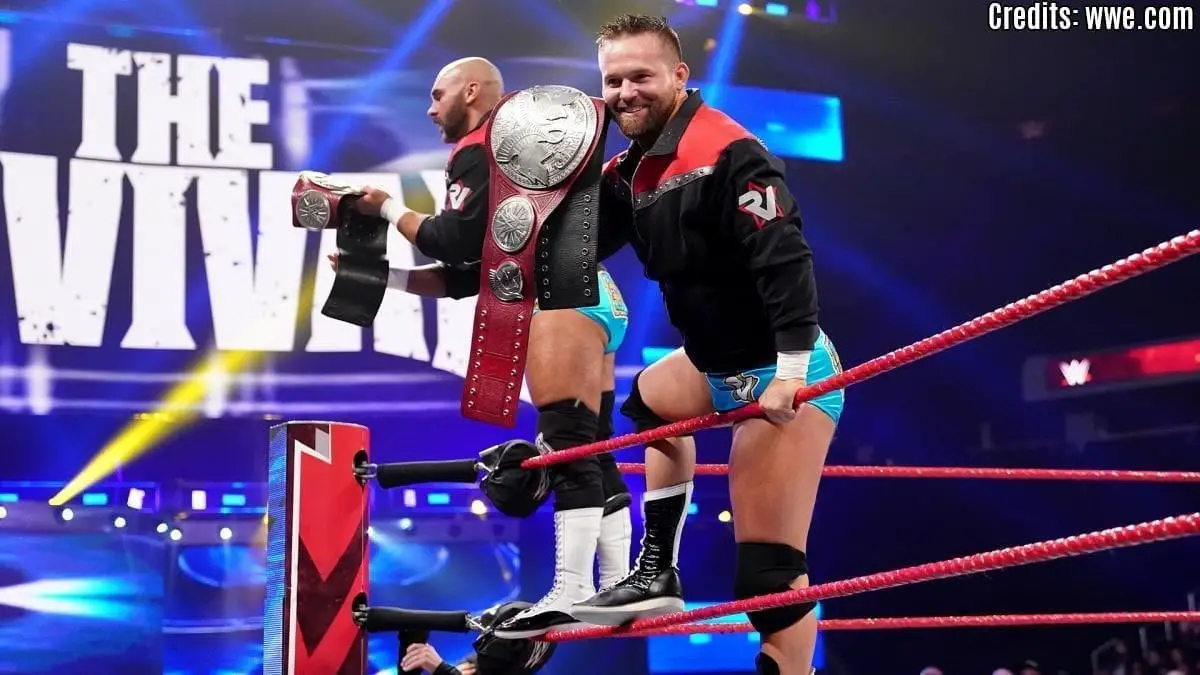 The Revival retained their RAW Tag Team Championship over Aleister Black and Ricochet last night at RAW with a count out win.
After getting the win over the champions last week, Aleister Black and Ricochet got their title shot against the Revival at last night's episode of RAW. During the final segment of the match, Scott Dawson hit a neckbreaker on Ricochet but could not get the pin. On the outside, Black was hit with a tornado DDT by Dash Wilder. As Ricochet hit the champions with a tope con giro off the top at the ringside, the Referee started counting down. Dash Wilder reached the ring but as Ricochet was going in, Dawson, who was under the ring, trips him and prevents him to reach the ring before the count out.
Post match, Aleister Black hit both his opponents with Black Mass and Ricochet also hit the 630 senton but the match was already lost. Later, in a backstage WWE.com exclusive segment, Curt Hawkins and Zack Ryder mocked the champions for the countout win and challenged the champions at WrestleMania. While the Revival duo laughed them off by mentioning Hawkings 269 matches losing streak but also said that they will consider their request.
By now, there are 14 matches announced for WrestleMania. However, Post Wrestling is reporting that the Revival will defend their title on WrestleMania and the segment with Hawkins and Ryder indicates that they will be put into the match. Also reported is a multi-team match for the SmackDown Tag Team Championship match, possibly the New Day and the Bar posing as the challengers as they are not included in the Men's Battle Royal. For the updates on WrestleMania, you can check out our new WrestleMania Center- a one-stop center for all things related to WrestleMania.