The Hart Foundation to be inducted to WWE Hall of Fame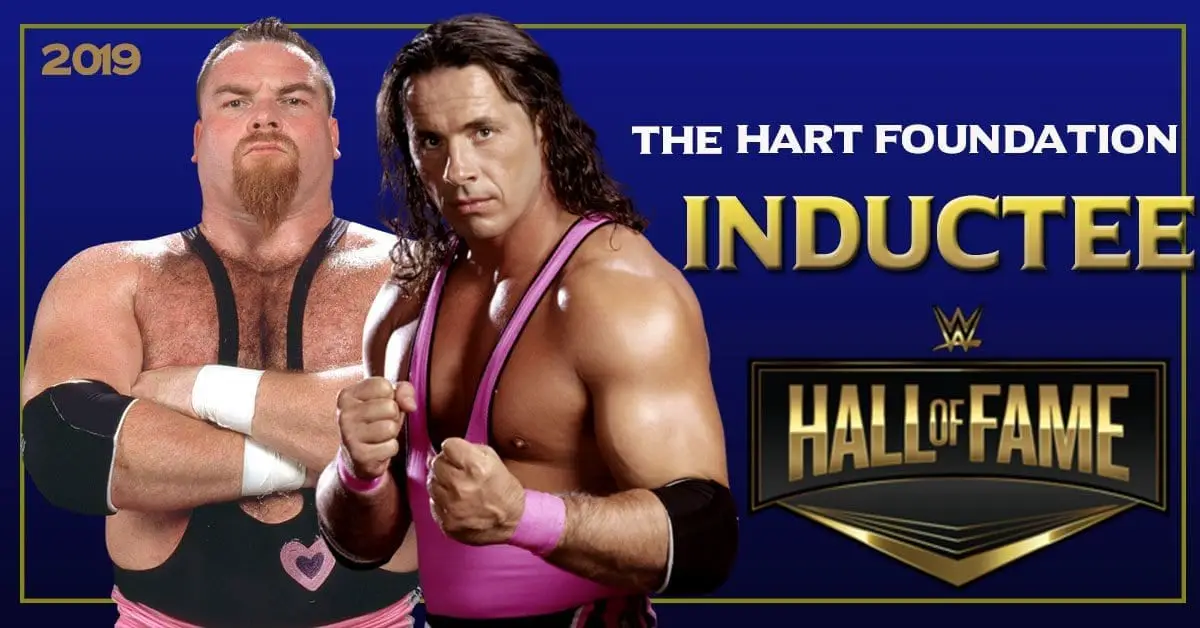 Tag Team The Hart Foundation, with original members Bret Hart and Jim Neidhart, is announced to join the Class of 2019 WWE Hall of Fame.
Bret Hart joined Jim Neidhart(who was managed by Jimmy Hart) to form a heel tag team in 1985. The name Hart Foundation was used to refer to the stable of wrestlers managed by Jimmy Hart, and in early matches the Neidhart-Hart team would be introduced as members of the Hart Foundation. With the success of the new tag team, "The Hart Foundation" came to be associated solely with the Neidhart-Hart team and their manager. They became the WWF Tag Team Champions on 7 February 1987 when they defeated the champions the British Bulldogs.
Soon they spilt with their manager Jimmy Hart and started their face turn. Their second championship win came at SummerSlam 1990 in a 2 out of 3 falls match against Demolition. Their second reign ended after their defeat to the Nasty Boys at WrestleMania VII in 1991 after which the team splitted and both stars focused on their singles career.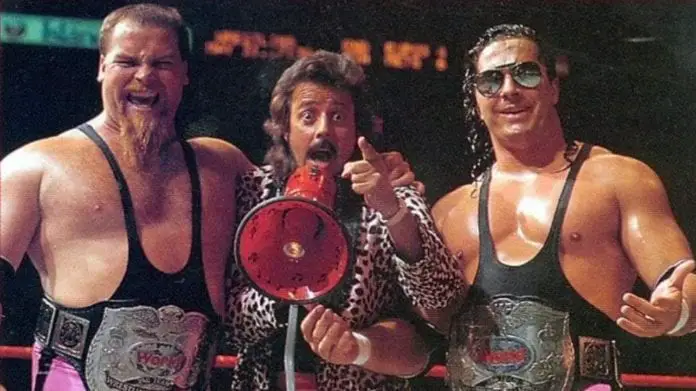 In later incarnations of the stable, Owen Hart, Davey Boy Smith, Brian Pillman, Teddy Hart, David Hart Smith, Natalya, Tyson Kidd have all been part of the Hart Foundation but none of the team were able to reach the success and popularity of the original Hart Foundation. In their official announcement on the website, WWE has written the below phrases for the latest inductees:
Bret "Hit Man" Hart & the late Jim "The Anvil" Neidhart symbolized tag team excellence in WWE in the 1980s and early 1990s. Now, the three-time WWE Tag Team Champions will be forever immortalized in sports-entertainment history. Though they split up by the summer of 1991, The Hart Foundation left an indelible mark on WWE's tag team division and created many lasting memories for the WWE Universe. That's why there's no greater honor for this legendary tag team than induction into the WWE Hall of Fame.
The Hart Foundation joins D-Generation-X, the Honky Tonk Man, Torrie Wilson and Harlem Heat in this year's WWE Hall of Fame. This will also make Bret Hart a two time WWE Hall of Famer. Brutus "the Barber" Beefcake is also speculated to join the list of inductees but no official confirmation has come yet. The ceremony to induct the class of 2019 WWE Hall of Fame will take place at Barclays Center in Brooklyn, New York on 6 April this year.