Super ShowDown 2019 Prediction, Preview, Storylines, Time
Check out the preview, predictions, storylines, start time and more for WWE Super ShowDown 2019.
Date- 7 June 2019
Location- King Abdullah Sports City International Stadium, Jeddah, Saudi Arabia
Start Time: Kick-off Show– 8 PM AST(1 PM EST/ 10:30 PM IST/4 PM GMT)
Main Show- 9 PM AST(2 PM EST/ 11:30 PM IST/5 PM GMT)
With the show coming just 19 days after Money in the Bank and with no proper build-up to any of the matches, and add the fact that the show is in Saudi Arabia, there is little to no hype around the show. AEW's Double or Nothing turning out such good, has added to the fact that not many people are looking forward to this show. Anyway, let's run through the matches and predictions for WWE Super Showdown 2019.
1. Undertaker vs Goldberg
Storyline- Two legends, past their prime, are going to face off for the first time in their career. Obviously, the match is coming at least 10 years late but can still be legendary. Only because of their presence in the ring at the same time. They came into the ring only two times prior to this: once during the build-up to the Royal Rumble 2017 and then in the Royal Rumble when Undertaker allegedly eliminated Goldberg accidentally.
Prediction- In an ideal case, I would call for Undertaker to win. But the result of the match would largely depend on whether Goldberg is willing to come back for another match. If he will be coming back for, say SummerSlam or WrestleMania next year, this match will end in no disqualification.
2. Triple H vs Randy Orton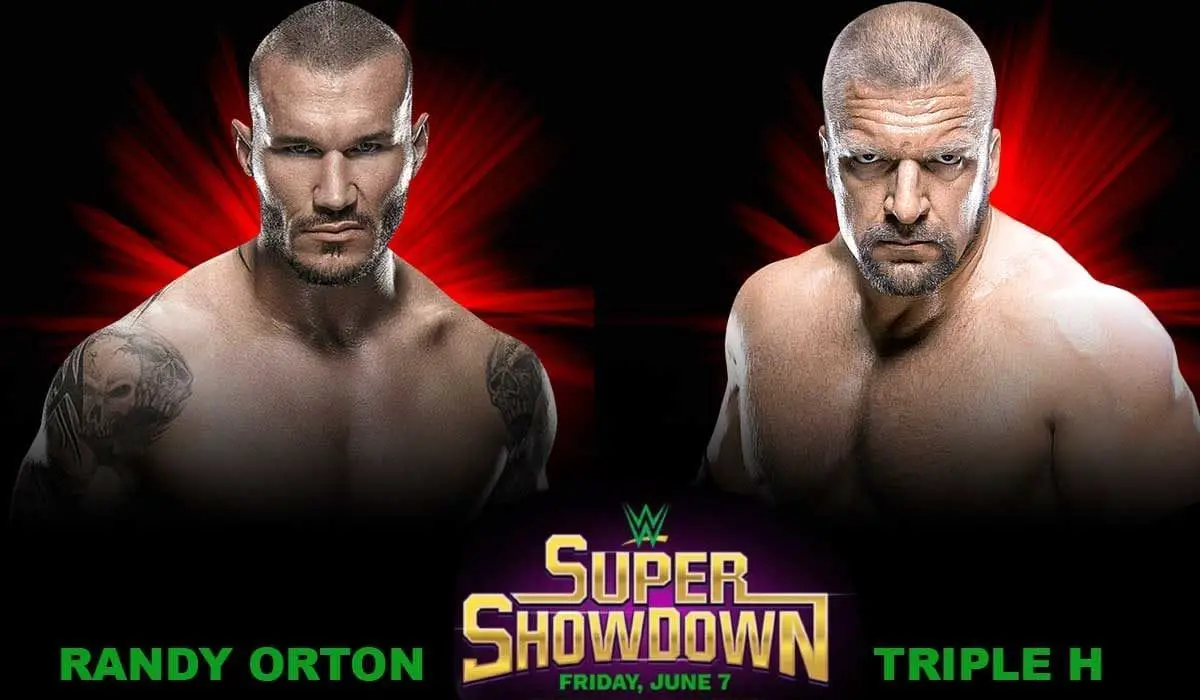 Storyline- With no actual build-up to this match, WWE is hyping this on the history between Randy Orton and Triple H from their Evolution days and onwards.
Prediction- No build-up is exactly the reason that this match is very difficult to predict. Hunter has a big ego but Orton is also due a big win for some time. Predicting Randy Orton to win here.
3. Roman Reigns vs Shane McMahon
Storyline- Roman Reigns resumed his fight against the authority figures when he decked Vince McMahon with Superman Punch upon being drafted to SmackDown. Shane McMahon got involved with him due to this reason and is bringing along other heels in trying to beat up Reigns. After Roman dispatched Elias in mere 11 seconds at Money in the Bank, Shane McMahon decided to step into the ring himself against him. He will be flanked by Drew McIntyre now instead of Elias though.
Prediction- Don't know why Roman Reigns is involved with Shane McMahon. He will ultimately move to Drew McIntyre but this match feud will do him no good. Roman Reigns to win this one.
4. Lars Sullivan vs Lucha House Party – 3-on-1 Handicapped Match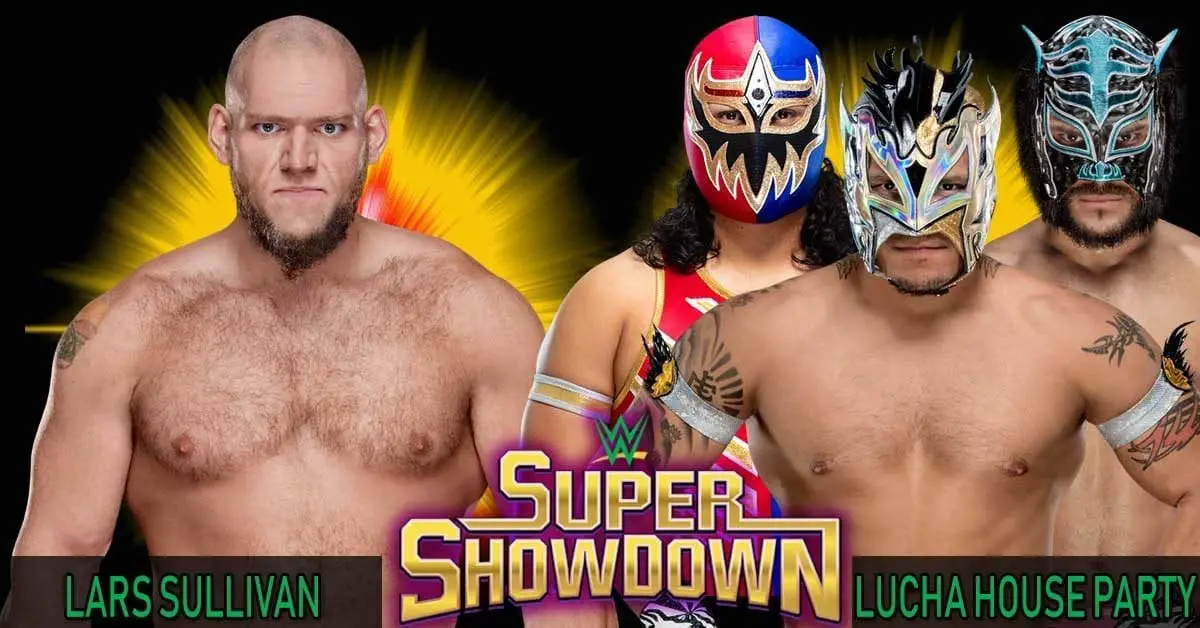 Storyline- As Lars Sullivan's rampage continued, Lucha House Party were his latest victim at Money in the Bank. They tried to get some retribution against Sullivan next night on RAW but were again squashed.
Prediction- Is there any doubt that Lucha House Party could lose this one? There are 3 of them against one Lars Sullivan!! Wink, Wink!! Lars Sullivan to win this one.