Which Stars are missing from SummerSlam Promotions?
WWE SummerSlam ticket sales have started yesterday and prior to that WWE has released some promotional material on their website and with Maple Leaf Sports and Entertainment. The internet has not failed to notice that there are some superstars missing from the promotional materials like Ronda Rousey, Brock Lesnar and Dean Ambrose among others.
Dean Ambrose is already decided not to renew his contract after April with WWE. While earlier it was thought of as a work from WWE, the Shield match at Fastlane being dubbed as their last match and him being left out of SummerSlam posters should be enough to consider that he is actually leaving WWE. Ronda Rousey is reported to take a break after WrestleMania. However, both WWE and Ronda has refuted the reports. Brock Lesnar's WWE contract is also set to expire in May this year. While Vince McMahon is ready to offer him more money and allow him to participate in UFC in order to keep him with WWE, but for now, he is left out of the promotions.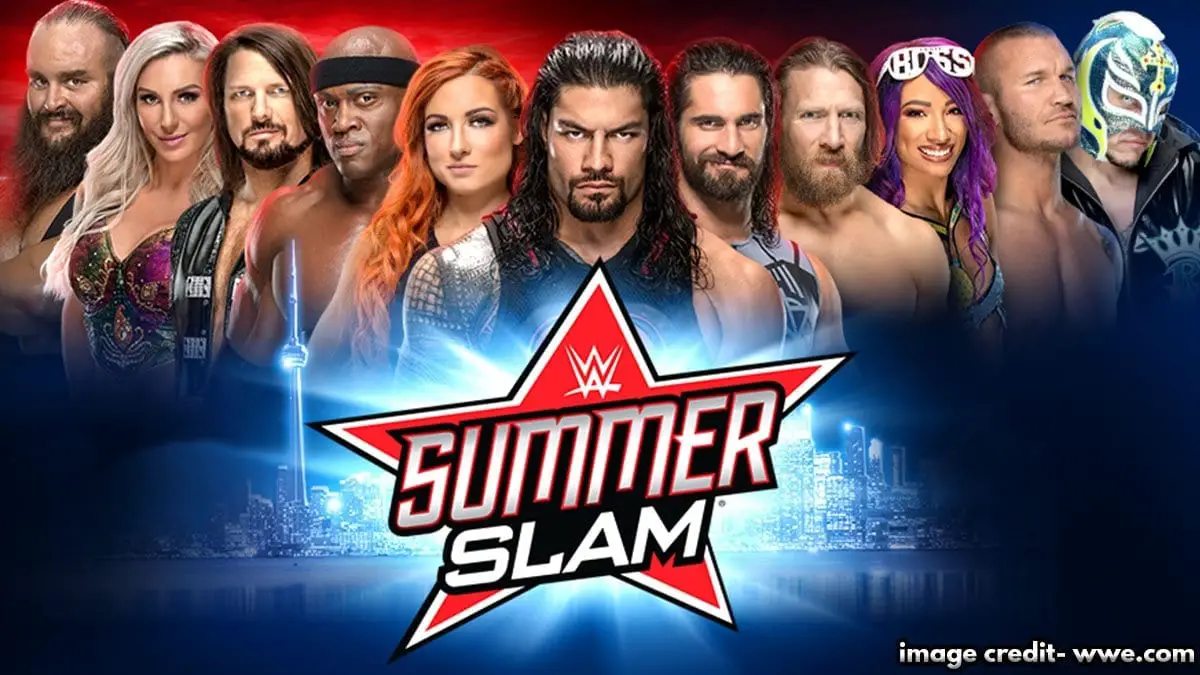 Apart from these stars, NXT stars- Tomasso Ciampa, Johnny Gargano, Aleister Black and Ricochet, are all left out of the posters altogether. But this might only be an indication of their promotion to the main roster.
SummerSlam 2019 is on 11 August at Scotiabank Arena, Toronto, Canada along with NXT Takeover: Toronto on 10 August at the same place.