AJ Styles vs Randy Orton confirmed for WrestleMania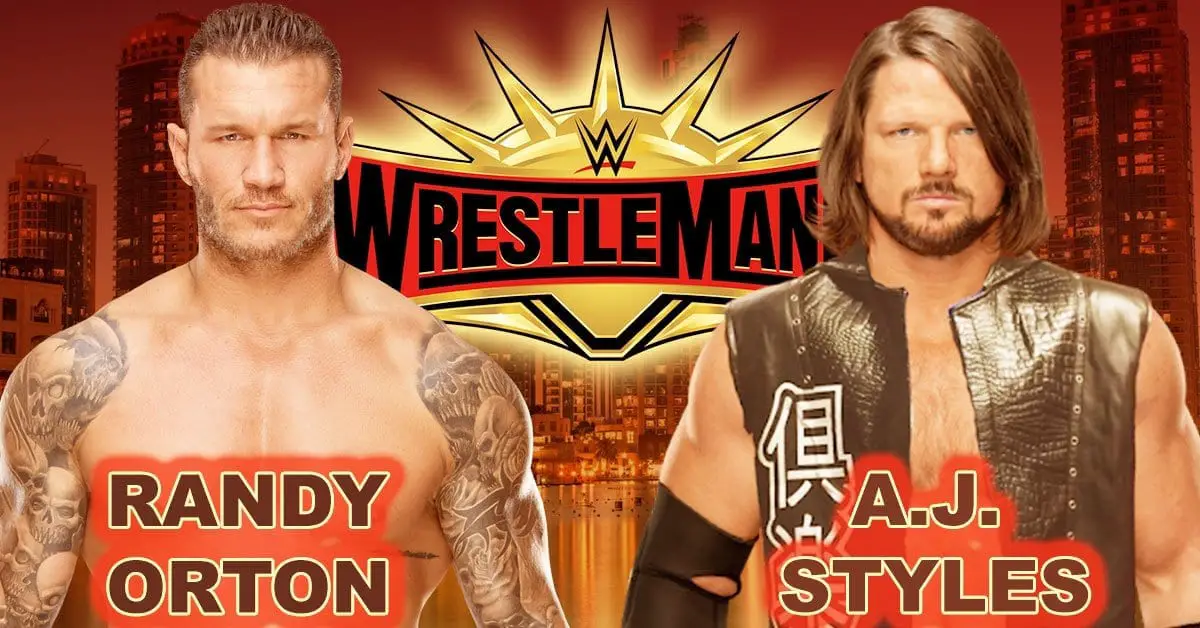 After providing hints of discontent between them ever, Randy Orton and AJ Styles came out this week at SmackDown to address the animosity and confirm they will face off at WrestleMania this year.
Although there were fleeting moments of tension between the duo earlier, their rivalry came out in open after Orton hit Styles with an RKO out of nowhere to win the Gauntlet match prior to the Elimination Chamber match. At Elimination Chamber again, Randy Orton hit Styles with another RKO to eliminate him. After that, Orton has passed remarks in Styles' backstage interviews before Styles replied with hitting the Phenomenal Forearm on Orton at Fastlane.
Randy Orton came out on SmackDown this week and said that this is not the House that AJ Styles built in last 3 years but it is the House that Orton has built in last two decades. AJ Styles entered to reply to him and told Orton that it was a good thing that Orton spent the whole of his career with WWE unlike him as he would not have made in the Indie scene with his intro pose and a knockoff Diamond Cutter. Orton listed his achievement in WWE while saying nobody has helped him achieve those things. Styles refuted those claims by reminding him of how he used the Evolution, Legacy, Rated RKO, the Wyatt Family and others to climb up in WWE.
Styles is not going to his next victim and that why he made the jump on him with the Phenomenal Forearm at Fastlane. Orton ended by saying that it is not Styles' choice because he is the landlord and Styles' rent is due before walking away. AJ stopped him in his tracks by saying if he wants his rent he can come and take it while pointing at the WrestleMania sign.
Although, WWE has not confirmed the match but the indication is clear that they will face off at WrestleMania which will take place at Met Life Stadium in New Jersey on 7 April this year.