Styles and Orton appeared on Kevin Owens Show ahead of WrestleMania encounter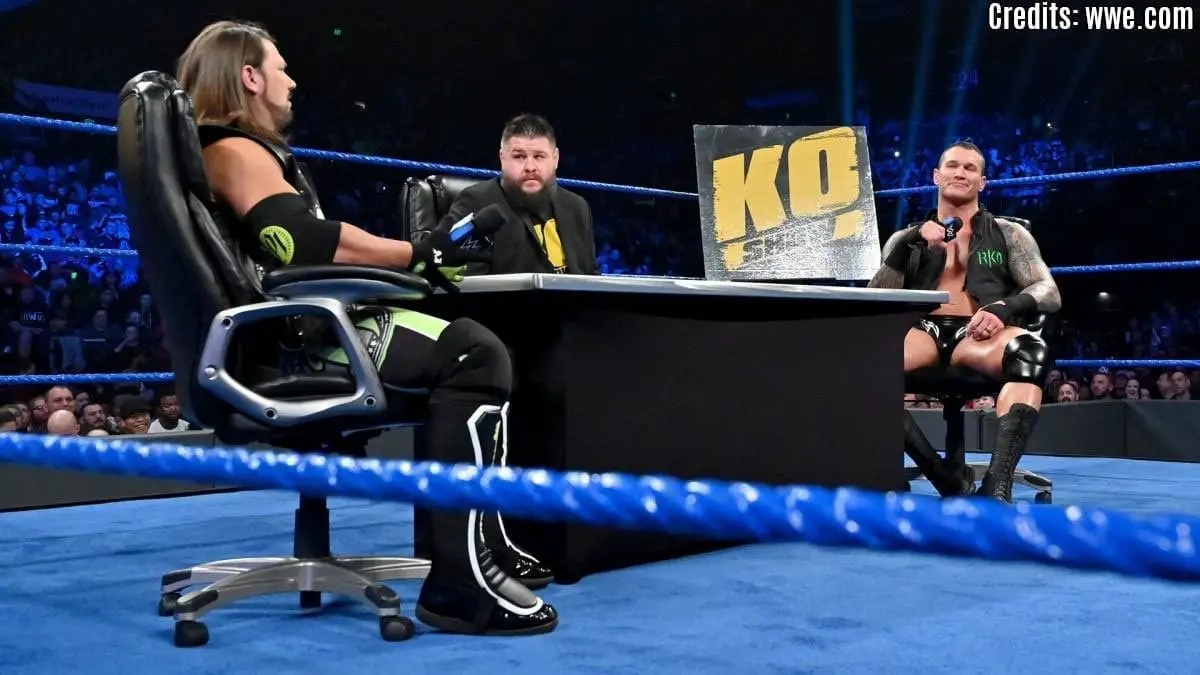 Styles and Orton built up their WrestleMania match by interrupting promos and sneak attacks. The only one did they come face to face during that time, it was the day their match became official and both of them cut excellent promos. When it was announced that they would appear on the Kevin Owens Show, it was always going to be great.
Kevin Owens Show opened SmackDown last night and Owens introduced his guests for the night by saying that they will be continuing their legacies at WrestleMania. Randy Orton came out first and AJ Styles followed. Owens asked Orton that if he was proud to interrupt Kurt Angle's last match at SmackDown last week. Orton replied that he saved fans from watching a washed-up Olympic Gold Medalist beat a guy who thinks he is at the top of his game. AJ mocked Orton for learning just 1 move after being in the ring with Legends and Superstars for many years. Orton replied that when you have got a move that's as deadly, all you need is one.
Orton continued that fans think these indie guys have it so hard trying to make ends meet, going from the high school gym to armory and trying to impress dozens of fans, but while they're doing that, he was wrestling at WrestleMania in front of tens of thousands. Styles took a shot at Orton by bringing up how Orton was in WWE getting suspended for failed drug tests. Orton then said that if AJ was as good as he thinks he is, he would have been in WWE a long time ago. AJ thinks his legacy is hard work paying off but that is not right. Now that John Cena has gone off to Hollywood, AJ has taken the role of a corporate bitch.
At this point, Kevin Owens made a hilarious exit from the ring. Orton and Styles got up from their seats and Styles hit the first shot with a forearm strike. He took Orton to the corner who then came back and smashed Styles' face in the table. Orton's uppercut sent AJ to the apron, from where he went for the Phenomenal Forearm which was turned into an RKO. Orton stood tall in the middle of the ring to end the segment.
These two will face off at WrestleMania on this Sunday, 7 April at MetLife Stadium in New Jersey. For the updates on WrestleMania, you can check out our new WrestleMania Center- a one-stop center for all things related to WrestleMania.