Another Stipulation Added to Triple H and Bautista Match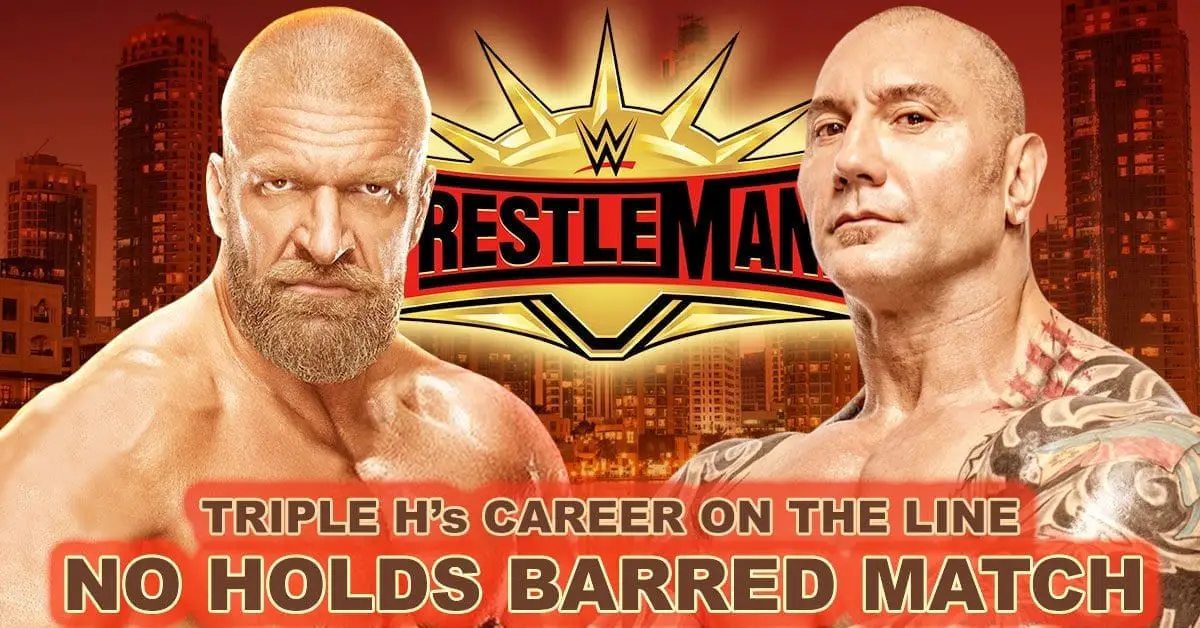 After the making the match between Triple H and Bautista as the 'No Holds Barred', one more stipulation is added to the match with Triple H putting his career on the line.
After Bautista attacked Ric Flair and demanded the match against Triple H at WrestleMania this year, Hunter agreed to the match by adding the 'No Holds Barred' stipulation. Last week, Bautista joined RAW for an interview with the commentary team and expressed severe hatred towards Hunter and accusing him of being jealous and pulling him down in his career.
This week, Hunter came out on RAW to cut a promo of his own and reminded us how Bautista attacked Ric Flair to get the match that he wanted. He accused Hunter of using Evolution to keep his World title but Hunter reminded us of how Bautista made the transformation of being a jobber to the World Champions with Evolution, how he quit WWE after he was unable to beat John Cena in multiple attempts and he quit the second time because Hunter refused to return his phone calls, but when he did his manager wanted them to move the date of WrestleMania to accommodate his shooting schedule for Guardians of the Galaxy.
Hunter then pulled out a letter that Bautista's lawyer has sent him and it read that Bautista will only fight against Hunter if he will put his career on the line. Hunter agreed to the stipulation and said he do not want to give Bautista another excuse to quit. If at this point in their careers, he can't beat a self-deluded douchebag, then he has got no business being in the ring anyway.
This would mean that if Triple H loses to Bautista at WrestleMania, that would be the end of his in-ring career with WWE. This match is already the last match for Bautista's career as he has decided to retire. WrestleMania 35 will take place at Met Life Stadium in East Rutherford, New Jersey on 7 April this year. For the updated Match card from the event, please click here.