WWE SmackDown Live Results and Updates- 3 September 2019
Welcome to the Live Results and Updates Blog from WWE SmackDown episode of 3 September 2019 (9/3/2019).
Location- Norfolk Scope Arena, Norfolk, VA, US
Time- 8 PM EST(4 September 12 AM GMT/5:30 AM IST)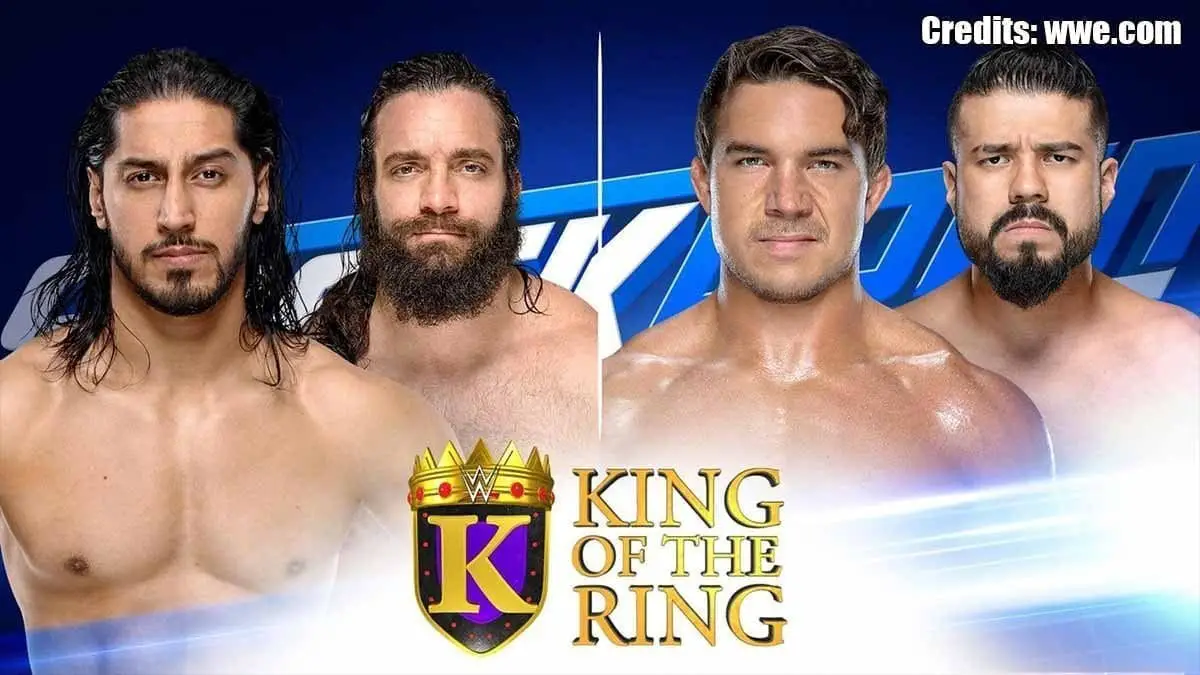 Bayley's heel turn yesterday has come as a surprise for sure. But how that will change the dynamics of her feud with Charlotte Flair? Daniel Bryan is still claiming his innocence in the Roman Reigns accident saga and asking for an apology. What will Randy Orton do next to get an edge against Kofi Kingston? And who will advance to the semifinals of King of the Ring Tournament? All this and more is advertised for this week's SmackDown episode. Complete preview in the below link.
Bayley-Charlotte Promo War!!
SmackDown Women's Champion Bayley comes out with some cheers and some boos. Bayley says people are saying they didn't see it coming and asks if they didn't see her friendship with Sasha Banks coming? She goes on about how Banks has had her back from day one and always been there for her no matter what. She's trying to show everyone the champion she's trying to be for the division, she's trying to give opportunities to others, a champion with the recognition like Lynch. Fans keep booing her.
Bayley says that begins at Clash of Champions when she beats the most selfish Charlotte. Flair's music hits and she makes her way out to a mixed reaction. She goes on and says what you see is what you get with her, but there's no blind-siding and there's also no hugging. Flair tells Bayley to hug that title real right because at Clash of Champions… Music cuts his promo short when Sasha Banks comes out to the ramp.
Banks watches as her music continues playing. Flair suddenly decks Bayley out of nowhere and drops her. This leads to Banks rushing the ring. They brawl and Flair gets the upper hand. Flair mounts Banks and beats on her until Bayley comes back in with a steel chair. Bayley hits Flair with more chair shots as she yells out in pain. Fans keep booing. Bayley hands Banks the chair and she delivers a few to Flair while she's down. Bayley with more chair shots now and end the segment with Banks and Bayley standing over Flair.
Ali vs Elias – King of the Ring Quarterfinal Match
They lock up and Elias uses a wristlock to control Ali's arm. Ali breaks free and counters a power slam. He hits a chest chop but Elias just brushes it off and throws him to the corner. Ali uses his speed to avoid Elias and roll him up for a two count. Ali hits a spinning heel kick that sends Elias out of the ring. Elias catches him during a suicide dive and throws him onto the entrance ramp and then into the timekeeper's area as we head to a break.
Ali hit a popup dropkick to give himself some time to recover. He decks Elias in the face a few times as he tries to build momentum. He hits a rolling X-factor for a two count. Elias rolls out of the ring and Ali hits him in the back with a suicide dive that sends him into the barricade. Ali counters a superplex and hits a 450 onto the arm of Elias. He brings Elias down into a Crossface submission but Elias gets to the bottom rope to force a break.