WWE SmackDown Live Results and Updates- 16 July 2019
Welcome to the Live Results and Updates Blog from WWE SmackDown episode 16 July 2019 (7/16/2019).
Location- DCU Center, Worcester, MA, US
Time- 8 PM EST(17 July 2019 12 AM GMT/5:30 AM IST)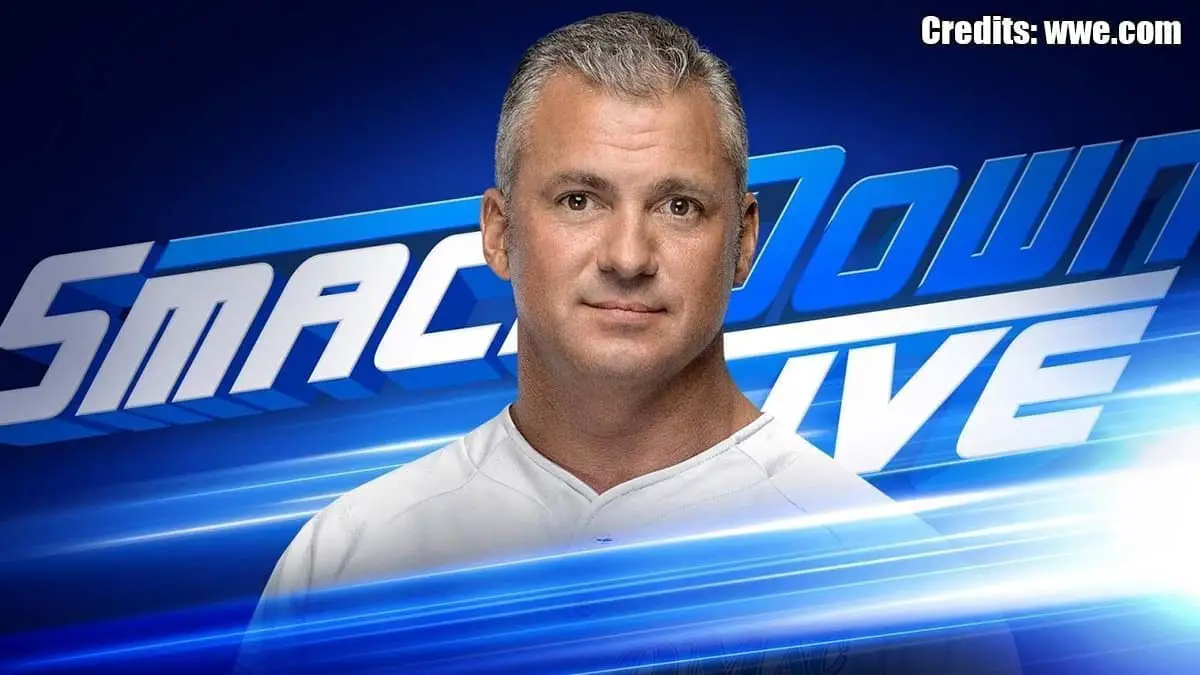 The advertised segments and matches for the show are as below:
Shane McMahon to host a town hall meeting
Daniel Bryan to make a career-altering announcement
The IIconics vs The Kabuki Warriors – WWE Women's Tag Team Championship Match
Ember Moon and a mystery partner to face Rose & Deville
A recorded video from earlier today starts the show. Shane McMahon is with security and reaches Owens. Shane greets Owens and says he heard him loud and clear. Shane says Owens' ranting gave him the idea of the first-ever SmackDown Town Hall in case the other Superstars want to vent. They have some words and Owens says Shane needs to look at his contract because he's employed by WWE, not Shane. Shane says WWE is owned by his family and like it or not, he is Owens' boss. He will not tolerate Owens going out and lying about him on TV. Shane gives Owens the night off and tells him he's not allowed in the building.
Shane McMahon's Town Hall with SmackDown Roster
The entire SmackDown roster is on the stage with Shane McMahon in the ring as the show goes live. We get the highlights from The Undertaker and Roman Reigns vs. Shane and Drew McIntyre at WWE Extreme Rules. Shane takes the mic as a "you suck!" chant starts up. Shane says Kevin Owens has the night off and he's not allowed in the building, but Owens did give him the idea for this first-ever Town Hall and he will be happy to listen to any Superstar as long as they are respectful.
Roman Reigns is the first to step up to the mic. Reigns says Shane doesn't get it – no one in this room respects him. As far as diplomacy goes, Shane can kiss his ass. Shane says that's not exactly respectful, so Reigns will be fined and Shane will deal with him later. Shane asks if anyone else wants to go and calls Charlotte Flair to the mic. Flair is on his side and says the McMahon Family has been nothing but gracious to her, since the day she was born, and it makes her sick that Owens would take advantage of her kindness.
Liv Morgan steps up to the mic and interrupts, asking Flair to stop being a phony for once in her life. Liv asks if there's anything real about Flair. Flair asks who she is and if she even works here. Flair says because we're all born with blue tongues and she didn't even know Liv worked here until Owens belched her name out last week. Liv says it's because of people like Flair that people like her don't get opportunities. Shane gets Morgan's mic cut off.
Shane calls Buddy Murphy to a mic. Buddy says Owens did mention his name last week but he doesn't need Owens to fight his battles. Owens should keep his name out of his mouth before it gets slapped out. Shane is impressed and will talk with Buddy later and he's no longer the best-kept secret. Shane calls Apollo Crews to a mic next. Crews says everyone agrees with what Owens said last week. Zelina Vega and Andrade take a mic next and Vega doesn't appreciate that Crews is trying to kiss up to the WWE Universe right now. Vega challenges Crews to face Andrade tonight. Andrade speaks in Spanish and yells at Crews.
The guitar hits and Elias comes to the front. He starts his promo but new SmackDown Tag Team Champions Big E and Xavier Woods stop him, calling him the biggest jackass in history. Kofi Kingston won't say he likes Owens, because they don't since the North remembers. But Owens is making good points. Kofi points to how long it took him to get a WWE Title shot. Kofi says everyone on the stage has the potential to do great things but Shane isn't giving opportunities. Kofi's mic is cut out and Shane apologizes. Shane says he thought the meeting went well, it was a great start. He thanks everyone for coming. The roster starts to go to the back.
Cesaro comes down the ramp with a mic and says he's here under the Wild Card Rule and he's here to issue a challenge to Aleister Black to pick a fight with him once again. Shane makes the match official. Shane goes on speaking when Owens suddenly appears behind him in the ring. Fans start cheering. Shane turns around and Owens drops him with a Stunner. Owens retreats through the crowd as fans cheer him on. Owens stops on the stairs in the crowd and stares at Shane as he recovers in the ring.
Please switch to the next page for more updates!!