WWE SmackDown Live Results & Updates- 15 November 2019
Welcome to ITN's Live Results and Updates Blog for the WWE Friday Night SmackDown episode of 15 November 2019 (11/15/2019).
Date- 15 November 2019
Location- Wells Fargo Center, Philadelphia, PA, US
Time- 8 PM EST(16 November 2019 1 AM GMT/6:30 AM IST)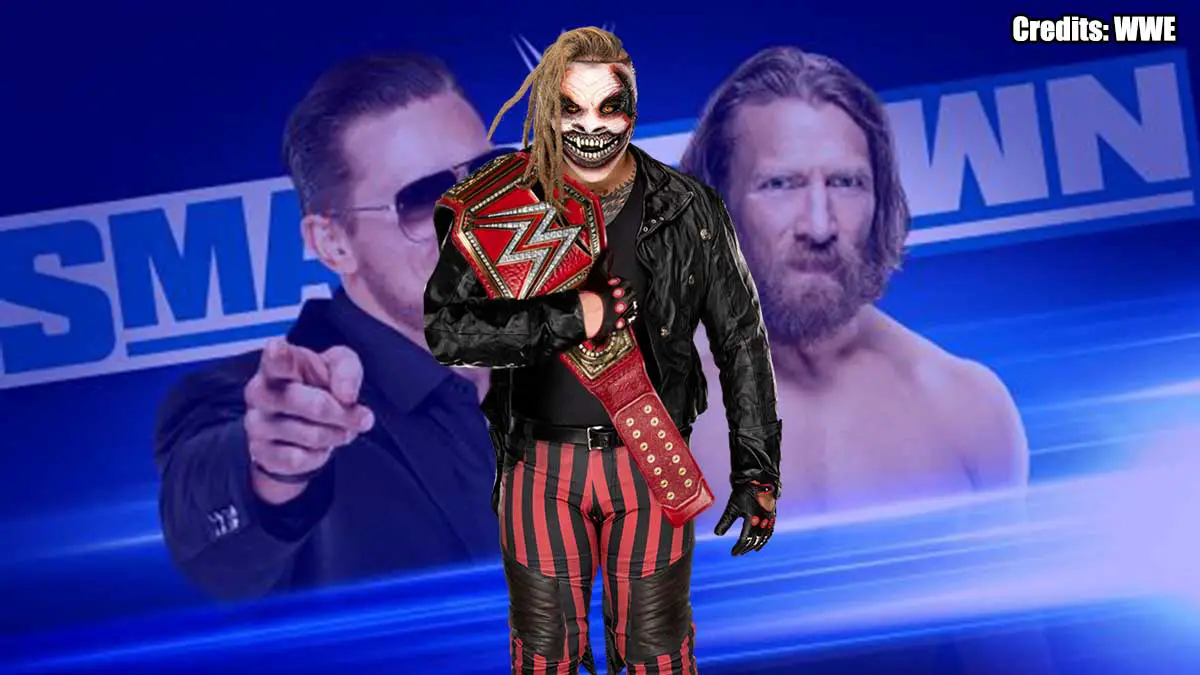 The most-watched wrestling show of the week is upon us and it can boast of a juicy line-up. There is a title match announced, which is more like a rematch, where The New Day will defend their newly won title against The Revival. Then, there are two more matches announced with Survivor Series implications. But the most important segment might be the Miz TV segment with Daniel Bryan. And with the advertised live appearance of the Fiend Bray Wyatt, we might get to see another attack from the Fiend.
Pay Respect to your King!
The show starts with last week's events where Baron Corbin blamed Roman Reigns for the NXT invasion and Corbin defeating him in the main event. We go live after the theme song and Corbin is coming out on a Pallenquin. 6 men are carrying him out. Dolph Ziggler and Robert Roode are already in the ring, waiting for him. As the boos pick up, Corbin tells the crowd to pay their respect to their king just like Roode and Ziggler are doing. He then says its his responsibility as a King to get us accustomed to the truth even if it bitter. He starts a tirade on Roman Reigns and tells us that he is replacing Roman as the captain of Team SmackDown for Survivor Series. He presents the changed graphic where he is now in front.
Ziggler and Roode take over, telling us that Ali and Shorty G only got into the team since they are hanging around Roman. But they will rectify it today and will take their "rightful" spots on team SmackDown. Corbin invites Roman to bear witness to this moment. Roman's music hits before a puppy's bark takes over. A man dressed as a puppy comes out as Corbin, Roode and Ziggler start laughing. Corbin asks him to bow in front of him and he obliges. We go to the break as three of them continue to play with "the dog".
Shorty G & Mustafa Ali vs Dolph Ziggler & Robert Roode- Winner gets entry to Survivor Series SmackDown Team
Roode takes down Gable as they start. Gable rolls around a few times to counter and puts Roode in an arm stretch. A shoulder tackle and an arm drag by Gable before Robert Roode nails a punch and tags in Ziggler. Ziggler gets some punches going but Shorty takes him down with an arm drag. Ali tags in and stomps on Ziggler's arm. Ziggler tries to take over but eats a hurricanrana. Ali nails an overhead kick in the corner and hits a bulldog.
Ziggler and Roode turn things around with a cheap shot. Roode is nailing Ali in the corner. Corbin distracts Ali on the apron which gives Roode a chance to hit him on the back on the head. Roman Reigns' music hits and he comes out. Corbin is removing his attire and is looking to get away from him as we head to the break.
Roman and Corbin are having some words on the outside as Ali backdrops both Roode and Ziggler out of the ring. Ali was looking to tag but Ziggler returns in the ring to his the fame-asser. Ziggler gets ready for the superkick but eats one himself. Both men are down. Gable and Roode get the tag. Gable hits the northern light suplex on Roode. Ziggler tries to interfere but Gable is still in control. A cannonball in the corner on Roode which sets up the moonsault for Gable and he gets two-count.
Ziggler and Roode hit the spinebuster/Zig-zag combo on Gable, and Ali saves him from the pin. Gable puts Ziggler in the anklelock but Roode saves him. Corbin tries to give his scepter to Roode and eats a drive-by from Roman. Roode and Ali also gets in the brawl outside which ends with Roman hitting the spearing on Corbin. Gable hits the rolling German suplex in the ring on Ziggler and Ali ends the things with the 450-splash.
Winners- Shorty G and Mustafa Ali