SmackDown Live Results and Updates- 4 June 2019
Welcome to the live Results and Updates Blog for SmackDown Episode of 4 June 2019.
Location- Sames Auto Arena, Laredo, Texas, US
Time- 8 PM EST(5 June 2019 12 AM GMT/5:30 AM IST)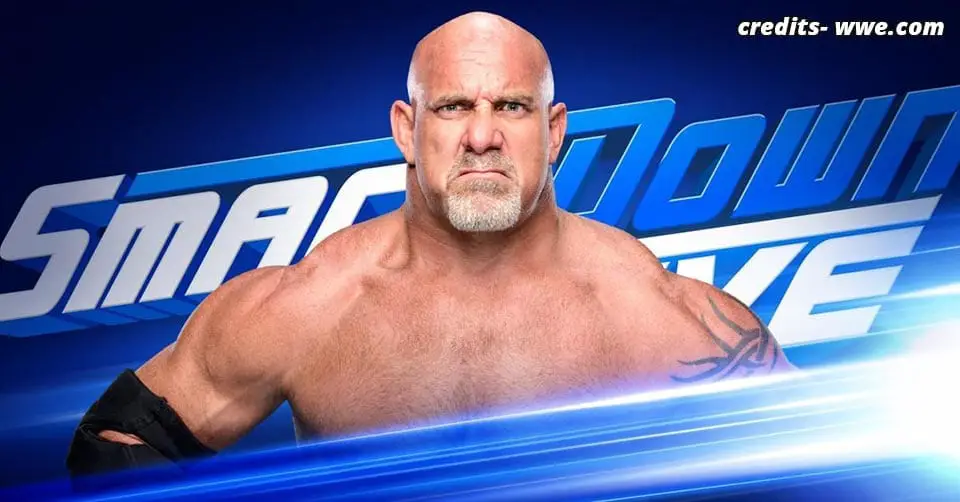 Quick Results
Kofi Kingston and Xavier Woods defeated Kevin Owens and Sami Zayn
Elias Beats R-Truth to become 24/7 Champion
R-Truth Beats Elias to become 24/7 Champion
Alexa Bliss Defeated Carmella and Charlotte Flair in a Triple Threat Match to become #1 Contender for SmackDown Women's Championship
Show
Kofi and Ziggler promos!
WWE Champion Kofi Kingston and Xavier Woods from the New Day open the show. Kofi takes the mic and says, "last 3 months has told me that life is crazy. He thought that he won it all, made all the right friends. Kofi admits that there's been a lot of lows but he takes a lot of pride in fighting through those lows – and it provided him with the opportunity of a lifetime at WrestleMania. It is more important for him to inspire people and make them believe. He takes us to a vignette for his trip to Ghana. He continues to recall some incredible moments from his trip when Dolph Ziggler interrupts.
Ziggler tells Kofi if it was any other superstar than him, he would have beaten the hell of him in the ring. It is not about Kofi but it is about him. He also takes us to a video highlighting major moments from his career. He tells the crowd that he gave everything to them and WWE but it was Kofi who got the WrestleMania moment. Kofi has been the hero in the story but soon everyone will realize it should have been him.
Kofi reminds him that Ziggler defeated him when he became the Intercontinental Champion and United States Champion and also reminds him of how he laid down the United States title in 2017. He tells him that he will never quit the title like him and at Super ShowDown, it will never be him. Ziggler takes us to one more video. This time the brutal beatdown of Kofi from Ziggler and he ended the promo that with, "Friday will be him". As he leaves, Kevin Owens and Sami Zayn enter for the tag team match.
Kofi Kingston and Xavier Woods defeated Kevin Owens and Sami Zayn
Zayn and Woods start the match. Zayn dodges Xavier and starts stomping on him in the corner. Xavier comes back with a dropkick and goes for arm twist. They reverse the lock and Xavier tags in Kofi who hits a double ax handle. KO is also tagged in. He teases tagging Zayn back and tries to sneak an attack but Kofi was alert. Kofi gets cornered anyway to be stomped for some time but comes back with a dropkick. Sami is tagged in now and is cornered. He survives a nearfall and rolls out of the ring.
Kofi hits a suicide dive to take out both Zayn and KO. As Woods goes back to the ring, KO holds his leg at the apron and Zayn takes the advantage. Owens throws Woods into the barricade and hits a senton on Xavier for two as we head to a break.
KO puts Woods on the top turnbuckle where Woods fights him out and throws him down. Woods makes the hot tag to Kingston while Zayn also gets the tag. He hits a flurry of moves on Zayn- Flying clothesline, dropkick, boom drop. As he gets ready for his finisher, KO tries to interfere but Woods keeps him busy. Kofi hits Sami with Trouble in Paradise for the pin and the win.
Dolph Ziggler attacks Kofi and Woods as soon as the match gets over.
Please, continue to next page!