Seth Rollins decides to face Brock Lesnar at WrestleMania 35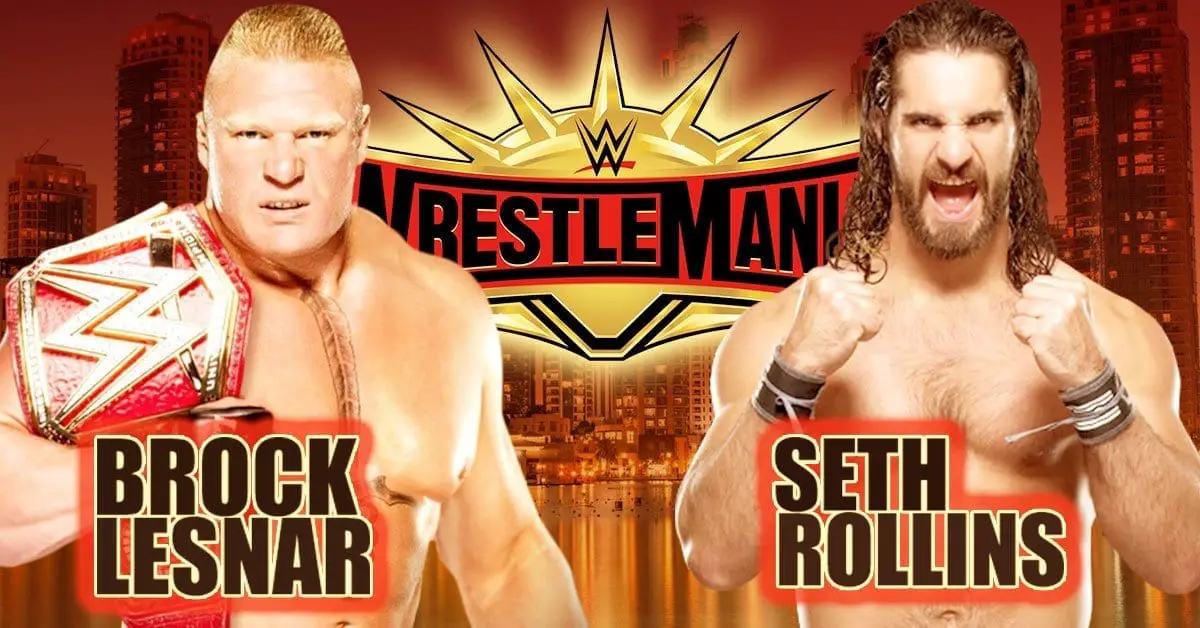 After Seth Rollins won the Royal Rumble on Sunday, he was asked by Triple H to decide by the end of the RAW episode about who he wants to face at Wrestle Mania. And Rollins has chosen to take on Universal Champion Brock Lesnar.
Rollins earned the chance to choose the champion he wants to take on after he won the Royal Rumble on Sunday. He was always a favorite to win the Rumble among the bookmakers and fans to win the Rumble this year and WWE did not have much choice. With Roman Reigns out, John busy with other commitments, WWE is in search of the next top Male superstar. And Rollins has come out as their choice and he is also the most deserving of the spot among the current roaster.
Seth Rollins kicked off RAW and he said that, unlike other kids, his dream was always to win the Royal Rumble and main-event WrestleMania. He added that he had a big decision ahead of him – whether to challenge Lesnar or Bryan. At that point, Triple H came out to congratulate him and told him that he needed to know who Rollins would "burn down" at WrestleMania 35 by the end of the night adding that both Lesnar and Bryan would be in the building.
Rollins was supposed to announce his decision at the end of the show. But, during the last segment of the show, when his name was announced, Brock Lesnar came out instead with Paul Heyman. In the promo, Heyman advised Rollins to choose to challenge Daniel Bryan instead of 'The Beast' Brock Lesnar.
At that point, Rollins came out, stood face to face with Lesnar, and attacked him in the midsection. Brock countered and hit 'five' F-5s on Rollins. When Brock was walking away, Rollins yelled at Lesnar and asked him if that's all he got. Lesnar lands another F5 on Rollins, to end the show.
Now, it looks like they are set to face off at Wrestle Mania unless Brock loses his title in the meantime. There are 2 PPV events still to go before Wrestle Mania, Elimination Chamber on 17 February at Houston, Texas, and FastLane on 10th March at Cleveland, Ohio.