WWE SmackDown Live Results and Updates- 12 March 2019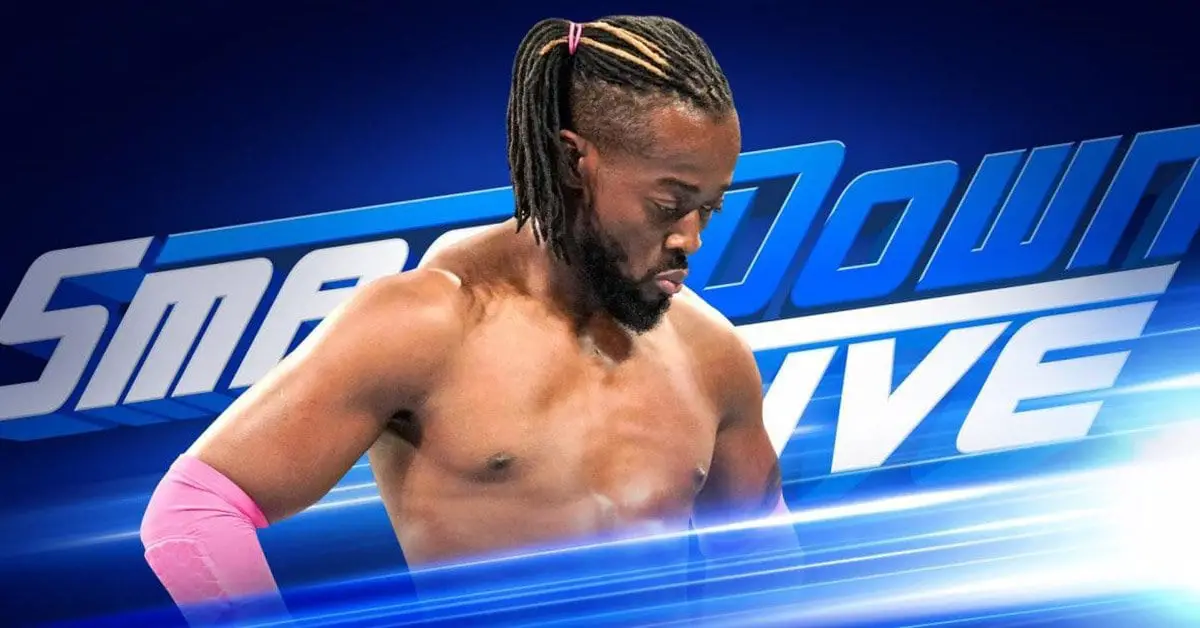 SmackDown will be live from Nutter Center, Dayton, Ohio as it will deal with the fallout from the events of Fastlane and move towards the WrestleMania. While all the major title matches at the RAW side are fixed and other matches are needed to be figured out, the opposite is true for SmackDown as Styles vs Orton and Shane vs Miz being the only indicated match for WrestleMania so far with the title matches yet to be decided. You can check our preview for the episode here. Please keep refreshing the page for the latest updates.
1. Shane tells us why he attacked the Miz!
Shane McMahon makes his way to the ring. The World Cup tournament trophy is in the middle of the ring. He comes and stands in the middle of the ring for some time while the crowd boos him. He calls the announcer in the ring who then announces him as "the Best in the World". He is not satisfied with his announcement as grabs him by his neck and asks him to announce again. Shane says the reason he beat up The Miz is that he is sick of all of the people in his life using him to get ahead. The crowd started chanting-"We want Kofi!". Shane says he is going to start doing things for himself moving forward. He claims it felt good to beat up The Miz in front of his father and his Baked potato face. Shane says he enjoyed beating up The Miz so much that he is going to do it again at WrestleMania. He asks Miz to be ready for the Best in the World beating.
2. The Hardy Boyz, Aleister Black, and Ricochet vs the Bar, Rusev and Shinsuke Nakamura
Black and Naka start. Sidekicks and leg sweep form Black to start before a double team with Ricochet. Nearfall after backflip from Ricochet. Matt and Sheamus are tagged in. Sheamus with a kick in the midsection. Matt comes back with a blow following with Double Axe Handle from the middle turnbuckle. Jeff is tagged in for the double team. He goes to the rope where Cesaro distracts him for Sheamus to hit a big clothesline. Cesaro comes in to hit a leg drop before Rusev comes in to put Jeff in a sleeper hold. Jeff tries to come back with elbow strikes to Rusev but he bodyslams him. Jeff comes up with a headbutt on Rusev and tags in Ricochet. He lands a dropkick on Rusev followed by a punch on Nakamura at the apron. Rusev lands a punch while Ricochet is at the apron causing him to fall outside.
Ricochet back body drops Sheamus out of the ring. Cesaro and Matt Hardy are tagged in. Matt throws Cesaro's face onto the turnbuckle before Jeff Hardy is tagged in who lands a Poetry in Motion. It gets chaotic in the ring as there are kicks all around. Jeff hits Cesaro with the Twist of Fate and the Swanton, but the other team breaks up the pin, but Sheamus and Rusev break the count. All eight men are in the ring, going at each other! It gets chaotic when the New Day come out to clear the ring. They look pissed. They are now focusing on Rusev and Nakamura. After taking out Nakamura, E and Woods hold up Rusev so that Kofi can hit Trouble in Paradise.
The Usos are in a video talk about how they get why New Day are frustrated and they run down all the other tag teams as not being worth their time on one level or another before welcoming them to the Uso Penitentiary.
3. Randy Orton-AJ Styles promo
Randy Orton lists out the achievements he has had in the WWE and is unhappy that SmackDown is "the house that AJ Styles built" while he's been in the WWE for almost two decades.  He starts comparing Styles and his career trajectory, him being in WWE from 2002 to 2016 while Styles was touring the World. He says that this house was built even before Styles came here. Styles comes out. He feels flattered that Randy knows so much about his career but tells Orton never would have made it on the indie scene with a bad pose and a knockoff diamond cutter. Orton brings up how the Bullet Club ripped off the NWO and takes a dig by calling them his 'Indie pals'. Styles tells him that he is surrounded by his Indie pal. Styles reminds Orton of all the tag teams he has been in and how he has used each of them to get ahead in his career. Orton says that this is his house and he wants his rent. Styles points to the WrestleMania sign and tells Orton to "come and take it".
4. Asuka vs Sonya Deville
Sonya goes for Asuka's leg as they try to grapple. Sonya hits some sidekicks before Asuka returns the favor. Asuka misses a dropkick and Sonya hits a spear to get a near fall. They trade some blows before Asuka comes on top. She sends Sonya to the outside and dropkicks both Mandy and Sonya at the ringside. Sonya stands up quickly and hit Asuka's head at the apron. She puts her back in and goes to the rope. As Mandy tries to get up, she pulls up the apron cloth, causing Sonya to slip. Asuka hits a superkick and catches Sonya in Asuka Lock to get a submission.
Winner- Asuka with a submission
It looks like Rose pulled the apron on purpose and now she is acting like it was a mistake. Sonya looks at her with doubt and shouts- "like I don't know you!" as Mandy walks away.
IIconnics in a video promo mocks Sonya and Mandy before calling out Sasha and Bayley to tell them their challenges lie at SmackDown.
5. Becky Lynch-Charlotte Flair Promo!
Becky makes her way to the ring without crutches. After the break, we get the recap from Fastlane and Ronda's tirade from last night at RAW. Becky starts by saying that it feels good to walk down on her own two feet. She recounts her suspension and all until winning at Fastlane. She says that she started the things by choosing to face Ronda at WM. She says she had to earn her shot twice and she did it by playing Ronda Rousey like a fiddle. She says that she will do everything to reclaim everything that's been taken from her before Charlotte Flair makes her way to the ring.
She congratulates Becky for making it to "her main event". Charlotte comes out and gives Becky a sarcastic congratulations. She says Becky was out getting arrested while she was putting in all the work. Becky had only been hot for six months while she has been hot for four years. Becky received a handout when Ronda helped her get back in the match. WWE Universe supports Becky because they feel sorry for her. Becky says that Flair didn't do anything for the Women's Division for years, but Becky's great run helped set up a WrestleMania main event match.
Backstage, Caruso catches Daniel Bryan and Rowan coming out of McMahon's office and asks them if they were discussing for Kofi to be put in WrestleMania. Bryan gets pissed off and tells us that he and Rowan will face Kevin Owens and Mustafa Ali in a tag team match tonight.
6. R Truth and Rey Mysterio vs Andrade and Samoa Joe
Looks like the United States championship match is changed to this tag team match. Andrade starts with a back elbow on Truth. Truth comes back with an arm drag and lie detector. He tags in Rey for a headscissor takedown. Rey sends Andrade to the ropes for 619 but Joe tags himself in and slams Rey to the mat. He continues with some punches before throwing Rey out of the ring as we go to the break.
Joe has locked in Rey and Truth comes in to break the lock.
Andrade is then tagged in who lands multiple suplexes on Mysterio, but Mysterio counters. Vega tries to stop Rey from making the tag but Carmella takes care of her. Truth gets the tag and hits John Cena's signature moves-
"you can't see me" and a five-knuckle shuffle. He was going for AA when Joe tagged himself in. Truth dodges him and hits a single leg dropkick. Joe takes down Truth but Mysterio makes a blind tag and sets up both Joe and Andrade for the 619 at the same time. He lands a 619 on Andrade but Joe, the legal man here, tries to counter him. Rey rolls him up to get the pin.
Winner- Rey Mysterio and R Truth
Mysterio quickly moves out of the ring after the match and rightly so as an angry Samoa Joe attacks R-Truth and Andrade.
7. Daniel Bryan and Erick Rowan vs Kevin Owens and Mustafa Ali
Bryan and Owens start. Owens with Sidelock, lariat and takes down Bryan. Senton from Owens. Rowan is tagged in. Punches Owens and takes him down with a shoulder tackle. Owens comes back with an elbow and enziguri and tags in Ali. Ali goes for the crossbody off the top but Rowan catches him to slam him at the center of the ring. Rowan hits a big boot on Owens at the apron to send him down at the ringside. Bryan gets the tag and hits a snap suplex. Ali tries to counter Bryan's submission move but eats a clothesline. Bryan again locks him into a submission move.
Rowan slams Ali into the turnbuckle and tags in Bryan and hits an underhook suplex from the top turnbuckle. He then locks Ali in the Labell Lock. Ali reaches the ropes to get the break. Bryan lands elbows to the face of Ali, but Ali counters with a punch and then a dropkick. Bryan tries to prevent the tag, Ali hits the backstabber and tags in Owens. Rowan comes into the ring to save Bryan. Owens lands an elbow, a kick in the midsection and a superkick. Owens and Ali send Rowan out of the ring with a double superkick. Rowan trips KO on the apron and throws him into the barricade. As Ali throws Bryan on the turnbuckle, Rowan gets the tag. He catches Ali during the summersault and hits the faceslam for the pin and the win.
Winner- Daniel Bryan and Erick Rowan
8. McMahon and the New Day!
McMahon starts by saying he is out here to give us and Kofi what we want, an opportunity at WrestleMania but before that, he takes us to a video from Fastlane. Vince says he gave a chance for Kofi to compete but he failed at Fastlane. He was saying something like he does everything he does to teach us something…Bla Bla… when the New Day enters. Kofi chants start as they reach the ring. Big E and Woods start their rants on how McMahon is treating them like garbage. Vince tells everyone that no one deserves anything. He created RAW, SD, WM but he also does not deserves anything. E tells him that this is bigger than anything including his ego. Vince says that nothing is bigger than his ego. Xavier Woods says that Kofi Kingston defeated WWE Champions and that's one of the reasons Kofi should be in the WWE Championship match.

Vince McMahon tells Kofi that he's a pretty good judge of talent and that if Kofi was worthy of a championship match, he would deserve a match. he has been performing really well at Royal Rumble, Gauntlet match, Chamber and he will become a WWE Hall of Famer but not individually but with New Day. Kofi says he's not demanding a handout. He has shown over the 11 years in the WWE that he is worthy. He hasn't complained about many things and that he won't complain now. He asks Vince McMahon what he needs to do to get an opportunity. He says the WWE Universe believes in him, as Randy Orton's music hits. Vince says that he has to beat Randy Orton. And then Samoa Joe's music hits and then the Bar's music hits… and Vince says he has to beat all these people. And finally, Rowan's music hits. Vince McMahon tells Kofi Kingston has to defeat all of them in a Gauntlet match next week to get an opportunity for the WWE Championship. All men come to the ring and New Day takes them down to end the show.
SmackDown Results Chronology