WWE SmackDown Live Results & Updates- 13 March 2020
Welcome to ITN's Live Results & Updates Blog for WWE Friday Night SmackDown episode for tonight 13 March 2020(3/13/2020).
Date- 13 March 2020
Location- WWE Performance Center, Orlando, FL, US
Time- 8 PM EST(14 March 2020 12 AM GMT/5:30 AM IST)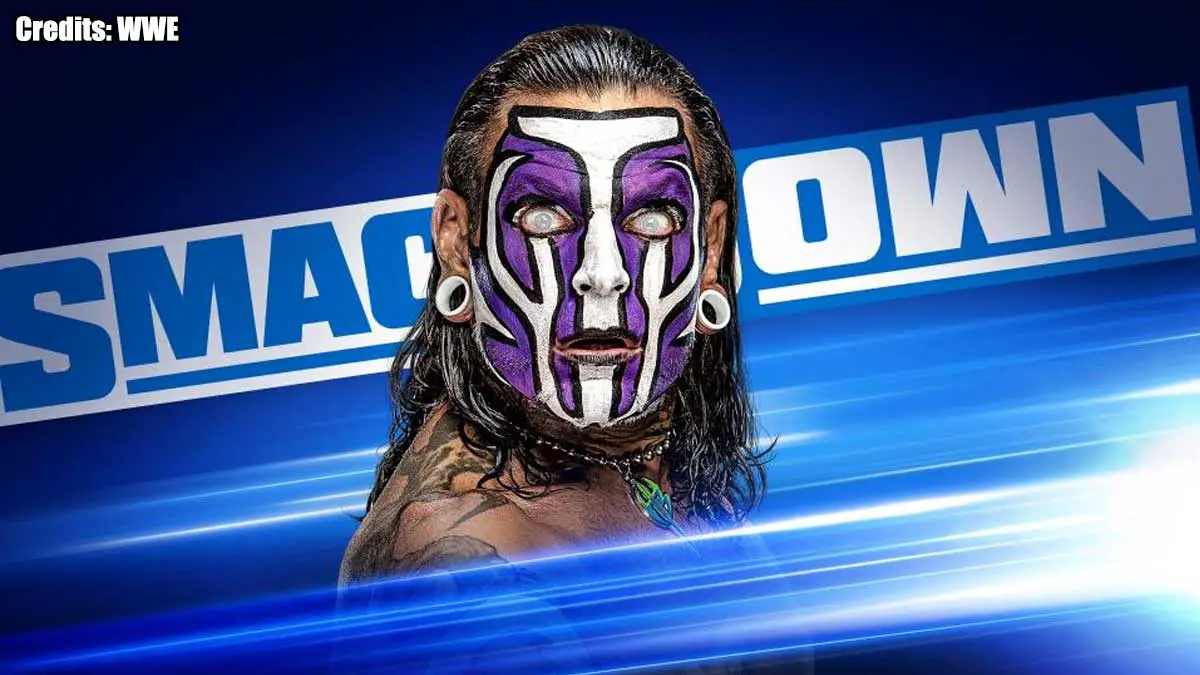 The show goes live from the WWE Performance Center. Triple H introduces the performance center. He talks about how many of the top WWE Superstars have gone through the Performance Center, and tonight they return to the venue to entertain us. Michael Cole runs through the line-up for tonight. Cole tells us that multiple guests will be joining him for the commentary tonight and the first one is Triple H.
Sasha Banks comes out with Bayley to start the show. They behave as if they are talking trash to the crowd but start laughing as there is no crowd. They stand in front of the commentary table and say they decided to kick off the show because it doesn't matter how big the crowd is because it is still their house. They are told by Cole that Paige is having travel issues and could not make it to SmackDown.
Banks and Bayley do not want to believe this. Banks and Bayley go on about Paige being jealous, just like every other woman in WWE. The music interrupts and out comes Alexa Bliss and Nikki Cross. Bliss and Cross say they are looking for a reply from WWE Women's Tag Team Champions Kabuki Warriors, but only got some weird mention on RAW. They are also tired of Sasha and Bayley and issues a challenge. Challenge accepted and we will start.
Sasha Banks & Bayley vs Nikki Cross & Alexa Bliss
Bayley and Cross start the match. Nikki takes the champ in her corner for a double team. Bliss tags in and hits a standing moonsault before a tag back to Cross. Quick tags follow as Cross and Bliss continue to be in control. Bliss goes to the top but Sasha pulls Bayley out of the ring. Nikki takes Sasha down with a crossbody while Bliss hits a basement slide on Bayley as we go to break.
Bliss is cornered by Sasha and Bayley as we return. But she gets back into the match as she hits an arm drag into a pin attempt against Sasha. More back and forth, and Sasha whips Bliss in the corner. Bayley and Sasha do quick tags as they keep control. Bayley distracts the referee for Sasha to take a cheap shot. Sasha tags in and Bliss rolls her up for a pin attempt. Sasha puts Bliss in a chin lock from behind.
Bliss tries to fight out but Sasha tags in Bayley for the same move. Bliss hits an elbow on Bayley and takes down Sasha to tag in Nikki. Nikki unloads on Sasha, hits a corner splash and a bulldog. Sasha counters a Tornado DDT before they trade more counters. All four get involved now and Sasha and Bayley are taken down at the ringside. Asuka suddenly appears at ringside and slams Bliss down on the floor. Sasha takes the opportunity to apply the Banks Statement on Cross for the submission win.
Winners- Sasha Banks and Bayley
After the match, Asuka is seen at the ramp, still running her mouth. Triple H jokes about Asuka running in through the crowd. He also jokes about Cole not being good at commentary. Sasha is posing in the corner, behaving as if she does not care whether the crowd is there or not.
Big Dog is Ready for WrestleMania!!
Michael Cole is in the ring and introduces his guest Roman Reigns. Cole asks Reigns how weird it was to make that entrance without the crowd. Reigns talks about being a reactionary business but he is glad to be back in the Performance Center. The discussion move towards WWE Universal Champion Bill Goldberg and their WrestleMania 36 match. Reigns talks about having great respect for Goldberg but he is a part-time and Reigns doesn't think he should have the title hence. Roman also says Goldberg is not ready for him. He has busted his ass and mastered his craft and will whoop Goldberg to take back his title at WrestleMania.
Kayla Braxton was about to welcome his guest when Cesaro interrupts to introduce the new WWE Intercontinental Champion Sami Zayn. Kayla says they are not scheduled for this segment. Sami runs his mouth for a bit before Kayla bumps them from the segment. Sami, Nakamura and Cesaro leave to continue their celebration.