Royal Rumble Entry Numbers To Be Revealed on WWE Backstage
WWE will reveal the number 1, number 2 and number 30 participants a day in advance at the special WWE Backstage episode.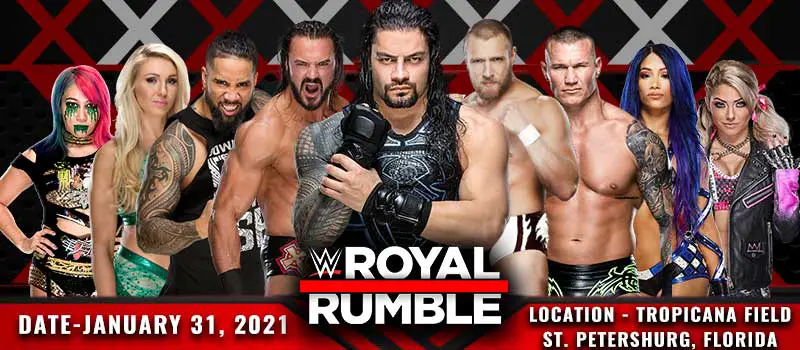 WWE Royal Rumble 2021 takes place this Sunday on 31 January 2021. Every year, the Royal Rumble matches throw up surprise entrants in both men's and women's matches. What has also been of interest is the number 30 entries in the matches as many wins have come from that number. But this year, the men's #30 entrant will be announced well in advance.
WWE Backstage will return on FOX's FS1 on 30 January at 8 PM EST for a special Royal Rumble episode. Host Reene Young(Paqutte), WWE Hall of Famer Booker T and Paige will all return for the one-off show.
Now, as per the new announcement, the #30 entrant for the men's Rumble match and #1 and #2 entrant for women's match will be revealed on this WWE Backstage special episode.
This will not be the first time that #30 or any other participant will be revealed in advance. In 2019, R-Truth and Carmella were given the #30 spot after winning the Mixed Match Challenge tournament. Prior to that, WWE use to hold draws to decide the entry numbers for various superstars.
WWE Backstage aired from November 2019 to March 2020. The production of the show was stopped due to the COVID-19 pandemic. FOX Sports then announced in June that the show will not continue any longer.