Rowan Admits to Roman Reigns Attacks, Daniel Bryan Innocent
Daniel Bryan has been proven innocent in the Roman Reigns attack/accident saga as per Erick Rowan's admission.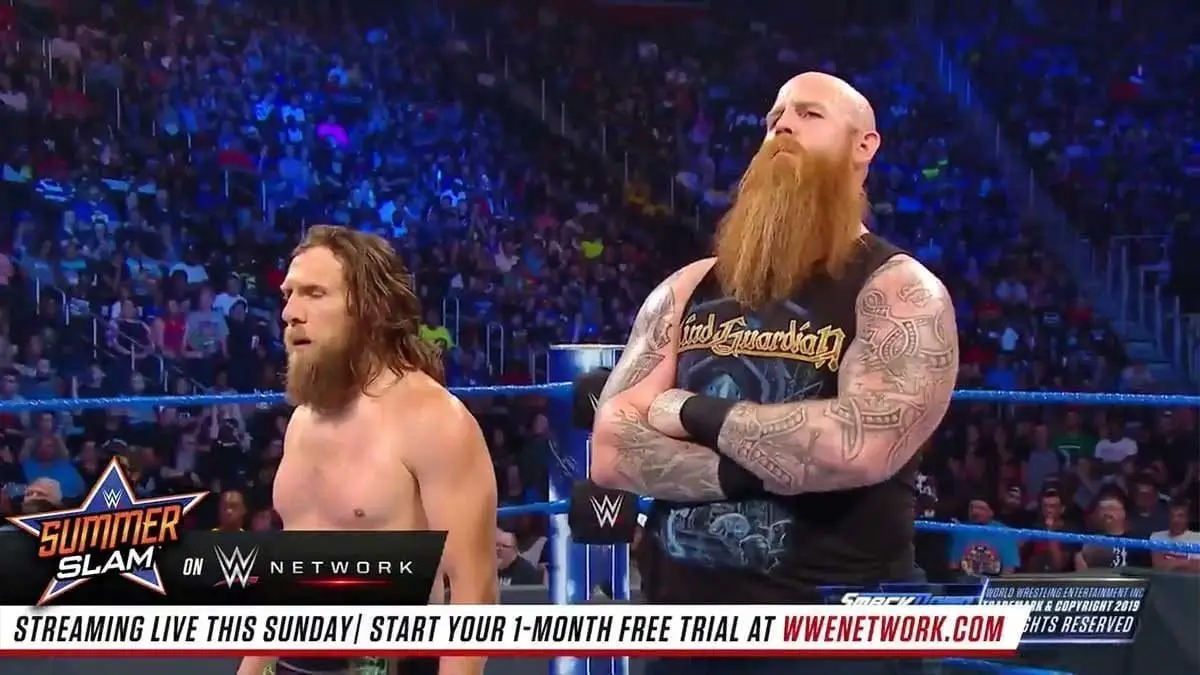 The story around Roman Reigns accidents/attacks started from 30 July edition of SmackDown. Just when Roman was about to reveal his SummerSlam opponent, he was subjected to an accident with a set to scaffolding and some productions crates fell on him. Next week on RAW, some mystery man tried to run him over with a car.
Buddy Murphy, who was seen on the accident site on SmackDown, revealed that Rowan was the one behind the attack. However, Daniel Bryan and Rowan claimed that another man who looked just like Rowan was the one behind all this. To end it all, Roman Reigns finally revealed a video last week where Rowan was seen pushing the crates on Reigns and running off from the scene.
Since then, Daniel Bryan disowned Rowan and claimed that he has nothing to do with all of it. Over the week, he continued to ask for an apology from Reigns. He once again tried to claim innocence to Reigns in the final segment of SmackDown this week before Rowan attacked Reigns from behind. Rowan went on to accept that he did attack Reigns and that Bryan has nothing to do with it. All of this while he continued to assault both Bryan and Reigns. More in the video below.
Earlier in the day, WWE announced that Roman Reigns will face off against Erick Rowan at WWE Clash of Champions show.