Ronda Rousey relinquishes RAW Women's title after Becky's arrest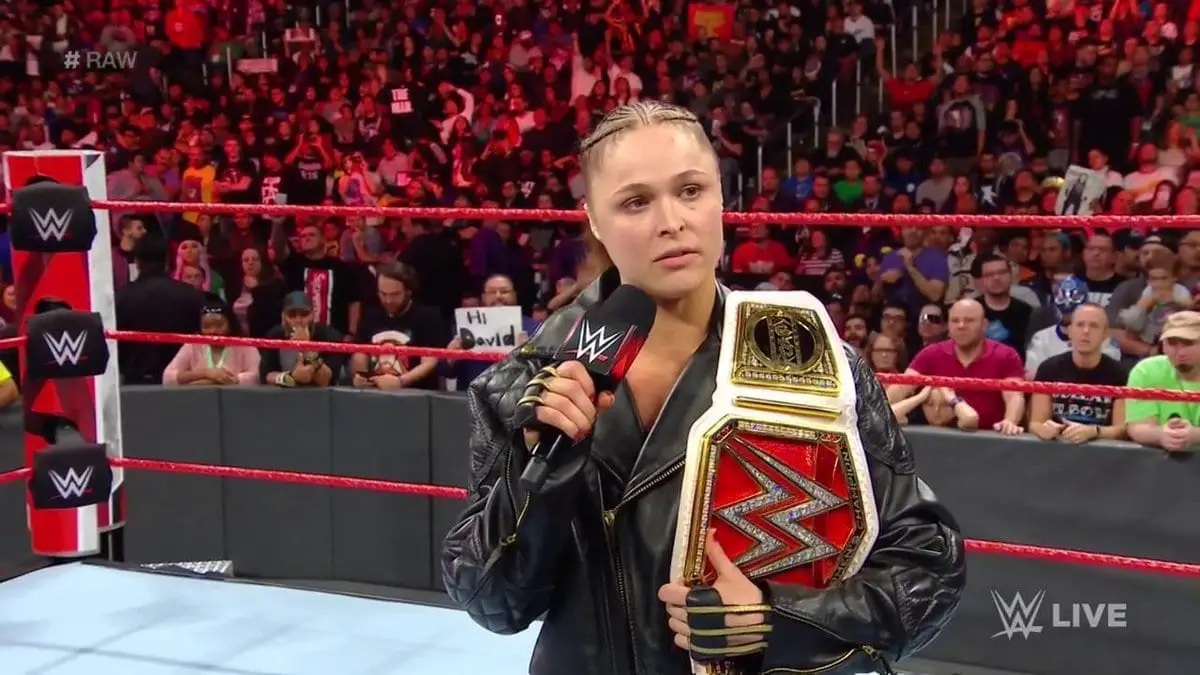 Ronda Rousey has relinquished her RAW Women's Championship in protest of Becky Lynch not being reinstated to the Wrestle Mania main event match.
Ronda Rousey teamed up with Natalya to take out on the Riott Squad. During the end of the match, Becky Lynch came out on crutches looking for Ronda. When Natalya tried to stop her, Becky hit her with the crutches. Becky and Ronda then started a brawl and it took several producers to come out to control them. Becky was then arrested by some cops and was taken out in handcuffs.
After this segment, Ronda Rousey called out Vince McMahon but Stephaine McMahon came out instead. Ronda asked her to reinstate Becky to the Wrestle Mania main event match but Stephaine declines. Stephanie McMahon said Lynch did this to herself and instead of being on the road to WrestleMania, she's on the road to jail. Rousey said this is what is best for business. She said this is what the fans want and asked to make that match as the triple threat match.
Stephanie was not persuaded and was walking away, when Ronda pulled her back. An angry Stephanie told Ronda that nobody is bigger than the WWE and that she's her boss. She says Rousey has a bad attitude and nobody is bigger than WWE. Rousey replied that she isn't owned by the McMahon family and that the title means too much to let her forced down in front of McMahons and leave out Becky. She laid down the Title Belt in front of Stephaine and left.