Ronda Rousey fined for attacking Referee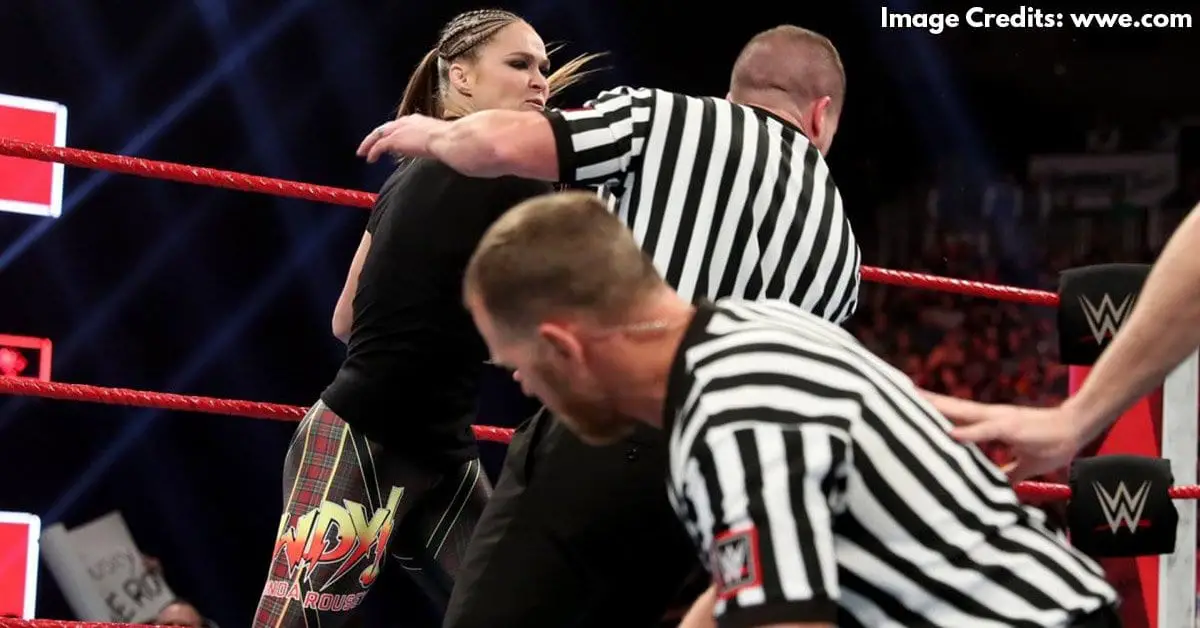 Ronda Rousey is fined by WWE for her unprofessional actions last week at RAW which might be a new angle introduced in the ongoing storyline for RAW Women's Championship for WrestleMania.
This week at RAW, Ronda again started her tirade to solidify her heel turn. Daba Brooke took offense on her attitude and came out to confront her. When Dana asked for a match, Ronda attacked her. A bunch of referees came out to stop Ronda and Ronda ended up punching one of them before leaving for backstage. Now WWE has issued a fine on Ronda over the incident and has released the below statement on their website.
Ronda Rousey has been fined by WWE as a result of her unprofessional actions last Monday night on Raw. Due to the confidentiality of Rousey's contract, the amount of the fine will not be disclosed. Appropriate action has been taken.
Ronda is also slated against Brooke next week to defend her RAW Women's Championship title.