RAW's Money in the Bank Match Participants Announced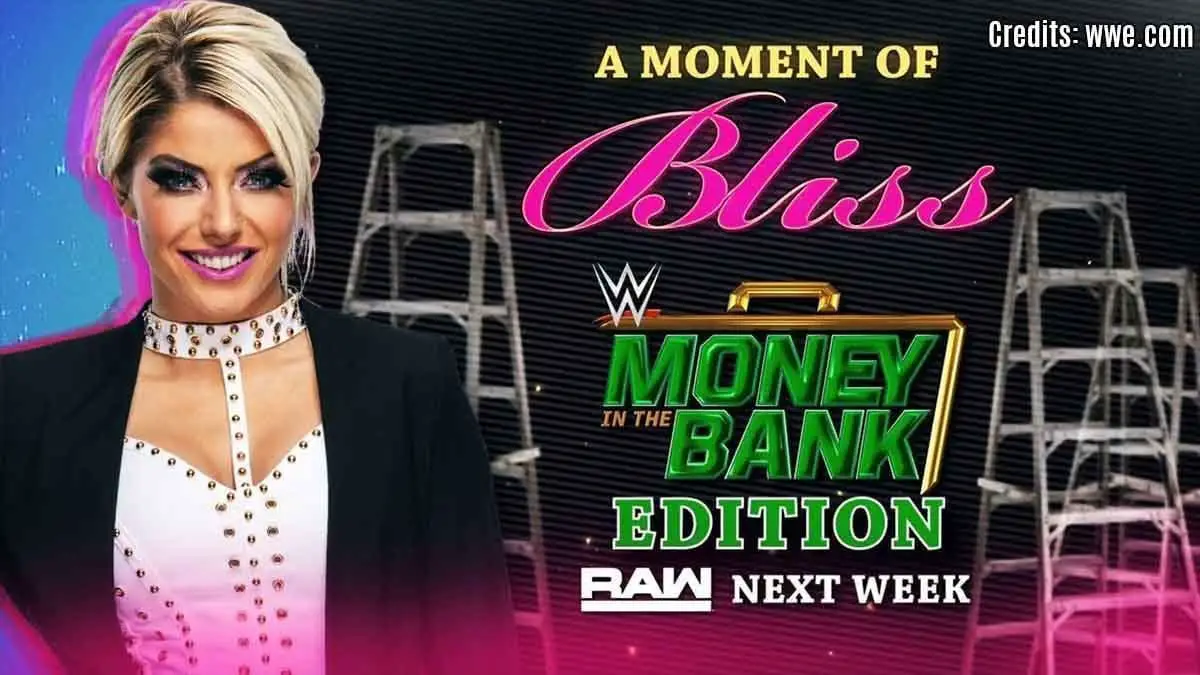 As announced earlier, Alexa Bliss did the honor of presenting the RAW side of the participants for the Money in the Bank Ladder Match for both Men's and Women's match.
Men's MITB Match RAW Participants
The show was opened by Bliss itself but not for her talk show segment. She entered the ring and started announcing the participants for the Men's MITB match. Braun Strowman, Ricochet, Drew McIntyre and Baron Corbin were announced one by one. As they entered the ring, the arguments started to heat up. During this, McIntyre accused Corbin of stealing his Universal Title opportunity last week.
The segment came to an end when Strowman set up a tag team match between them. Strowman teamed up with Ricochet to go against Drew McIntyre and Baron Corbin. The heels dominated over Ricochet for the most part but near the end, Corbin tried to end the match as he got the blind tag off McIntyre. Clearly, McIntyre took offense to it and decked Corbin with an uppercut. Strowman and Ricochet ended the match with their finisher on Corbin.
Women's MITB Match RAW Participants
The Women's match participants were announced later in the show on "A Moment of Bliss." Bliss announced Natalya, Dana Brooke and Naomi before announcing herself. Clearly, Sasha Banks is announced as her future with WWE looks unclear. Another argument followed between the participants which lead to Naomi facing off Alexa Bliss.
During the match, Alexa Bliss had to take care of the shoelaces more than working the match. Finally, Naomi took advantage of the distracted Bliss to hit the rear view. She followed it up with a split legged moonsault to win the match.
Money in the Bank will take place on 19 May 2019 at XL Center in Hartford, Connecticut. Check out our MITB Center for all the details regarding the event.