RAW Underground Set for NXT July 4, Gable Stevenson To Train Thorpe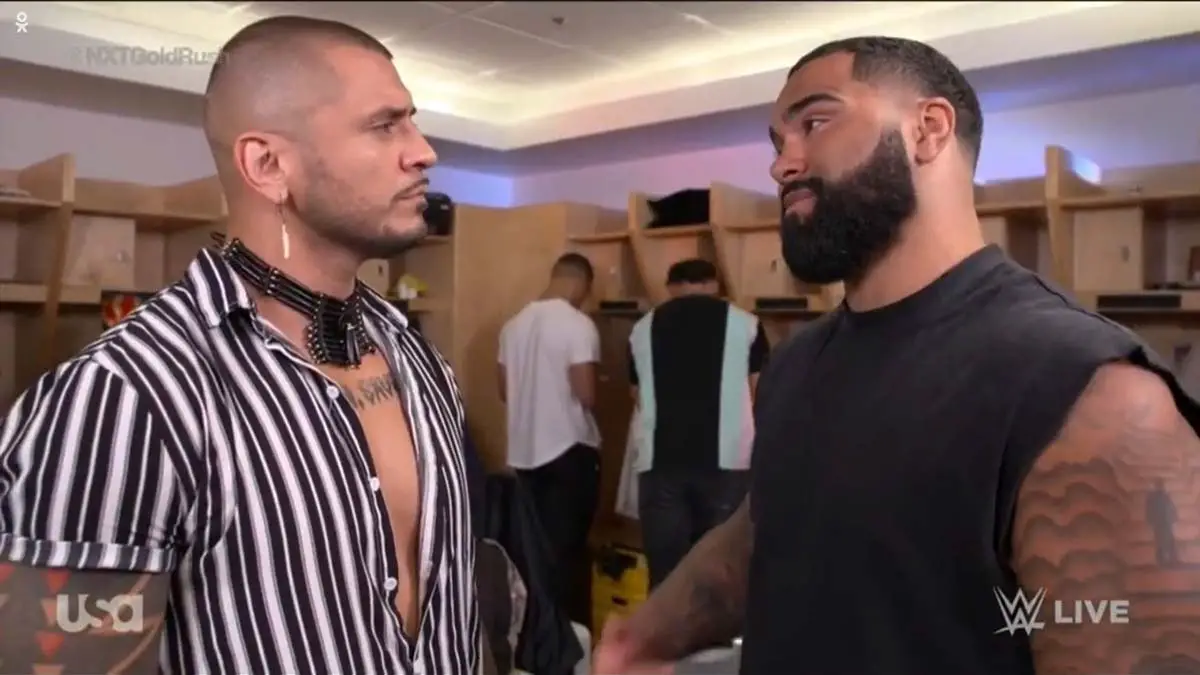 RAW Underground match format will return to WWE on July 4, 2023, NXT episode, where Damon Kemp takes on Eddy Thorpe.
During the June 20 episode of NXT Gold Rush, Damon Kemp challenged Eddy Thorpe for the Raw Underground match. This unique match would take place in a ring size of 20 ×20 with no ropes and the winner would only be declared by Knockout or Submission.
RAW Underground format was initially introduced by Shane McMahon on RAW in August 2020 where he would host MMA Style fights backstage on RAW every week. The format never got any traction and was discontinued after a few episodes.
Raw Underground to NXT?!?!@damonkempwwe has decided what his match stipulation is for his rematch against @EddyThorpe_WWE 😳#NXTGoldRush pic.twitter.com/GRNcTXscGo

— WWE (@WWE) June 21, 2023
Kemp and Thorpe are feuding for two months now. Thorpe defeated Kemp in their first encounter on May 9 NXT episode. Kemp mocked Thorpe after he lost to Tyler Bate on a later episode, which led to a rematch. The rematch on June 6 NXT episode ended in a controversial manner as the referee missed Kemp's rope break when Thorpe pinned him.
As Kemp protested to Thorpe about it, Thorpe agreed for another match and even allowed Kemp to pick the stipulation. Kemp revealed during this week's NXT Gold Rush episode that the rematch would take place on July 4 and it will be RAW Underground match.
Later in the show, Gable Steveson made an appearance and said that he would train Thorpe for the Underground match as the match has freestyle wrestling feature. Steveson won a gold medal at the 2020 Olympics in freestyle wrestling along with being a two-time national championship winner while representing the University of Minnesota.
He was signed by WWE in 2021 and was drafted to RAW. He had made a few appearances since then but has never been involved in a match. Also, he is the real-life brother of Thorpe's opponent Damon Kemp.
Woah!

Olympic Gold Medalist @GableSteveson just offered to train @eddythorpe_wwe for his match against @damonkempwwe 😳#NXTGoldRush pic.twitter.com/xLs3p9B7vc

— WWE (@WWE) June 21, 2023