WWE RAW Live Results and Updates- 26 August 2019
Welcome to the Live Results and Updates Blog from WWE RAW episode of 26 August 2019 (8/26/2019).
Location- Smoothie King Center, New Orleans, LA, US
Time- 8 PM EST(27 August 2019 12 AM GMT/5:30 AM IST)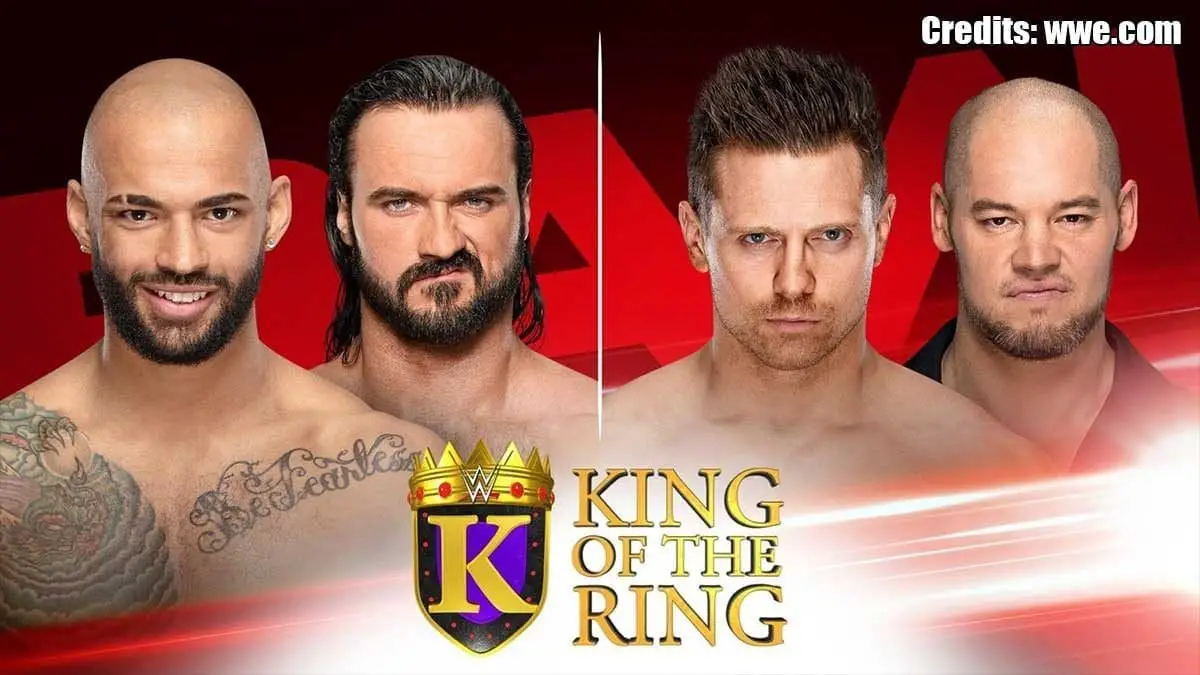 King of the Ring tournament continues in the first round this week. Other than that the angle between Seth Rollins & Braun Strowman and their battle with the OC is set to continue. So will Sasha Banks's return story. WWE is advertising the below matches and segments (complete preview in the link below).
Ricochet vs Drew McIntyre
The Miz vs Baron Corbin
Bayley vs Nikki Cross
Will Braun Strowman turn on Seth Rollins?
Will Sasha Banks respond on her attack on Natalya and Becky?
---
We will start posting results and updates from RAW 26 August 2019 episode once the show starts at 8 PM EST(27 August 2019 12 AM GMT/5:30 AM IST).
Why and Where Sasha?
The show opens with Michael Cole screaming "It's Boss Time". Sasha Banks makes her way to the ring to a loud cheer and the vignette from last two weeks- her return and attacks on Natalya and Becky Lynch, is shown. We cut back to Sasha standing in the middle of the ring. She starts her promo that everybody wants to know why and where she had been for last months.
She went away because she was fed up of defending the tag team title that she did not care for. And while she was doing that, Becky Lynch was main eventing WrestleMania against Ronda Rousey and making way more money than she did. 'Becky!' chants have started from the crowd now. This goes for some time until Natalya's music hits and she runs in. Sasha meets her at ringside and overpowered initially as she gets rammed into the apron. Nattie unloads on Sasha and sends her into the steel steps. But Sasha recovers and rams her into the barricade. The crew comes in to get things under control.
Street Profits are backstage and are smitten by RAW proceeding as usual. They went on to announce that a Tag Team Turmoil match will take place tonight to determine the no. 1 contender to face Seth Rollins and Braun Strowman I guess.
Ricochet defeated Drew McIntyre in Round 1 Match of King of the Ring Tournament
Ricochet goes for the waist lock but McIntyre counters and tosses him. McIntyre gets kicked on his leg a couple of times but McIntyre once again tosses Ricochet to the turnbuckle and follows it up with some power moves. He runs into a back elbow before Ricochet throws him over the top rope. Ricochet goes for the moonsault from the apron but McIntyre moves away. The one and only goes for the hurricanrana at the ringside but is caught by McIntyre who hits side suplex, ramming Ricochet's back on the barricade and then crashes him on the apron as we get to the break.
McIntyre was in control as we returned. Ricochet counters and hits an enziguiri. As McIntyre charges, Ricochet trips him into the bottom turnbuckle. Ricochet sends McIntyre out of the ring and hits a tope suicida. Back in the ring, Ricochet is prevented by McIntyre to get into a Fireman's carry position. McIntyre grabs him and hits an inverted Alabama slam to get a two-count. McIntyre is caught as he charges in the corner. Ricochet hits a northern light suplex and goes for the second one but McIntyre counters it.
Please switch to the next page for more results and updates!