WWE RAW Live Results and Updates- 17 June 2019
Welcome to the live Results and Updates Blog for RAW Episode of 17 June 2019.
Location: Staples Center, Los Angeles, CA, US
Time- 8 PM EST(18 June 2019 12 AM GMT/5:30 AM IST)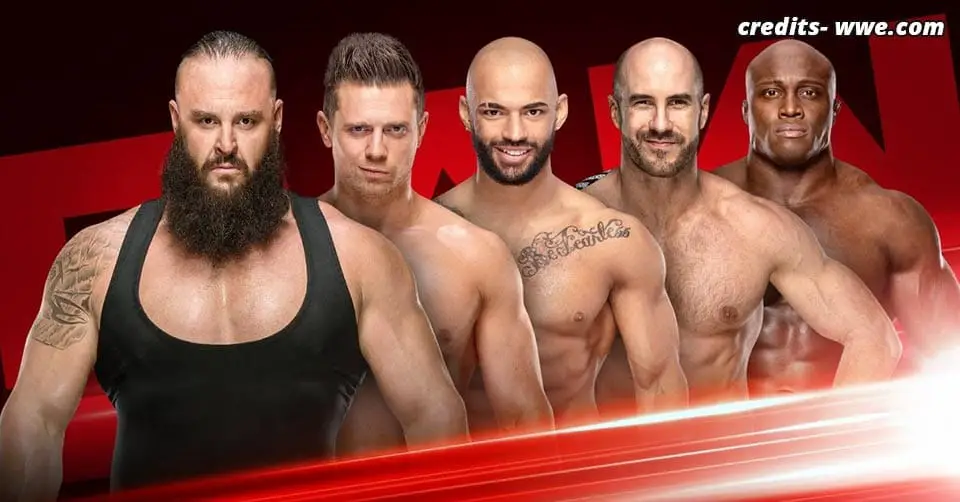 The Special Guest Referee has become a punching bag!
Elias welcomes us to open the show. He starts with the usual heel promo and goes on to announce that he will be the special guest referee at Stomping Grounds for the Universal Championship match between Seth Rollins and Baron Corbin. Lights are still out and suddenly, Seth Rollins hits him with a steel chair from behind. He keeps hitting the chair until Elias rolls to the side. Rollins takes the mic and says he is done with the games after Lesnar and whoever sides with Corbin will get the same treatment.
Rollins leaves soon after his short promo. The Miz enters for his no. 1 contenders match. Elias is still in the ring and Miz says why not hit him with my finisher. Miz hits the skull crushing finale on Elias. Lashley comes out next and spears Elias, Cesaro brings out the swing, Ricochet hits the double knee and Strowman hits him with the running body slam as we go to break.
Ricochet defeated Braun Strowman, The Miz, Cesaro and Bobby Lashley in Fatal 5-Way Elimination Match to become the No. 1 Contender's for United States Championship
Samoa Joe is at ringside for the match. The match starts and Braun Strowman is beating everyone down. Lashley and Cesaro team up to get in some offense on the big man. Strowman throws Cesaro and Bobby Lashley to the outside. Cesaro picks up and slams Braun Strowman. Strowman recovers quickly and slams Cesaro with a Powerslam. Another Powerslam on Bobby Lashley on top of Cesaro and Cesaro is pinned and eliminated by Strowman.
After Lashley is distracted by Ricochet, Strowman hits him with a Powerslam and pins him. Bobby Lashley is eliminated by Braun Strowman. Strowman hits the Miz and Ricochet with the running truck around the ring. Strowman was looking to take out The Miz, but Cesaro and Lashley return. Lashley hits a Spear and Cesaro hits the Neutralizer. Ricochet hits the 630 Splash from the top rope on Strowman is helped by Bobby Lashley and Cesaro to pin Strowman. Strowman is angry. When he gets up, he destroys all four men as he makes his way to the back.
Please switch to the next page!