WWE RAW Preview and Matches- 26 August 2019
Check out the preview and matches announced for WWE RAW episode of 26 August 2019 (8/26/2019).
Location- Smoothie King Center, New Orleans, LA, US
Time- 8 PM EST(27 August 2019 12 AM GMT/5:30 AM IST)
King of the Ring Matches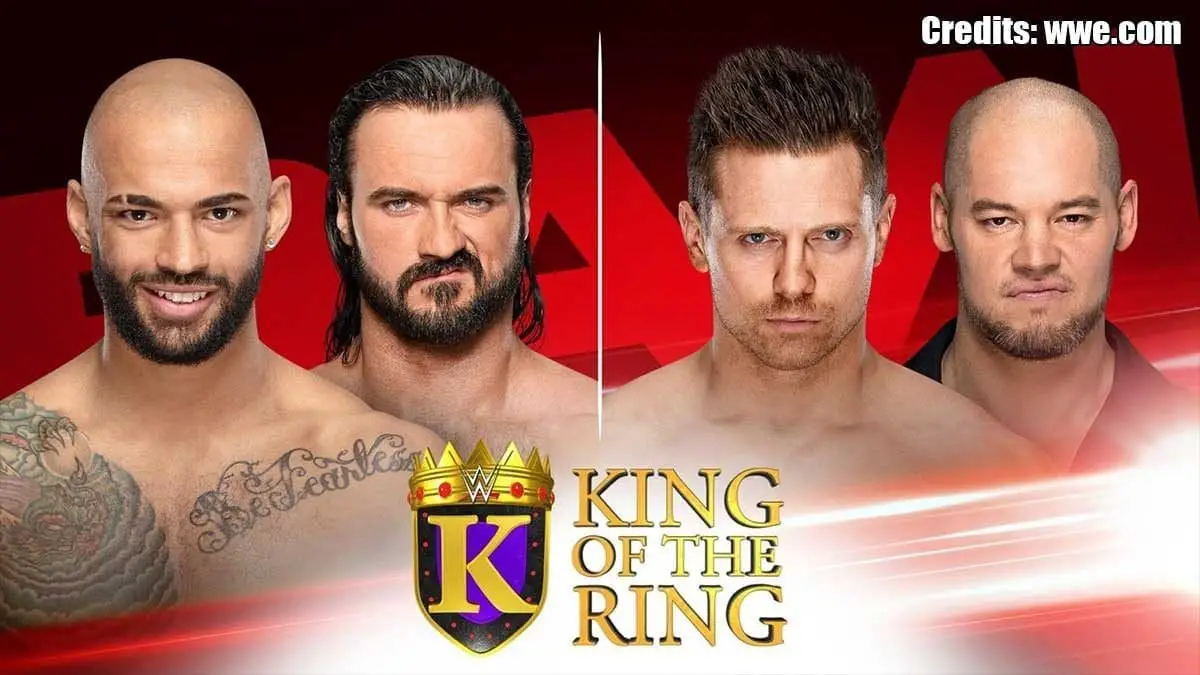 The rest of the RAW bracket of the first round of King of the Ring tournament will take place this week. One match is the blockbuster clash of former United States Champion Ricochet and Drew McIntyre. And the second and last RAW match will be between Miz and Baron Corbin. Last week, Ricochet and Miz were able to defeat Baron Corbin and Drew McIntyre in a tag team match. Will they be able to continue to keep the momentum?
Ricochet vs Drew McIntyre
The Miz vs Baron Corbin
Bayley vs Nikki Cross
Bayley pushed Charlotte Flair off her chair after accepting her challenge for Clash of Champions. Now, WWE has announced that Nikki Cross will face-off with Bayley to get payback for Charlotte. How does that work, we have no idea!!
Will Braun Strowman turn on Seth Rollins?
Last week came with a pleasant surprise as Seth Rollins asked Braun Strowman to be his partner to take on Gallows and Anderson for the RAW Tag Team Championship. Not only that, they were able to successfully win the title from them. But Strowman's eyes were wandering towards the other title that Rollins is holding currently- the Universal Championship. Will Strowman turn on Rollins in his quest for being the Universal Champion or they will face off even without turning sore enemies?
Will Sasha Banks respond on her attack on Natalya and Becky?
Last week, Sasha Banks joined Michael Cole for an interview. But when asked about the attack on Natalya and Becky Lynch for the week prior, she just said 'Thank You' and left the interview. Later, Sasha once went on to attack Nattie when she was cutting a promo backstage. Will Sasha reveal the reason for her continuous attacks on Natalya and on Becky?