RAW Preview- 27 May 2019: Brock Lesnar to decide
Preview for RAW episode from 27 May 2019.
Location- Spring Center, Kansas City, MO
Time- 8 PM EST(28 May 2019 12 AM GMT/5:30 AM IST)
#1 Brock Lesnar to announce blockbuster decision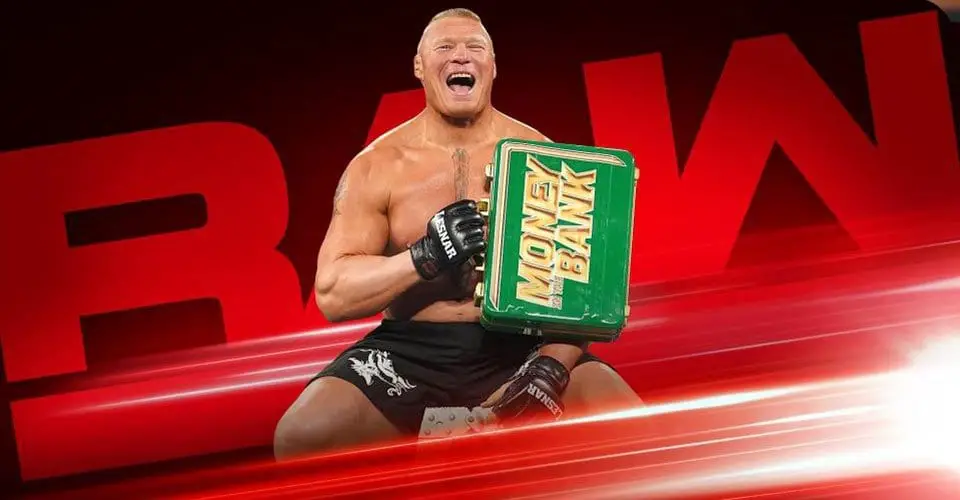 After keeping the fans on the edge last week regarding the Money in the Bank Cash-in, Brock Lesnar decided to decide next week. With Dolph Ziggler challenging Kofi Kingston for the WWE Championship at Super Showdown, Lesnar would definitely be facing Seth Rollins for the Universal Championship now. But WWE might throw another twist with Lesnar dropping the briefcase and would get the title shot anyway.
#2 Future of the United States Championship to be addressed
Rey Mysterio won the United States title at Money in the Bank but got injured during the match. This week, WWE will announce how the next champion would be announced. Samoa Joe has reminded everyone that his shoulders were down when he was pinned in his loss to Mysterio and offered Mysterio to hand the title back to him while also sending a warning for Mysterio's son Dominic.
#3 24/7 Championship chaos continues
R Truth has managed to survive the week as the 24/7 Champion. His disguise may not have helped him much but man, he can run. But the other wrestlers are vying for the title and retaining it this week would be much harder. The chase is still on over social media which might mean that he might not reach RAW with the title.
#4 Who will be Becky Lynch's next challenge?
Becky easily dispatched Lacey Evans at Money in the Banks and later came on top against her in back to back tag team matches on RAW and SmackDown. Lacey Evans, however, has reiterated that she will continue chasing Becky's title regardless. Will Evans earn another opportunity to battle Becky, or will another challenger emerge?
PPV Preview Chronology