RAW Preview- 20 May 2019: Money in the Beast
Preview for RAW episode from tonight- 20 May 2019.
Location: Times Union Center, Albany, New York, US
Time: 8 PM EST (21 May12 AM GMT/5:30 AM IST)
Money is the Beast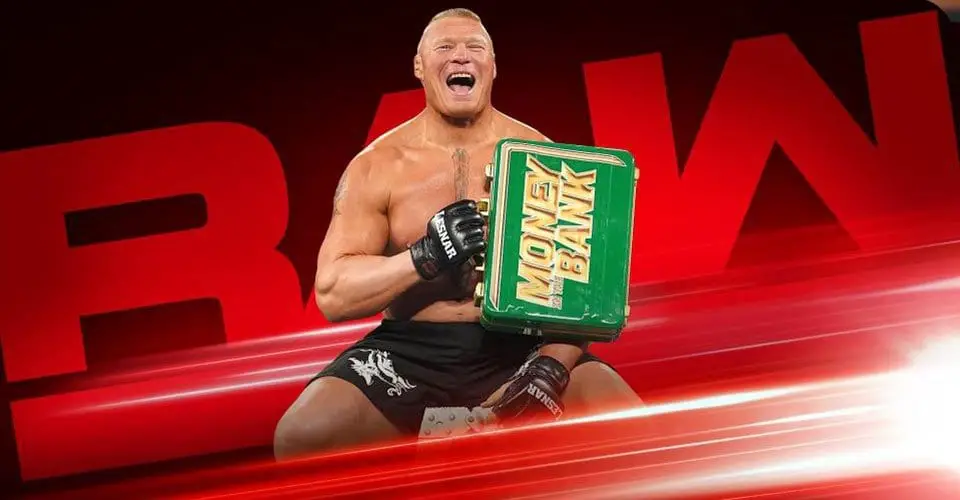 Probably the best Money in the Bank ladder best culminated in the worst ending as Brock Lesnar was ended up with the briefcase. There were so many things wrong at so many levels with the way all of it happened. But now as Lesnar has the briefcase, how will he use it? Will he cash-in to set up clash with Rollins at Super Showdown as rumors had it or is he getting into a feud with someone like McIntyre or Strowman over the briefcase? The second options seem better for WWE as they could make a superstar out of them using Lesnar. But when have the common sense prevailed in WWE long enough.
A new championship emerges
As reported earlier, Mick Foley is going to announce a new Championship at RAW tonight. The title is most possibly being introduced to go along with the new Wildcard rule. But is it really needed? We could only comment once all the details will be announced.
Uso Rules
After being the tormentors for the Revival, the Usos have now defeated the SmackDown Tag Team Champions– Daniel Bryan and Rowan. But they have not accepted the Revival's challenge yet. That may be due to the fact that they have their eyes set over the RAW Tag Team Championship. Hopefully, their next step will become clear tonight.
Becky One Belt
Lacey Evans retained the RAW Women's title over Lacey Evans but Evans got her revenge when she helped Charlotte Flair to clinch the SmackDown Title. As she is left with only one belt, Becky might want to hold onto it much tighter than ever. And she might still want to beat the hell out of Lacey. Will Lacey survive as Becky comes around with full force?
PPV Preview Chronology