WWE RAW Preview – 14 September 2020: In Your Face!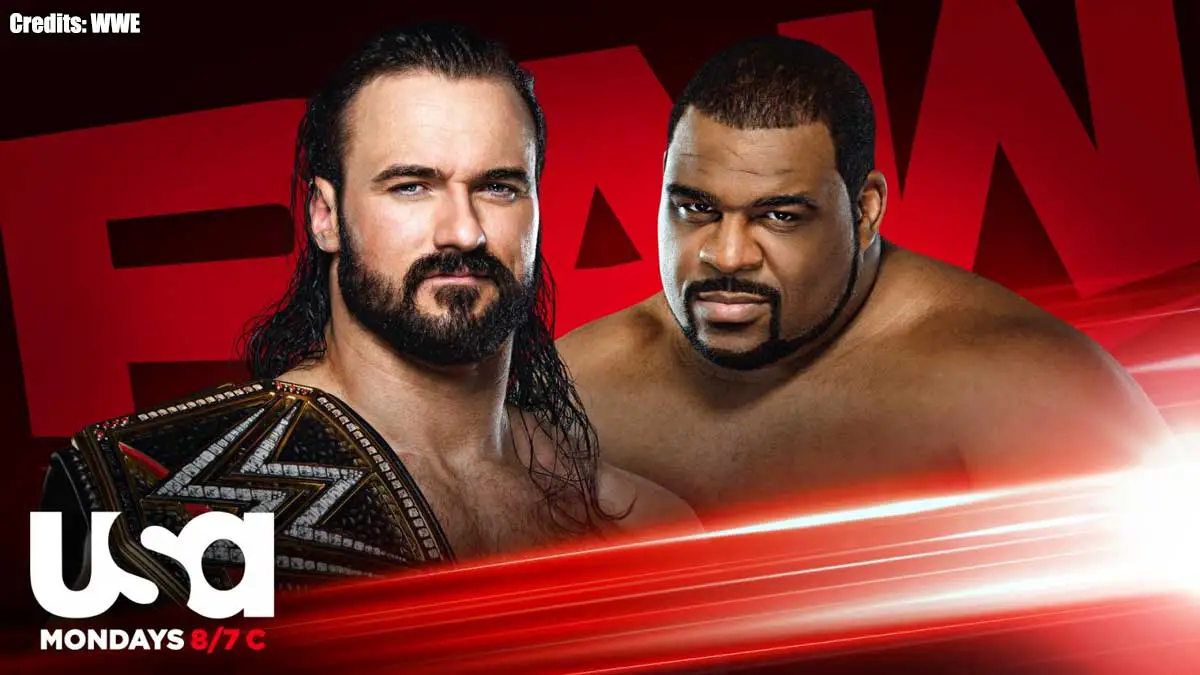 After using the same tactics with recent PPVs, WWE is now advertising this week's RAW episode with the tag line "In Your Face." What this tag line will mean in terms of the storyline from the episode? Let's preview.
Drew McIntyre vs Keith Lee
Drew McIntyre returned with vengeance and made a mockery of Randy Orton last week. Though, in the process, he also cost Keith Lee his match against Orton. This week, Lee would try to hunt down another big fish in WWE Champion as they face-off.
Lee has already been involved in big matches on RAW ever since his debut, which is hard to believe was just 4 weeks ago. Now, WWE is putting his against WWE Champion already. A loss for either person would hurt their credibility. So, expect another non-finish here.
Asuka(c) vs Mickie James – WWE RAW Women's Championship Match
In what seems to a meaningless match, Asuka will be defending her RAW Women's Championship against Mickie James. James is definitely getting this chance due to a lack of competition for Asuka and for WWE to build up her next legit defender. With the result in no doubt, what sort of excitement could the match create?
Seth Rollins vs Dominik – Steel Cage Match
After weeks of torment, The Mysterio Family got some revenge by beating up Murphy with sticks last week on RAW. But Dominik will have another difficult night in front of him as he gets ready to face Seth Rollins inside the steel cage.
With Rollins already 2-0 up against him in recent weeks, what suggests that the result would be any different here? The stipulation. The stipulation could mean that some way could be devised where Dominik escapes the cage and Rollins loses but never gets pinned. But will it happen?
Street Profits vs Cesaro & Shinsuke Nakamura – Champions vs Champions Match
With the tag team division on both SmackDown and RAW in taters, the tag team champions do not have anything else to do than fight each other. The buildup over the last week has been fun and the same can be expected of the match.