RAW Preview- 11 March 2019: Bautista-Hunter Showdown, IC Title Match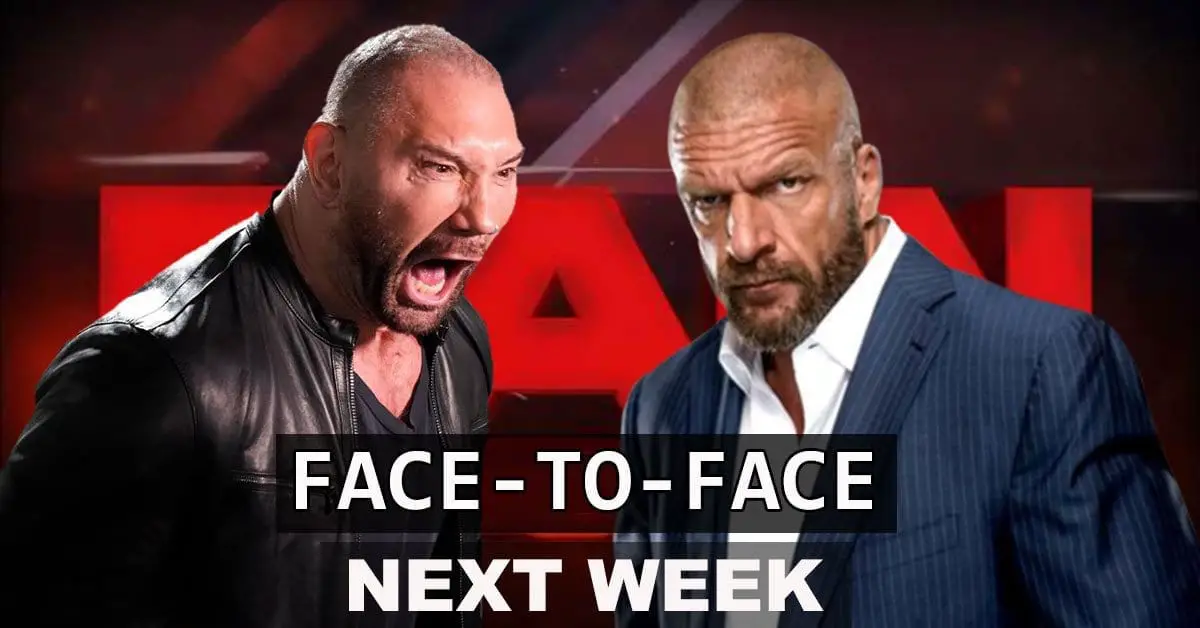 This week's Monday Night RAW will be live from PPG Paints Arena, Pittsburgh, Philadelphia and will deal with fall outs from last night's Fastlane event while also moving towards WrestleMania. Here are the segments that are advertised.
What will happen when Triple H comes face-to-face with Bautista?
After skipping RAW last week, Bautista is reportedly in Pittsburgh already to go 'face-to-face' with Triple H. Bautista wants a match against Triple H at WrestleMania before going into retirement but the way he has approached for his request has not gone well with Hunter who has asked him to come to RAW and demand what he wants.
Will chaos reign now that Becky has been added to Raw Women's Title Match at WrestleMania?
Chaos is definitely the right word to describe the RAW Women's Title storyline for WrestleMania. What should have been a simple story of Becky triumphing over the strongest opponent possible has gone wayward due to too many personal angles being involved. How the superstars involved have broken the kayfabe over the internet is a different matter altogether. But will the story come back on track in these last few weeks before WrestleMania?
Who will stop Nia Jax & Tamina on The Road to WrestleMania?
Last night, Beth Pheonix stood up to Nia and Tamina against their heinous attack on Sasha and Bayley only to be demolished herself along with her 'Diva of the Dooms' partner Natalya. But are we heading towards a match between those two team or will they be involved in the Women's Tag Team Championship picture remains to be seen.
Where will Reigns, Rollins and Ambrose go after The Shield's last ride?
Last night's match for Shield was billed as the last time all three of them would work in a match together. Will their hasty reunion be followed with a hasty split again and how will Reigns and Ambrose find themselves on the WrestleMania card are the pertinent questions. And will their challengers remain quite after the thumping defeat? And finally, will Brock Lesnar make an appearance on the show? A lot remains to be answered.
Who will emerge victorious in Intercontinental Title showdown?
Finn Balor will need to defend the title against the Almighty Bobby Lashley. Until now, Balor has prevailed against Lashley with other stars getting involved but will he be able to counter Lashley in a one on one match. He surely has the game for it as he showed at Royal Rumble against Brock Lesner.
What more to expect?
PPV Preview Chronology