RAW Preview- 1 April 2019: WrestleMania Go Home Show
RAW will be aired from the Capitol One Arena from the Capital City, Washington on the Fool's day. With just 6 days before WrestleMania, it will only be about the build-up for the show of the shows and nothing else. Here is the full-fledged preview from WWE with our description.
Can WrestleMania's main-event Superstars coexist against The Riott Squad?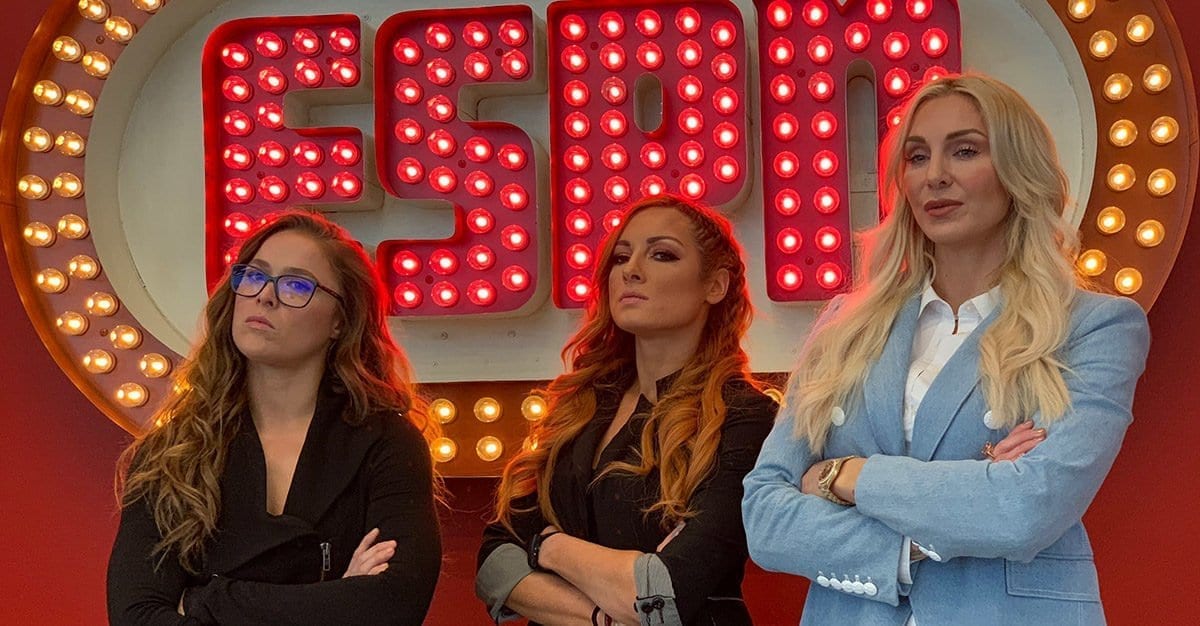 The 6 Women Tag Team match with the Riott Squad on one side and all three women from the main event of WrestleMania at the other. While there is also the added stipulation that if Rousey, Lynch or Flair betray either of their teammates, they will be removed from the Raw Women's Title match at WrestleMania. Is this a sign that one of the women will be nicked off the title match? It surely can not be ruled out after the twist of Charlotte becoming the SD Women's champion last week. The scenario could be that Charlotte tried to be a bit smart and avoided from being tagged, which could lead to her being removed from the match. Any of Ronda(who is the RAW Women's Champ) and Becky being removed does not go well.
Brock Lesnar comes to Raw to extinguish Seth Rollins' fire
It's WrestleMania week and we will get the customary lazy appearance from Brock Lesnar as he will bring his the Universal title to RAW. Obviously, he will not be speaking anything as Paul Heyman is tasked with that. He will not work any match as he only performs at PPV events. The only thing he will be doing at best is to get into a brawl with Seth Rollins with possibly Roman Reigns and Drew McIntyre also getting involved.
Kurt Angle battles Rey Mysterio in his final Raw match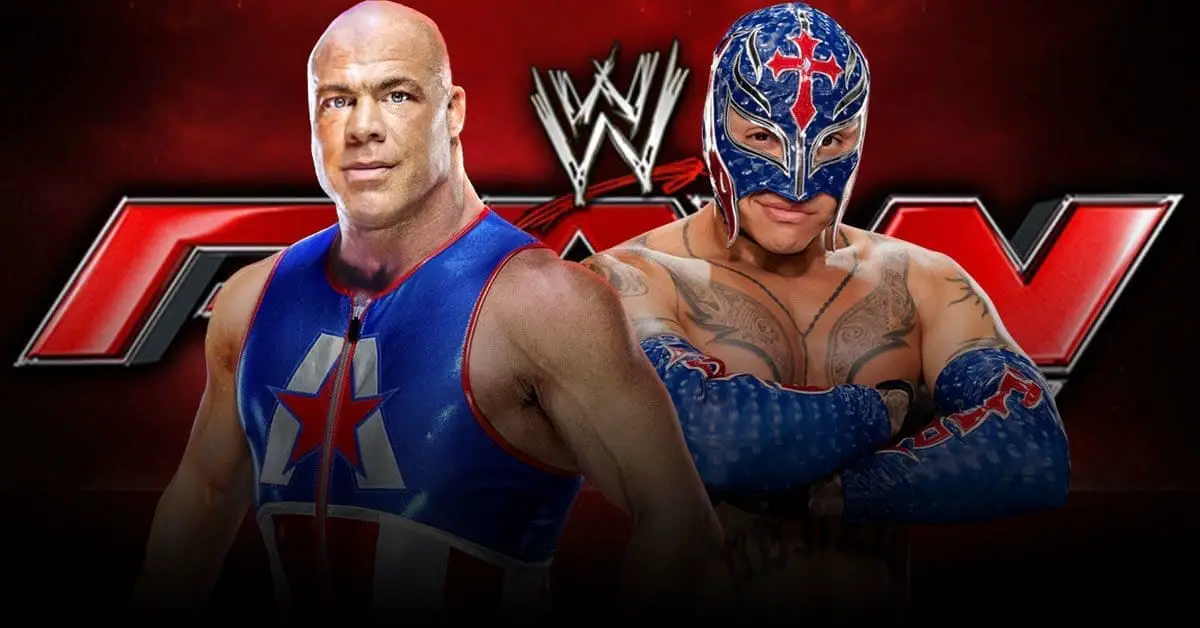 Rey Mysterio and Washington are the final stop in Kurt Angle's Farewell tour before he face Baron Corbin in his last match at WrestleMania. His match against Styles was ruined last week. I hope this one would not. Even if that means Angle losing quickly.
Who will join the Andre the Giant Memorial Battle Royal?
In what is turning out to be what Vince McMahon calls "the attraction match", Braun Strowman will be joined by SNL hosts and WrestleMania special correspondents Colin Jost and Michael Che in the sixth annual Andre the Giant Battle Royal. But obviously more people are set to join the Battle, who will be announced this week over both RAW and SmackDown.
Will Roman Reigns attain retribution against Drew McIntyre before WrestleMania?
Drew McIntyre has been at his devastating best in last three weeks as he has taken down all three members of the Shield one by one alone. Roman accepted the challenge for WrestleMania match last week. But he was again brutalized by McIntyre for the second time in the month. Will he be able to pose some answer to McIntyre this week and is there a possible stipulation to be added to their match.
The Revival vs Ricochet and Aleister Black – RAW Tag Team Championship
This will be the third time in the last 6 weeks that these two teams will face off in a tag team match apart from the triple threat Tag Team match at Fastlane. Both times, the NXT recruits have won the match but WWE put the title on them so early in the main roster run?
Sasha Banks, Bayley, Beth Pheonix and Natalya vs Nia Jax, Tamina, Billie Key and Peyton Royce – 8 Women Tag Team Match
Beth Pheonix will return to the ring first time after 2018 Women's Royal Rumble and the first time in singles or tag team match since October 2012. She will partner with Natalya, Sasha and Bayley to take on the other two heel teams from their WrestleMania match.
Batista to appear on RAW again
Batista is also set to return to RAW to hype his retirement match at WrestleMania against Triple H. He has appeared on RAW twice this year while once he joined through Vidoe Call and the other time an Instagram update from him was shown. Last time he came to RAW, he arrived with a security cover. Will we see the same or are he and Triple H set to brawl this week?
PPV Preview Chronology