WWE RAW Live Results & Updates- 21 September 2020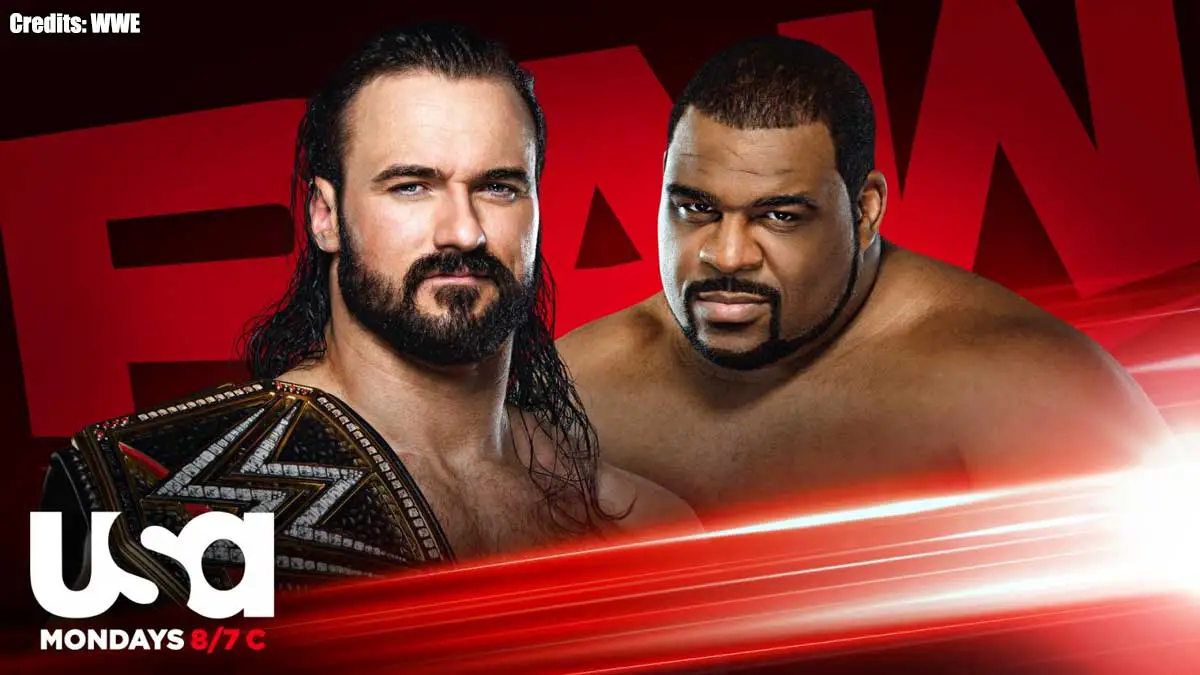 Welcome to ITN's Live Results & Updates blog for the WWE Monday Night RAW episode for tonight 21 September 2020(9/21/2020) featuring the #1 contender match for Clash of Champions 2020, Braun Strowman at RAW Underground, and Drew McIntyre vs Keith Lee rematch.
Location- Thunderdome with Amway Center, Orlando, FL, US
Start Time- 8 PM EST(22 September 12 AM GMT/5:30 AM IST)
RETRIBUTION Revealed!
WWE's then, now, and forever intro is glitching. Before RAW's intro, we suddenly cut to ringside where a few members of RETRIBUTION are invading once again. The commentary team mentions that RETRIBUTION now has contracts with WWE. 5 members are in the ring in masks. Mia Yim takes the mic and WWE management were mistaken if they thought they are safe just by handing out the contracts. Dominik Dijakovic also says a few words. He has face-paint all over his face. Dio Maddin and Mercedes Martinez are the other two members. The fifth one is not recognizable.
Hurt Business comes out and hits the ring. RETRIBUTION members leave the ring and MVP goes to taunt them. Suddenly, many more members of RETRIBUTION surround the ring. RETRIBUTION attacks to start a brawl and Hurt Business members are clearly outnumbered. Dijakovic and Maddin grab Lashley to hit him with double Chokeslam. We cut to break.
Seth Rollins & Murphy vs Dominik & Humberto Carrilo vs Andrade & Angel Garza – #1 Contenders for RAW Tag Team Championship
Murphy, Carrillo and Andrade start the match. Murphy and Andrade teamup to get better of Carrilo before start fighting between themselves. Andrade and Garza take turn to beatup Murphy. Carrillo comes back and takes down both Murphy and Andrade. Dominik gets the tag and clear them with a suicide dive.
Dominik and Garza go at it for a while before Dominik is sent to the ringside. Seth Rollins leaves the match in between after Murphy continues to get beaten up. Andrade hits the back elbow and Garza hits the wing clipper on Murphy to get the pin and the win.
Winner – Andrade & Angel Garza
Kevin Owens Show with Shane McMahon
Kevin Owens's Guest this week is Shane McMahon and Owens comes directly on point about promoting RAW Underground. Shane talks about Braun Strowman vs Dabba Kato and introduces Dabba Kato. As Dabba enters the ring, Owens say that why he called Shane on the show, because he knew Shane would bring Dabba with him. Owens fires a warning to Dabba that they will fight soon and slaps him.
Shane controls the situation before Owens calls out Braun Strowman. Strowman enters the ring and Shane separates Kato & Strowman. Aleister Black attacks Owens from behind and pulls him into the ring post between his legs.
Charly Caruso is with Drew McIntyre to talk about his jaw fracture and his friend Keith Lee. McIntyre says there is not point being in WWE if Keith Lee does not go after WWE title. And they will beat each other up and talk about it on drinks.
RETRIBUTION is attacking some wrestlers in the back- Titus O'Neil, Humberto Carrillo, etc. Dominik Dijakovic cuts a promo saying they are being put down by the judge, jury and executioners.
Drew McIntyre vs Keith Lee
Raw Results Chronology