WWE RAW 30 Sept 2019 – Matches Preview & Predictions
WWE RAW 30 Sept 2019 – Matches Preview & Predictions – Page 2
Sasha Banks vs Alexa Bliss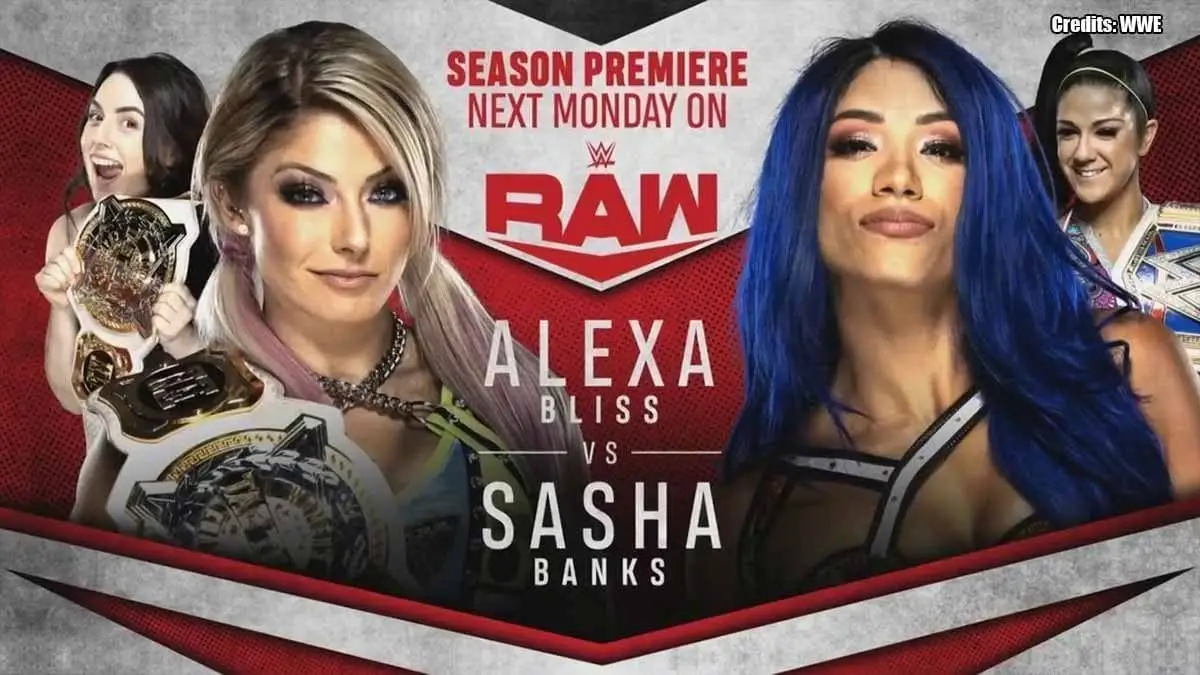 Preview- Sasha Banks is all over the Women's division right now. Along with Bayley, she is consistently appearing on both RAW and SmackDown for a few weeks now. On one hand, the duo is feuding with Becky Lynch and Charlotte Flair separately, they are also in a feud with WWE Women's Tag Team Champions Alexa Bliss and Nikki Cross. After Sasha has forced Cross to submit twice in two weeks, Bliss will now face Sasha this week in a singles match.
Prediction- Sasha Banks has not been pinned or forced to submit since her return in August. She will continue her run even if she would require a little help from Bayley for that.
Hulk Hogan and Ric Flair to appear on Miz TV
Preview- Miz is ridding her high after the birth of his second daughter 10 days ago. But that is not the only good thing happening with him right now. He will also have the honor to host two former WWE stars in Hulk Hogan and Ric Flair. What the segment is going to be about? I have an idea for that.
Prediction- WWE recently confirmed the date for WWE Crown Jewel 2019 event and guess who are they advertising to appear on the show? Hulk Hogan and Ric Flair. This segment is going to be about promotions of their Saudi show.
AJ Styles vs Cedric Alexander – United States Championship
Preview- AJ Styles, the leader of the OC, the unstoppable heel champ will once again face off against Cedric Alexander to defend his title. After a quiet start in the main roster, Alexander's fate has turned around after Paul Heyman got involved with the booking for RAW. His involvement in the US title scene will only benefit him if WWE could avoid the beating he received at Clash of Champions.
Prediction- On one hand, taking the belt away from Styles will be a big blow to him. But WWE might do it for him to get involved in the Universal title scene. And the title change will also serve Cedric Alexander well. Alexander will take the title in the only title change of the evening.