NXT Referee Jessika Carr Heading to SmackDown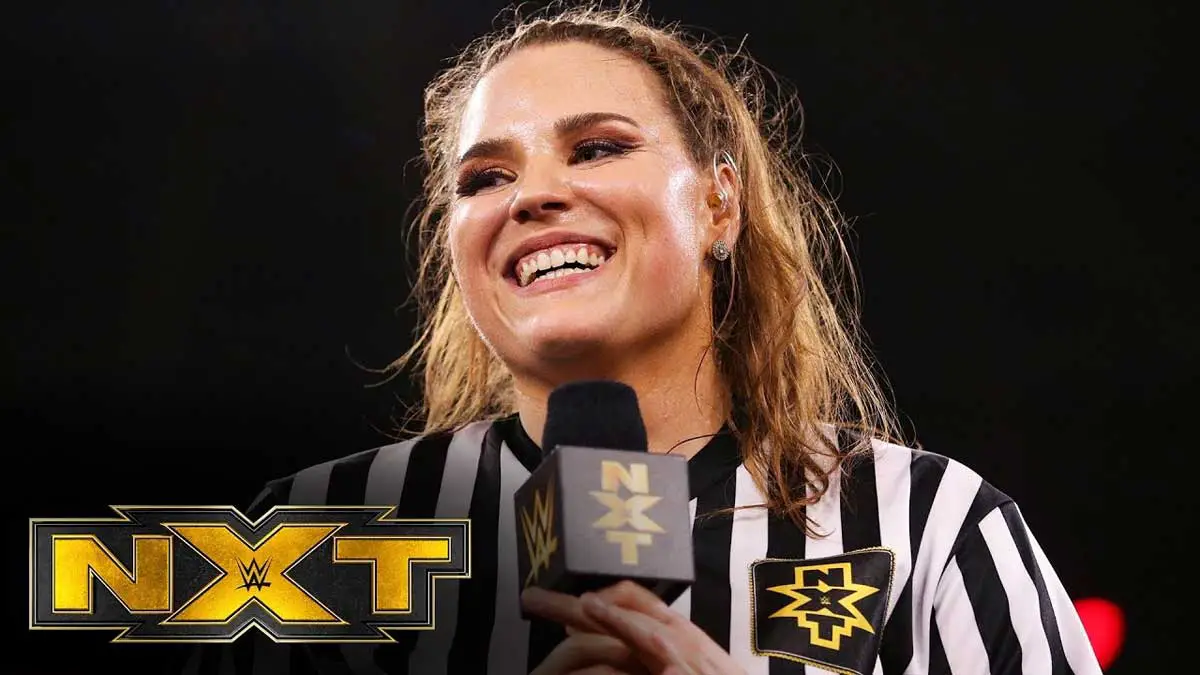 WWE's first-ever female official, Jessika Carr has had her final night on the NXT this week and will start working on SmackDown starting this Friday.
After the main event of the show, where Tommaso Ciampa was defeated by Finn Balor, he took the microphone to reveal to the Full Sail crowd that Jess was leaving WWE NXT after tonight. Ciampa started a "Thank you Jess" chant and revealed that she is making the lateral move to SmackDown.
The other NXT officials also came down to ringside and Triple H also followed them to give Jess a microphone. Ciampa praised her for breaking the barriers, being a pioneer and a fantastic referee, on top of being a gem of a person. Ciampa invited Carr to the ring for a proper farewell and gave her the microphone.
Carr then gave a short farewell speech where she said that at the start of her journey, she never thought she will be the first-ever WWE Female referee. She recounted her journey from day one when she was called the worst ever referee and thanked her fellow staff members for their support. WWE posted the video of this segment on their Youtube and other social media channels.
Not only is Jessika Carr the first-ever women's referee in WWE but she is also the first women referee in the main event matches. She has appeared in several main event matches for NXT including the one last night between Tomasso Ciampa and Finn Balor.
On AEW's side, Audrey Edwards is making the same strides as the only female referee in the company. On 16 October 2019 episode of AEW Dynamite and WWE NXT, both Edwards and Carr were refereeing in the main event matches for their respective shows, making it the first such moment.