NXT Live Results & Updates- 6 November 2019
Welcome to ITN's Live Results and Updates Blog for the NXT episode of 6 November 2019 (11/6/2019).
Date- 6 November 2019
Location- Full Sail University, Winter Park, Florida
Time- 8 PM EST(7 November 2019 1 AM GMT/6:30 AM IST)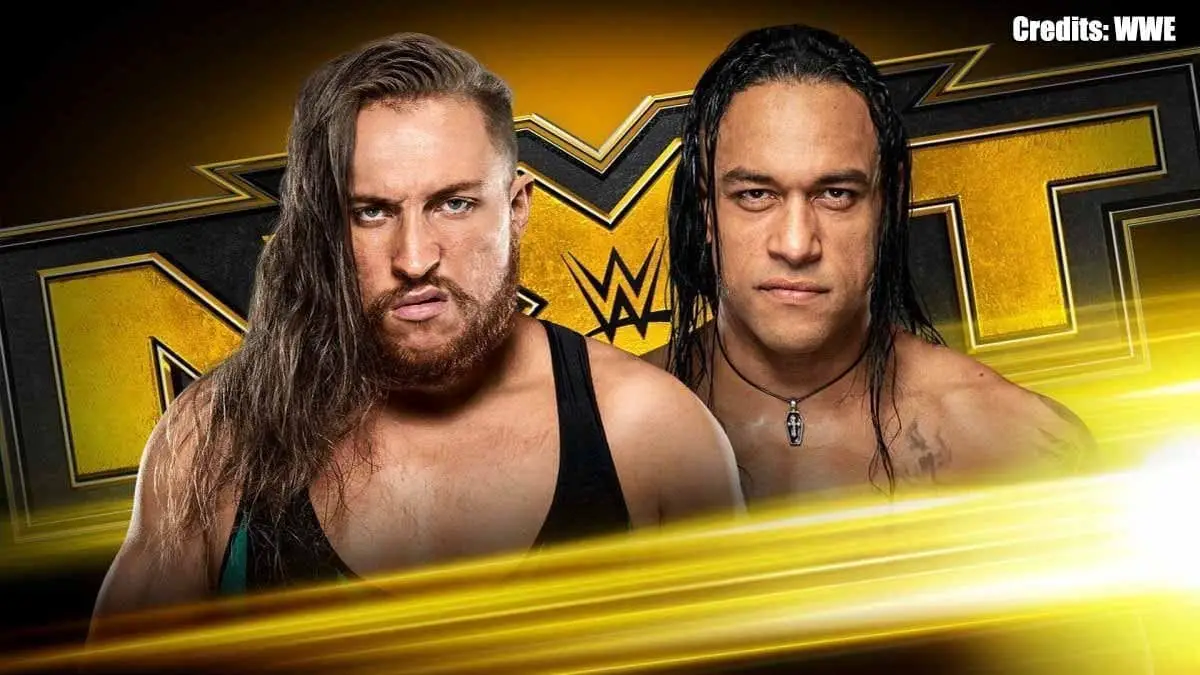 If not before, NXT definitely has everyone's attention now. If they take lead in the ratings this week, it should not come as a surprise. But they are also up against a PPV go-home AEW Dynamite show. Let's see what they will put up for us.
The OC is on NXT!!
AJ Styles, Karl Anderson and Luke Gallows have invaded NXT and attacked the Undisputed ERA. AJ cuts a promo and is interrupted by Tommaso Ciampa. The chants for "Daddy's Home!" as Ciampa cuts his promo. HE threatens the OC and AJ retorts that 3 of them are worried for him alone. Keith Lee and Matt Riddle come out to join Ciampa at the stage. Ciampa says they were prepared to face The Undisputed Era at WarGames, but tonight The OC should go put their gear on and go to war. Fans chant "NXT!" again. AJ accepts the challenge and the main event is on as the crowd pops and the two sides stare each other down.
Pete Dunne vs Damien Priest
The match starts with some fast back-and-forth action and into the commercial break. Priest rolls outside after a roll-up attempt by Dunne. Priest nails Pete with a falcon arrow, and goes for the pin, but only gets a 2-count. German suplex by Dunne, followed by a kick to the head, and Priest heads to the outside. Dunne decides to just flip onto him from the top rope. He hits a powerbomb and gets a close fall. Dunne stomps on both of Priest's hands from the top. Priest counters and kicks Dunne in the head in response. Dunne out of the ring, Priest runs, springs off the second rope, backflips over the top and lands right on Dunne.
Priest grabs Dunne from the top turnbuckle and nails him with a Scott Hall-style crucifix bomb. Priest pretends to shoot an arrow at Dunne, but Dunne grabs his hands and bends the fingers back. Dunne pushes Damien into the corner, right on top of the ref. The ref can't see the action, so Dunne – like Priest did last week – kicks Priest right in the groin. He grabs Priest's arms and snaps his finger before an armbar. Damina Priest gives up quickly.
Winner- Pete Dunne
Killian Dain rushes the ring to attack Dunne! Backs him into a corner and pounds away. Priest pulls Dain out of the way so he can get his own strikes in but Dain is having none of it and headbutts him out of the ring. Dain with a Vader Bomb on Dunne. Dain leaves the ring. Priest attacks Dain outside the ring and Daine tosses him into the ring steps and then hits him with a senton into the stairs.
Dakota Kai is with Cathy Kelly who is asking her about tonight's main event with Shayna Baszler. Kai says she is not intimidated by Baszler and she is going to prove why she deserves to be on Rhea Ripley's WarGames team. Kai goes on and says she's going to kick Baszler's face in.
Taynara vs Santana Garrett
Santana Garrett is making her debut. The announcers say the female competitors are trying to impress Rhea Ripley and Shayna Baszler for the final WarGames spots. After early pin attempts, Taynara grounds Garrett by her arm. Garrett gets up and takes Taynara down a few times. Garrett with a Russian leg sweep and a 2 count. Taynara comes back with an overhead belly-to-belly throw and a huge running knee to the face. Taynara talks some trash and kicks Garrett a few times while holding her down by her arm.
Garrett fights back and Taynara counters with another big knee. Taynara with some judo throws and her Ipponzei. Garrett counters with a jawbreaker and starts to mount momentum. She hits the cartwheel handspring back elbow into the corner. Garrett with more strikes and gets two-count. Garrett with a handspring moonsault but Taynara moves and stays in it. Taynara goes on and hits a kick to the face for the pin to win.
Winner- Taynara