WWE NXT Live Results & Updates- 18 December 2019
Welcome to ITN's Live Results and Updates Blog for the WWE NXT episode of 18 December 2019.
Date- 18 December 2019
Location- Full Sail Live, Winter Park, FL, US
Time- 8 PM EST(19 December 2019 1 AM GMT/6:30 AM IST)
Quick Results
Adam Cole defeated Finn Balor to retain NXT Championship
Damien Priest defeated Killian Dain
Cameroon Grimes defeated Kushida
Io Shirai defeated Santana Garrett
Pete Dunne defeated Travis Banks
Rhea Ripley defeated Shayna Baszler to become the new NXT Women's Champion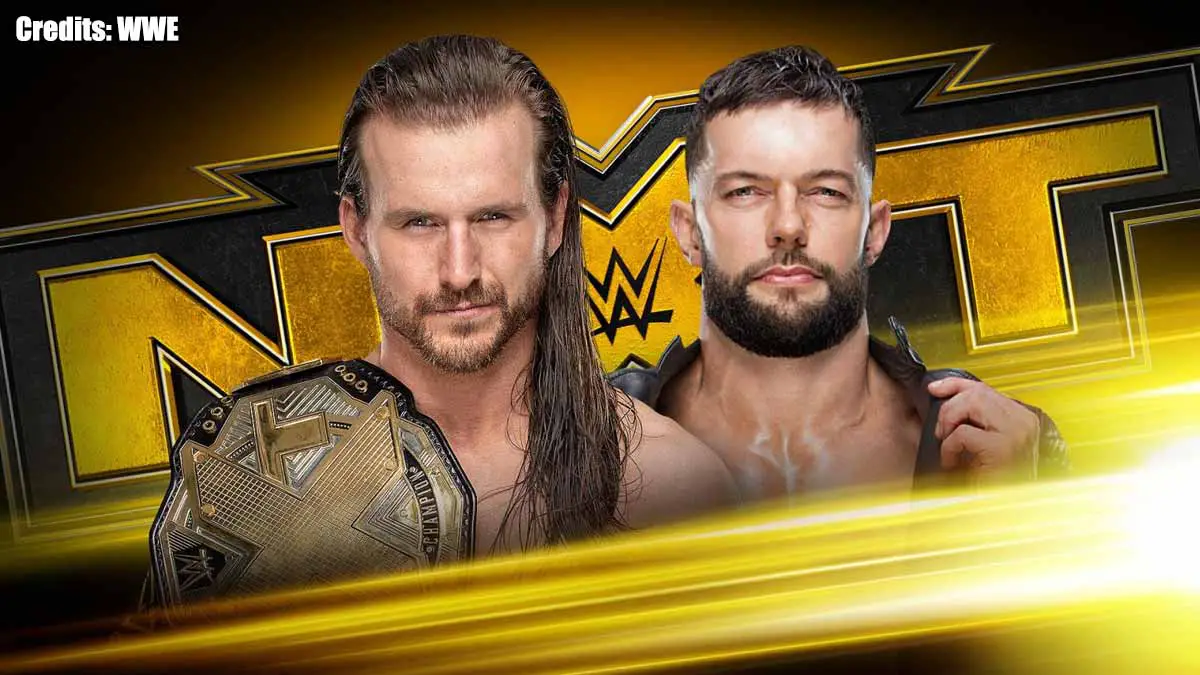 The final episode of NXT for the year will feature both the main titles on the line. Adam Cole is facing Finn Balor in a juicy clash for the NXT Championship while Rhea Ripley is getting her shot at Shayna Baszler and NXT Women's Championship. There will be a lot more of matches as WWE would also showcase NXT UK stars before NXT UK TakeOver: Blackpool and NXT World Collide.
The show opens with a recap for both feuds for NXT & Women's Championship. Finn Balor makes his way to the ring first, followed by Adam Cole. The introductions are done and we are ready now.
Adam Cole vs Finn Balor- NXT Championship
Lock up and Balor takes down Cole after a waistlock. They trade locks now and Balor ends up taking Cole in a headlock. Cole avoids a stomp but Balor once again gets him in a headlock. Cole goes for the sunset flip but Balor hits a basement dropkick and quickly covers for two-count. Balor slams the champ in the corner and hits a few chops before a basement dropkick and another two-count.
It's all Balor until this point as he stomps on Cole now. Cole moves out to the floor for a breather. Basement dropkick drives Cole into the barricade but Cole hits a superkick on the knee while Balor was charging on the apron. Cole slams his face on the apron before taking him back inside. Snap suplex gets him a two-count. Cole stomps in the corner and the referee stops him. Knee in the back and Cole gets Balor under a headlock. Balor stands up but Cole shows his power to put him in a headlock again.
Balor hits a headbutt but Cole hits a dropkick on the knee to maintain control. Cole with another submission move which is broken when Balor tries to get the pin. Balor starts a comeback with a few strikes after running the ropes. He hits a flying clothesline for two-count. Irish whips in the corner and chops from Balor before Cole hits a backstabber from out of nowhere.
Cole hits an enziguiri, Balor with the swing blade and Cole hits a superkick to get the near fall. Both block each other's suplex band start trading strikes. A ripcord knee and another kick from Cole but Balor hits him with the Pele kick to get a near fall. Balor counters Panama sunrise into DDT position but Cole has the last say with an Ushi-Garoshi for another near fall.
Balor with a double foot stomp and a dropkick. But he is struggling to get onto the top and Cole uses the ropes to slam him down. Balor is on the floor when Cole tries to hit the Panama Sunrise. Balor converts it into a backdrop and hits a running dropkick on the barricade. He quickly takes Cole back to the ring and jumps for the coupe de grace. Cole moves away and hits the last shot for a near fall. Cole takes down his knee pad goes for another last shot when Balor turns him inside out with a clothesline.
Both men are down. Balor hits stomp and a dropkick. He gets to the top and hits the coupe de grace. Balor grabs Cole for 1916 DDT when Johnny Gargano makes his way to the ramp and Balor is distracted. Cole hits the nutcracker low blow and follows with the last shot for the pin and the win.
Winner- Adam Cole
After the match, Gargano slowly walks down the ramp as Cole exits the ring. Gargano brings a steel chair into the ring start unloading with chair shots. Balor moves out of the ring but the chair shots continue. Balor finally retreats through the crowd. Gargano touches the steel ramp, where Balor hits him with 1916 DDT when he turned heel several weeks back before leaving.