NJPW G1 CLIMAX 32(2022) Results, Schedule, Card, Points Table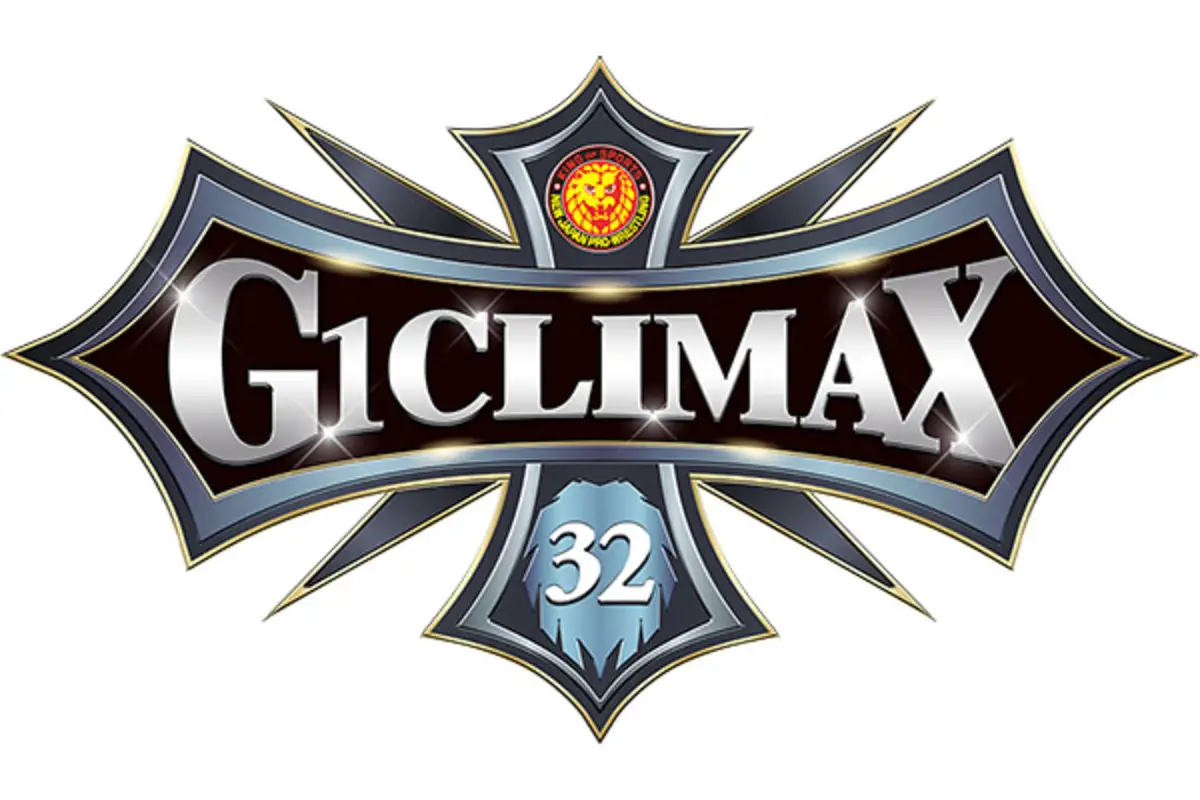 G1 Climax 32 is NJPW's premier singles tournament for the year 2022. This will be 32nd edition of G1(Grade One) Climax tournament and will feature 28 of the top wrestlers in NJPW. The league-style tournament will have 7 wrestlers divided into four blocks and the winner of each block will face off in semifinal matches. The winners of semifinal will then head to the final for a shot at IWGP World Heavyweight Championship.
Check below for the complete schedule of G1 Climax 32(2022) tournament with results, points table and standings.
How To Watch
G1 Climax tournament will air on NJPW's own NJPW World streaming service. The users can access the complete tournament via a monthly subscription. The shows will be available both in Japanese and English Commentary.
Points Table/Standings
Block A
| No | Wrestler | Match(es) | Win(s) | Loss(es) | Draw(s) | Points |
| --- | --- | --- | --- | --- | --- | --- |
| 1 | Kazuchika Okada | 6 | 5 | 1 | 0 | 10 |
| 2 | Jonah | 6 | 4 | 2 | 0 | 8 |
| 3 | Lance Archer | 6 | 3 | 3 | 0 | 6 |
| 4 | Jeff Cobb | 6 | 3 | 3 | 0 | 6 |
| 5 | Tom Lawlor | 6 | 3 | 3 | 0 | 6 |
| 6 | Bad Luck Fale | 6 | 2 | 4 | 0 | 4 |
| 7 | Toru Yano | 6 | 1 | 5 | 0 | 2 |
Block B
| No | Wrestler | Match(es) | Win(s) | Loss(es) | Draw(s) | Points |
| --- | --- | --- | --- | --- | --- | --- |
| 1 | Tama Tonga | 6 | 5 | 1 | 0 | 10 |
| 2 | Jay White | 6 | 5 | 1 | 0 | 10 |
| 3 | Sanada | 6 | 3 | 3 | 0 | 6 |
| 4 | Taichi | 6 | 2 | 4 | 0 | 4 |
| 5 | Chase Owens | 6 | 2 | 4 | 0 | 4 |
| 6 | Great-O-Khan | 6 | 2 | 4 | 0 | 4 |
| 7 | Tomohiro Ishii | 6 | 2 | 4 | 0 | 4 |
Block C
| No | Wrestler | Match(es) | Win(s) | Loss(es) | Draw(s) | Points |
| --- | --- | --- | --- | --- | --- | --- |
| 1 | Zack Sabre Jr. | 6 | 4 | 2 | 0 | 8 |
| 2 | Tetsuya Naito | 6 | 4 | 2 | 0 | 8 |
| 3 | Hirooki Goto | 6 | 3 | 3 | 0 | 6 |
| 4 | KENTA | 6 | 3 | 3 | 0 | 6 |
| 5 | Hiroshi Tanahashi | 6 | 3 | 3 | 0 | 6 |
| 6 | EVIL | 6 | 3 | 3 | 0 | 6 |
| 7 | Aaron Henare | 6 | 1 | 5 | 0 | 2 |
Block D
| No | Wrestler | Match(es) | Win(s) | Loss(es) | Draw(s) | Points |
| --- | --- | --- | --- | --- | --- | --- |
| 1 | Will Ospreay | 6 | 4 | 2 | 0 | 8 |
| 2 | Shingo Takagi | 6 | 3 | 3 | 0 | 6 |
| 3 | David Finlay | 6 | 3 | 2 | 0 | 6 |
| 4 | Yoshi-Hashi | 6 | 3 | 2 | 0 | 6 |
| 5 | Yujiro Takahashi | 6 | 3 | 3 | 0 | 6 |
| 6 | El Phantasmo | 6 | 3 | 3 | 0 | 6 |
| 7 | Juice Robinson | 6 | 2 | 4 | 0 | 4 |
Results & Card
Night 1 – July 16, 2022 – Hokkaido
Location – Hokkaido Prefectural Sports Center Hokkai Kitayell, Hokkaido, Japan
Start Time – 4 AM EST/5 PM JST
Tom Lawlor defeated Kosei Fujita
Bad Dude Tito & JONAH defeated Ryohei Oiwa & Toru Yano – Tag Team Match
House of Torture(SHO, Yujiro Takahashi & EVIL) defeated Jado, David Finlay & Tama Tonga – 6 Man Tag Team Match
Bullet Club(Chase Owens, Bad Luck Fale, Juice Robinson & KENTA) defeated Suzuki-Gun(TAKA Michinoku, Taichi, Zack Sabre Jr. & Lance Archer) – 8 Man Tag Team Match
Chaos(YOSHI-HASHI, Tomohiro Ishii & Hirooki Goto) defeated Los Ingobernables de Japon(BUSHI & Shingo Takagi & Tetsuya Naito) – 6 Man Tag Team Match
Aaron Henare defeated Hiroshi Tanahashi – Block C
Will Ospreay defeated El Phantasmo – Block D
Jay White defeated SANADA – Block B
Kazuchika Okada defeated Jeff Cobb – Block A
Night 2 – July 17, 2022 – Hokkaido
Location – Hokkaido Prefectural Sports Center Hokkai Kitayell, Hokkaido, Japan
Start Time – 1 AM EST/2 PM JST
David Finlay & YOSHI-HASHI defeated Royce Isaacs & Tom Lawlor – Tag Team Match
El Phantasmo & Bad Luck Fale defeated TAKA Michinoku & Lance Archer – Tag Team Match
Aaron Henare & Great-O-Khan & Jeff Cobb & Will Ospreay defeated Dick Togo & SHO & Yujiro Takahashi & EVIL – 8 Man Tag Team Match
Chase Owens & Jay White defeated Jado & Tama Tonga – Tag Team Match
Hirooki Goto & Hiroshi Tanahashi & Kazuchika Okada defeated BUSHI & SANADA & Tetsuya Naito – 6 Man Tag Team Match
Taichi defeated Tomohiro Ishii – Block B
Toru Yano defeated JONAH – A Block
Zack Sabre Jr defeated KENTA – Block C
Juice Robinson defeated Shingo Takagi – Block D
Night 3 – July 20, 2022 – Sendai
Location – Xebio Arena Sendai,Japan
Start Time – 5:30 AM EST/6:30 PM JST
Bad Dude Tito & JONAH defeated Royce Isaacs & Tom Lawlor – Tag Team Match
Aaron Henare & Great-O-Khan & Jeff Cobb & Will Ospreay defeated Dick Togo & SHO & El Phantasmo & EVIL – 8 Man Tag Team Match
YOSHI-HASHI & Kazuchika Okada defeated Ryohei Oiwa & Toru Yano – Tag Team Match
Juice Robinson & KENTA & Jay White defeated Kosei Fujita & Tomohiro Ishii & Hiroshi Tanahashi – 6 Man Tag Team Match
BUSHI & SANADA & Shingo Takagi defeated TAKA Michinoku & Taichi & Zack Sabre Jr. – 6 Man Tag Team Match
Yujiro Takahashi defeated David Finlay – Block D
Tama Tonga defeated Chase Owens – Block B
Bad Luck Fale defeated Lance Archer – Block A
Hirooki Goto defeated Tetsuya Naito – Block C
Night 4 – July 23, 2022 – Tokyo
Location – Ota City General Gymnasium, Tokyo, Japan
Start Time – 5:30 AM EST/6:30 PM JST
EL Phantasmo, Juice Robinson & Kenta defeated Ryohei Oiwa, David Finaly & Hirooki Goto – 6-Person Tag Team Match
Royce Isaacs & Tom Lawlor defeated Bad Dude Tito & JONAH – Tag Team Match
Yujiro Takahashi, Chase Owens & Bad Luck Fale defeated Taka Michinoku, Taichi & Lance Archer – 6-Person Tag Team Match
Great-O-Khan, Jeff Cobb & Will Ospreay defeated Dick Togo, SHO & EVIL – 6-Person Tag Team Match
Bushi, SANADA & Tetsuya Naito defeated Jado, Tama Tonga & Hiroshi Tanahashi – Tag Team Match
Zack Sabre Jr defeated Aaron Henare – Block C
Shingo Takagi defeated YOSHI-HASHI – Block D
Kazuchika Okada defeated Toru Yano – Block A
Jay White defeated Tomohiro Ishii – Block B
Night 5 – July 24, 2022 – Tokyo
Location – Ota City General Gymnasium, Tokyo, Japan
Start Time – 2 AM EST/3 PM JST
Chaos(Hirooki Goto, Toru Yano & YOSHI-HASHI) defeated House of Torture(Dick Togo, EVIL & SHO) – 6-Person Man Tag Team Match
Bullet Club(Chase Owens & KENTA) defeated Team Filthy(Royce Isaacs & Tom Lawlor) – Tag Team Match
TMDK(Bad Dude Tito & JONAH) defeated Los Ingobernables de Japon(BUSHI & Shingo Takagi) – Tag Team Match
United Empire(Aaron Henare, Great-O-Khan & Will Ospreay) defeated Suzuki-Gun(Lance Archer, TAKA Michinoku & Zack Sabre Jr). – 6-Person Man Tag Team Match
David Finlay, Kazuchika Okada & Tama Tonga defeated Bullet Club(Gedo, Jay White & Juice Robinson) – 6-Person Man Tag Team Match
El Phantasmo defeated Yujiro Takahashi – Block D
SANADA defeated Taichi – Block B
Jeff Cobb defeated Bad Luck Fale – Block A
Hiroshi Tanahashi defeated Tetsuya Naito – Block C
Night 6 – July 26, 2022 – Tokyo
Location – Korakuen Hall, Tokyo, Japan
Start Time – 5:30 AM EST/6:30 PM JST
SHO & Yujiro Takahashi defeated Kosei Fujita & Yuto Nakashima – Tag Team match
Tomohiro Ishii & Toru Yano defeated Bad Dude Tito & JONAH – Tag Team Match
Aaron Henare, Jeff Cobb & Will Ospreay defeated Hirooki Goto, Jado & Tama Tonga – 6- Person Tag Team Match
Kazuchika Okada & YOSHI-HASHI & Hiroshi Tanahashi defeated Taichi, TAKA Michinoku & Zack Sabre Jr. – 6- Person Tag Team Match
BUSHI, SANADA, Shingo Takagi & Tetsuya Naito defeated Bad Luck Fale, El Phantasmo, Gedo & Jay White – 8-Person Tag Team Match
Chase Owens defeated Great-O-Khan – Block B
EVIL defeated KENTA – Block C
Lance Archer defeated Tom Lawlor – Block A
David Finlay defeated Juice Robinson – Block D
Night 7 – July 27, 2021 – Tokyo
Location – Korakuen Hall, Tokyo, Japan
Start Time – 5:30 AM EST/6:30 PM JST
EVIL & SHO defeated Hiroshi Tanahashi & Yuto Nakashima – Tag Team Match
El Phantasmo & KENTA defeated Royce Isaacs & Tom Lawlor – Tag Team Match
Great-O-Khan & Jeff Cobb defeated Bad Dude Tito & JONAH- Tag Team Match
Chase Owens, Gedo, Jay White & Juice Robinson defeated Kazuchika Okada & YOSHI-HASHI& David Finlay & Kosei Fujita – 8-Person Tag Team Match
BUSHI, SANADA, Shingo Takagi & Tetsuya Naito defeated Lance Archer, Taichi, TAKA Michinoku & Zack Sabre Jr. – 8-Person Tag Team Match
Will Ospreay defeated Yujiro Takahashi – Block D
Bad Luck Fale defeated Toru Yano – Block A
Hirooki Goto defeated Aaron Henare – Block C
Tomohiro Ishii defeated Tama Tonga – Block B
Night 8 – July 30, 2022 – Hokkaido
Location – Aichi Prefectural Gymnasium, Naka-ku Nagoya-shi, Aichi, Japan
Start Time – 4 AM EST/5 PM JST
SHO & Yujiro Takahashi def. Kosei Fujita & Ryohei Oiwa – Tag Team Match
El Phantasmo & KENTA def. Jado & Tama Tonga – Tag Team Match
Aaron Henare, Jeff Cobb & Will Ospreay def. Lance Archer, Taichi & TAKA Michinoku – 6-Perosn Tag Team Match
BUSHI & Tetsuya Naito def. Dick Togo & EVIL – Tag Team Macth
Hirooki Goto, Kazuchika Okada, Tomohiro Ishii, Toru Yano & YOSHI-HASHI def. Bad Luck Fale, Chase Owens, Gedo, Jay White & Juice Robinson – 10-Person Tag Team Match
David Finaly def. Shingo Takagi – Block D
JONAH def. Tom Lawlor – A Block
SANADA def. Great-O-Khan – Block B
Hiroshi Tanahashi def. Zack Sabre Jr. – Block C
Night 9 – July 31, 2022 – Aichi
Location – Aichi Prefectural Gymnasium, Naka-ku Nagoya-shi, Aichi, Japan
Start Time – 3 AM EST/4 PM JST
El Phantasmo, KENTA, SHO & Yujiro Takahashi def. Hirooki Goto & Tomohiro Ishii, Hiroshi Tanahashi & Ryohei Oiwa – 8-Person Tag Team
Bad Dude Tito & JONAH def. Royce Isaacs & Tom Lawlor – Tag Team Match
Aaron Henare, Great-O-Khan & Will Ospreay def. David Finlay, Jado & Tama Tonga – 6-Person Tag Team Match
BUSHI, SANADA & Shingo Takagi def. Taichi, TAKA Michinoku & Zack Sabre Jr. – 6-Person Tag Team Match
Jeff Cobb def. Lance Archer – Block A
YOSHI-HASHI def. Juice Robinson – Block D
Jay White def. Chase Owens – Block B
Kazuchika Okada def. Bad Luck Fale – Block A
Tetsuya Naito def. EVIL – Block C
Night 10 – August 02, 2022 – Shizuoka
Location – Hamamatsu Arena, Hamamatsu-shi, Shizuoka, Japan
Start Time – 5:30 AM EST/6:30 PM JST
United Empire(Aaron Henare & Jeff Cobb) def. Bad Dude Tito & JONAH – Tag Team Match
Bullet Club(Dick Togo, EVIL, SHO & Yujiro Takahashi) def. Suzuki-Gun(Lance Archer, Taichi, TAKA Michinoku & Zack Sabre Jr.) – 8-Person Tag Team Match
Bullet Club(Bad Luck Fale, Chase Owens & El Phantasmo) def. Los Ingobernables de Japon(BUSHI, Shingo Takagi & Tetsuya Naito) – 6-Person Tag Team Match
Chaos(Kazuchika Okada, YOSHI-HASHI & Hiroshi Tanahashi) def. Bullet Club(Gedo, Jay White & Juice Robinson) – 6-Person Tag Team Match
Great-O-Khan def. Tomohiro Ishii – Block B
Tom Lawlor def.Toru Yano – Block A
Tama Tonga def. SANADA – Block B
KENTA def. Hirooki Goto – Block C
David Finlay def. Will Ospreay – Block D
Night 11 – August 05, 2022 – Ehime
Location – Item Ehime, Matsuyama-shi, Ehime, Japan
Start Time – 6 AM EST/7 PM JST
Jado & Tama Tonga def. David Finlay & Kosei Fujita – Tag Team Match
Great-O-Khan & Will Ospreay def. Royce Isaacs & Tom Lawlor – Tag Team Match
BUSHI, SANADA & Shingo Takagi def. Lance Archer, TAKA Michinoku & Zack Sabre Jr. – 6-Person Tag Team Match
Hirooki Goto, Kazuchika Okada, Toru Yano, Tomohiro Ishii & YOSHI-HASHI def. El Phantasmo, Gedo, Bad Luck Fale Jay White & KENTA – 8-Person Tag Team Match
Yujiro Takahashi def. Juice Robinson – Block D
Taichi def. Chase Owens – Block B
Tetsuya Naito def. Aaron Henare – Block C
JONAH def. Jeff Cobb – Block A
Hiroshi Tanahashi def. EVIL – Block C
Night 12 – August 06, 2022 – Osaka
Location – OSAKA PREFECTURAL GYM, Naniwa-Ku Osaka-shi, Osaka, Japan
Start Time – 4 AM EST/5 PM JST
Chase Owens, EVIL, SHO & Yujiro Takahashi def. David Finlay, Ryohei Oiwa, Tama Tonga & Tomohiro Ishii – 8-Person Tag Team
Aaron Henare & Jeff Cobb def. Royce Isaacs & Tom Lawlor – Tag Team Match
Bad Luck Fale, Juice Robinson & KENTA def. BUSHI, SANADA & Tetsuya Naito – 6-Person Tag Team Match
Hiroshi Tanahashi & Kazuchika Okada def. Bad Dude Tito & JONAH – Tag Team Match
YOSHI-HASHI def. El Phantasmo – Block D
Lance Archer def. Toru Yano – Block A
Zack Sabre Jr. def. Hirooki Goto – Block C
Jay White def. Great-O-Khan – Block B
Shingo Takagi def. Will Ospreay – Block D
Night 13 – August 07, 2022 – Osaka
Location – OSAKA PREFECTURAL GYM, Naniwa-ku Osaka-shi, Osaka, Japan
Start Time – 1 AM EST/2 PM JST
Hirooki Goto, Toru Yano & YOSHI-HASHI defeated David Finlay, Hiroshi Tanahashi & Yuto Nakashuma – 6 Person Tag Team Match
Jado & Tama Tonga defeated SHO & Yujiro Takahashi – Tag team Match
BUSHI, SANADA, Shingo Takagi & Tetsuya Naito defeated Lance Archer, Taichi, TAKA Michinoku & Zack Sabre Jr.- 8 – Person Tag Team Match
Great-O-Khan, Jeff Cobb & Will Ospreay defeated Gedo, Jay White & KENTA- 6-Person Tag Team
EVIL defeated Aaron Henare- Block C
Tom Lawlor defeated Bad Luck Fale – Block A
Juice Robinson defeated El Phantasmo(via disqualification) – Block D
Chase Owens defeated Tomohiro Ishii- Block B
JONAH defeated Kazuchika Okada – Block A
Night 14 – August 09, 2022- Nishi-Ku
Location – Hiroshima Sun Plaza Hall, Nishi-ku, Japan
Start Time – 5:30 AM EST/6:30 PM JST
BUSHI & Shingo Takagi def. Kosei Fujita & Tomohiro Ishii – Tag Team Match
Royce Isaacs & Tom Lawlor def. TAKA Michinoku & Zack Sabre Jr. – Tag Team Match
Aaron Henare, Great-O-Khan, Jeff Cobb & Will Ospreay def. Dick Togo, El Phantasmo, EVIL & SHO – 8-Person Tag Team Match
Hirooki Goto, Kazuchika Okada & Hiroshi Tanahashi def. Bad Luck Fale, Gedo & Juice Robinson – 8-Person Tag Team Match
Yujiro Takahashi def. YOSHI-HASHI – D Block
SANADA def. Chase Owens – B Block
Tama Tonga def. Taichi – B Block
Lance Archer def. JONAH – A Block
Tetsuya Naito def. KENTA – C Block
Night 15 – August 10, 2022 – Nishi-Ku
Location – Hiroshima Sun Plaza Hall, Nishi-ku, Japan
Start Time – 5:30 AM EST/6:30 PM JST
Aaron Henare, Jeff Cobb & Will Ospreay def. Ryohei Oiwa, YOSHI-HASHI & Yuto Nakashima – 6 Person Tag Team Match
Tomohiro Ishii & Toru Yano def. Bad Dude Tito & JONAH – Tag Team Match
Lance Archer, Taichi & TAKA Michinoku def. Gedo Juice Robinson & KENTA – 6 Person Tag Team Match
Bad Luck Fale, Chase Owens, SHO & Yujiro Takahashi def. BUSHI, SANADA, Shingo Takagi & Tetsuya Naito – 8- Perosn Tag Team
El Phantasmo def. David Finlay – Block D
Tama Tonga def. Great-O-Khan – B Block
Zack Sabre Jr. def. EVIL – Block C
Kazuchika Okada def. Tom Lawlor – A Block
Hirooki Goto def. Hiroshi Tanahashi – Block C
Night 16 – August 13, 2022 – Machida-Shi
Location – Machida Gymnasium, Machida-shi, Tokyo
Start Time – 5:00 AM EST/6:00 PM JST
Bad Luck Fale, Chase Owens, El Phantasmo & Juice Robinson defeated David Finlay, Hiroshi Tanahashi, Jado & Tama Tonga – 8 Person Tag Team Match
Bad Dude Tito & JONAH defeated Royce Isaacs & Tom Lawlor – Tag Team Match
BUSHI, SANADA & Tetsuya Naito defeated Lance Archer, TAKA Michinoku & Zack Sabre Jr. – 6-Person tag Team Match
Hirooki Goto, Kazuchika Okada & Tomohiro Ishii defeated Dick Togo, EVIL & SHO – 6-Person tag Team Match
KENTA defeated Aaron Henare- Block C
Jeff Cobb defeated Toru Yano- Block A
Shingo Takagi defeated Yujiro Takahashi – Block D
Will Ospreay defeated YOSHI-HASHI – Block D
Jay White defeated Taichi – Block B
Night 17 – August 14, 2022 – Nagano
Location – White Ring, Nagano, Japan
Start Time – 2:00 AM EST/3:00 PM JST
Dick Togo, EVIL, SHO & Yujiro Takahashi defeated Hirooki Goto, Kosei Fujita, Ryohei Oiwa & Yuto Nakashima – 8-Person tag team Match
Aaron Henare & Will Ospreay defeated Bad Dude Tito & JONAH – Tag Team Match
Bad Luck Fale, Chase Owens, El Phantasmo & Juice Robinson defeated BUSHI, SANADA, Shingo Takagi & Tetsuya Naito – 8-Person Tag Team Match
CHAOS (Toru Yano, Tomohiro Ishii & Kazuchika Okada) defeated Suzuki-Gun (Zack Sabre Jr. – 6-Person Tag Team Match
Jado & Tama Tonga defeated Gedo & Jay White – Tag Team Match
YOSHI-HASHI defeated David Finlay – Block D
Great-O-Khan defeated Taichi- Block B
Tom Lawlor defeated Jeff Cobb – Block A
KENTA defeated Hiroshi Tanahashi- Block C
Night 18 – August 16, 2022 – Tokyo
Location – Nippon Budokan, Chiyoda-ku, Tokyo, Japan
Start Time – 5:00 AM EST/6:00 PM JST
Will Ospreay defeated Juice Robinson – Block D
El Phantasmo def.

Shingo Takagi – Block D

EVIL def. Hirooki Goto – Block C
Tetsuya Naito def. Zack Sabre Jr. – Block C
Tomohiro Ishii def. SANADA – Block B
Tama Tonga def. Jay White – Block B
JONAH def. Bad Luck Fale – Block A
Kazuchika Okada def. Lance Archer – Block A
Night 19 – August 17, 2022- Tokyo
Location – Nippon Budokan, Chiyoda-ku, Tokyo, Japan
Start Time – 5:00 AM EST/6:00 PM JST
CHAOS (YOH, YOSHI-HASHI, Hirooki Goto & Tomohiro Ishii) def. Suzuki-Gun (TAKA Michinoku, DOUKI, Yoshinobu Kanemaru & Lance Archer)
Dangerous Tekkers (Taichi & Zack Sabre Jr.) def. Team Filthy (Tom Lawlor & Royce Isaacs)
TMDK (Bad Dude Tito & JONAH) def. Great Bash Heel (Togi Makabe & Tomoaki Honma)
BULLET CLUB (Chase Owens, Bad Luck Fale & Juice Robinson) def. United Empire (Aaron Henare, Great-O-Khan & Jeff Cobb)
BULLET CLUB (El Phantasmo, KENTA, EVIL & Yujiro Takahashi) def. Los Ingobernables De Japon (Shingo Takagi, SANADA, Hiromu Takahashi & BUSHI)
KUSHIDA, David Finlay, Hiroshi Tanahashi & Toru Yano def. BULLET CLUB (Taiji Ishimori, Doc Gallows, Karl Anderson & Jay White)
Kazuchika Okada def. Tama Tonga – G1 Climax 32 Semifinal
Will Ospreay def. Tetsuya Naito – G1 Climax 32 Semifinal
Night 20 – August 18, 2022- Tokyo
Location – Nippon Budokan, Chiyoda-ku, Tokyo, Japan
Start Time – 5:00 AM EST/6:00 PM JST
CHAOS (YOH, YOSHI-HASHI, Hirooki Goto & Tomohiro Ishii) def. HOUSE OF TORTURE (EVIL, SHO, Yujiro Takahashi & Dick Togo)
TMDK (Bad Dude Tito & JONAH) def. Team Filthy (Tom Lawlor & Royce Isaacs)
United Empire (Aaron Henare, Jeff Cobb & Great-O-Khan) def. BULLET CLUB (Chase Owens, Bad Luck Fale & Juice Robinson)
Suzuki-Gun (Taichi, Zack Sabre Jr. & Lance Archer) def. Los Ingobernables De Japon (BUSHI, SANADA & Tetsuya Naito)
BULLET CLUB (El Phantasmo & KENTA) def. Los Ingobernables De Japon (Shingo Takagi & Hiromu Takahashi)
David Finlay & Hiroshi Tanahashi def. Good Brothers (Doc Gallows & Karl Anderson)
KUSHIDA & Tama Tonga def. BULLET CLUB (Jay White & Taiji Ishimori)
Kazuchika Okada def. Will Ospreay – G1 Climax 32 Final Match