The reason for the sudden influx of new producers at WWE!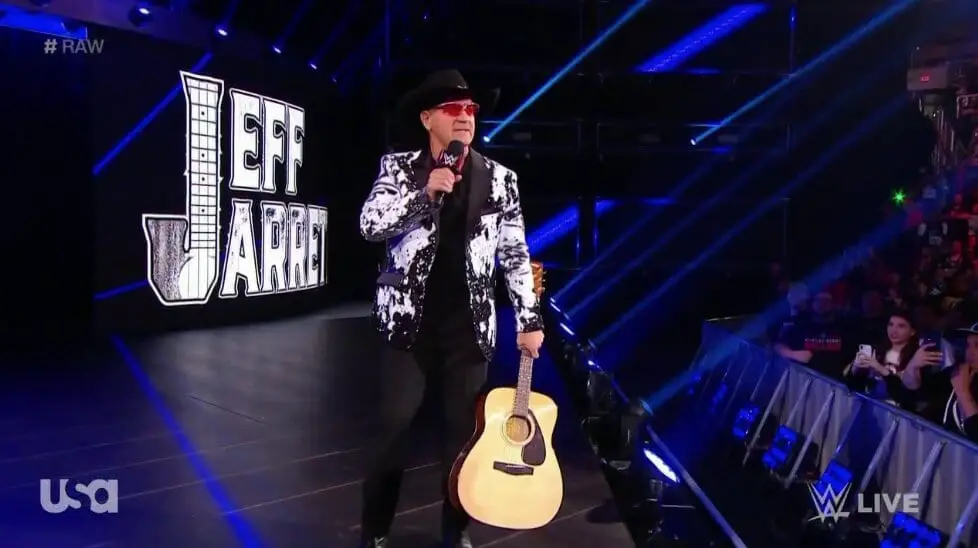 WWE Hall of Famer, Jeff Jarrett surprised everyone by appearing at the Royal Rumble and then he followed it up with an appearance on Monday Night RAW along with another Hall of Famer Road Dogg. Well, these appearances became possible since he has been signed as the backstage producer last month by WWE. The list of backstage producers that WWE recently signed also includes a few well-known names like "The Hurricane" Shane Helms, Ritesh Bhalla (Sonjay Dutt previously from Impact Wrestling) among others.
The reason for the sudden influx of backstage producers is that WWE wants to provide a fresh and new outlook and a different approach creatively going forward. While Jeff Jarrett has started a feud with Elias right away, Sonjay Dutt comes with high appreciation from the Impact wrestling circuit for his role as a producer. But according to the latest podcast on PWInsider Elite, Shane Helms is someone that WWE had really been wanting to bring in as a producer for a long time now. Mike Johnson from PWInsider mentioned about Helms that apart from knowing the business well, Helms offers more than just great suggestions about how to make matches work, but that he also exudes a rare morale-building character, which makes for a great environment to be around.
Regarding Shane Helms, Johnson said:
Another factor that might work here is that there are many stars in WWE now that have previously worked with TNA Impact wrestling like AJ Styles, Samoa Joe, Hardy Bros among others. But if you remember, Jeff Jarrett was at the forefront of the legal battle between Impact and Hardys over the broken Hardy gimmick rights. Helms' rift with Jeff Jarrett from their TNA Impact days is also well known. It will be interesting to see how they are able to maintain backstage harmony in the coming days.
The McMahon Family has announced in December last month that they will provide better shows to the fans and bringing in more members to the creative team backstage seems a step in the right direction if their ego doesn't clash end up hurting WWE instead. Also, if they listen to us and fire Brock Lesnar, WWE will be an even better place.