Special Match Announced For WWE Backstage! Royal Rumble Plan Changed?
A match for #30 entrant for women's Royal Rumble match will take place at WWE Backstage.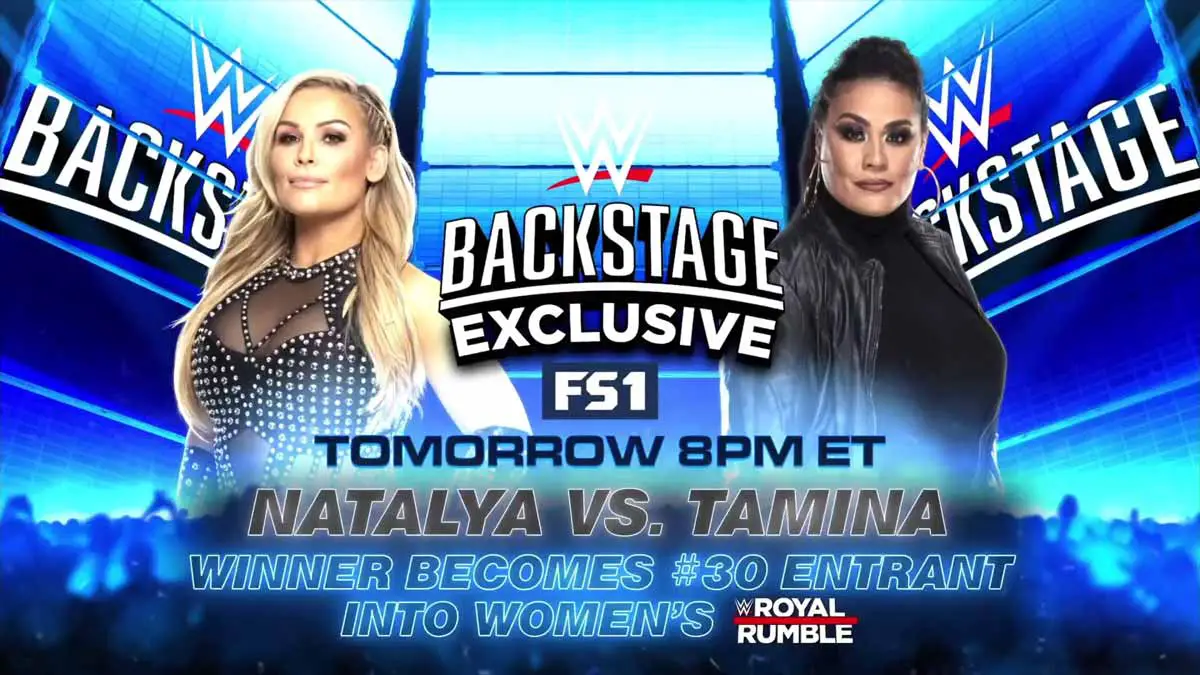 Natalya vs Tamina Snuka has been announced for Saturday's special edition of WWE Backstage on FS1. The winner of the match will earn the #30 spot in Sunday's Women's Royal Rumble Match.
The show will air 8 PM EST on FS1 and will get a replay at midnight as well as 5 PM ET on Sunday. WWE Hall of Famer Booker T, Paige and Renee Young(Paquette) will return as the hosts.
WWE previously announced that Backstage episode will reveal the #30 spot in the Men's Royal Rumble Match, and the reveal of the #1 and #2 spots for the Women's Rumble. However, that idea seemed to be nixed now.
The report on wwe.com says, "a matchup between Natalya and Tamina will take place, and the winner of the showdown will earn the No. 30 spot in the Royal Rumble Match. In addition, the show will announce the No. 1 and 2 entry in the Men's Royal Rumble Match."
There is no mention of earlier announced #30 for men and #1 and #2 for women's matches. Whether WWE changed their plans for Rumble or it was a case of wrong graphics going out on RAW, is not known yet.
Keep following this space for more info on Saturday's WWE Backstage special and Royal Rumble 2021 PPV.