MITB 2019: Rey Mysterio become US Champion but gets clobbered by Samoa Joe
Rey Mysterio has won his first United States Championship as he defeated Samoa Joe in a quick match at Money in the Bank 2019 show. Although, after the match, Samoa Joe demolished him as Rey's son Dominic looked on from the ringside.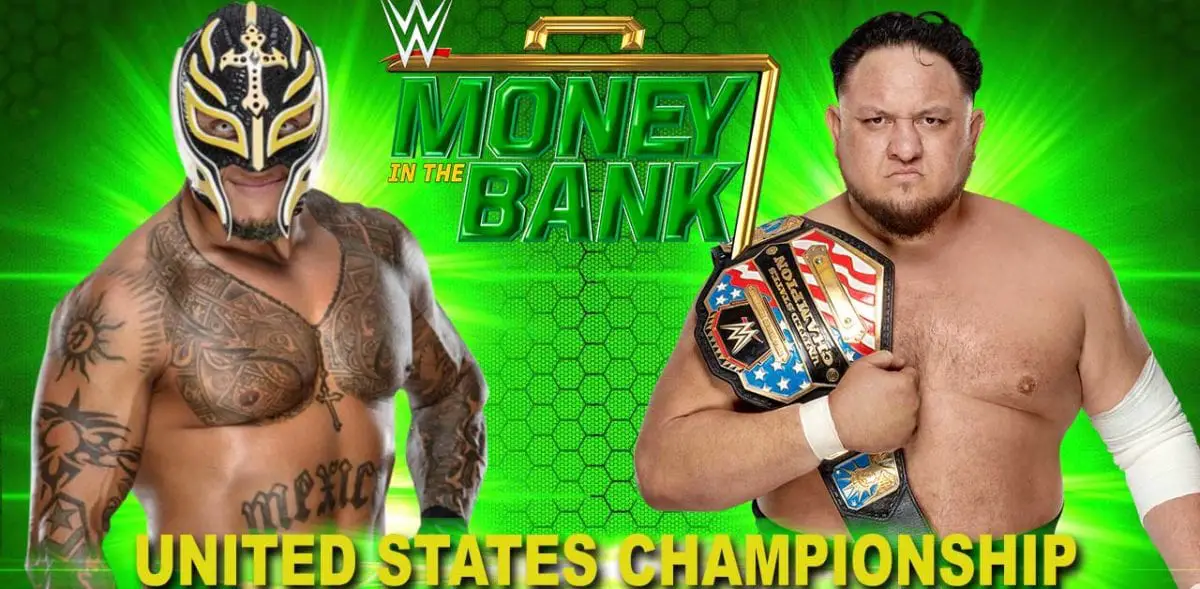 Storyline
Rey Mysterio and Samoa Joe were involved in the United States Championship storyline before WrestleMania. At the same time, Rey's son Dominic also started to feature in backstage promos and was even supposed to be at ringside during their WrestleMania match. But whatever plans WWE had for Dominic at WrestleMania, Rey's injury threw them out of the window. 
Since then both Mysterio and Joe have been moved from SmackDown to RAW but have carried on with the rivalry. After being away for some weeks, Dominic again started appearing. He was quick to come out and celebrate with Rey when he beat Joe in singles match a few weeks ago and Joe has taken notice of that. Joe cornered Dominic on RAW and told him not to try to humiliate him any further.
Dominic is a trained wrestler himself and has trained under Lance Storm for around one year. It has also been reported that Dominic has already signed a deal with WWE as he has started to feature on a regular basis in WWE programming.
Match Description
Mysterio tries to go after Joe with some punches but he is easily overpowered. He hits a seated senton but Joe hits a huge chop to take down Rey. As Joe goes for the powerbomb, Rey transitions it into the sunset flip powerbomb and then to a pin to get the win.
Winner and the new United States Champion- Rey Mysterio
As we see the replay, it becomes clear that Joe's shoulders were not down at all. Dominic comes out to celebrate with his father. They were going back up the ramp when Joe comes back to attack Rey. He takes him to the ring and hits multiple slams as Dominic pleads him to stop. Joe invites Dominic inside the ring but he resists. After Joe returns backstage, Dominic comes into the ring and accompanies Rey to backstage.
It may not be much of a celebration now, but @reymysterio IS your NEW #USChampion! #MITB pic.twitter.com/t8JOE39ayW

— WWE (@WWE) May 19, 2019