Drew McIntyre vs Happy Corbin Announced for WWE WrestleMania 38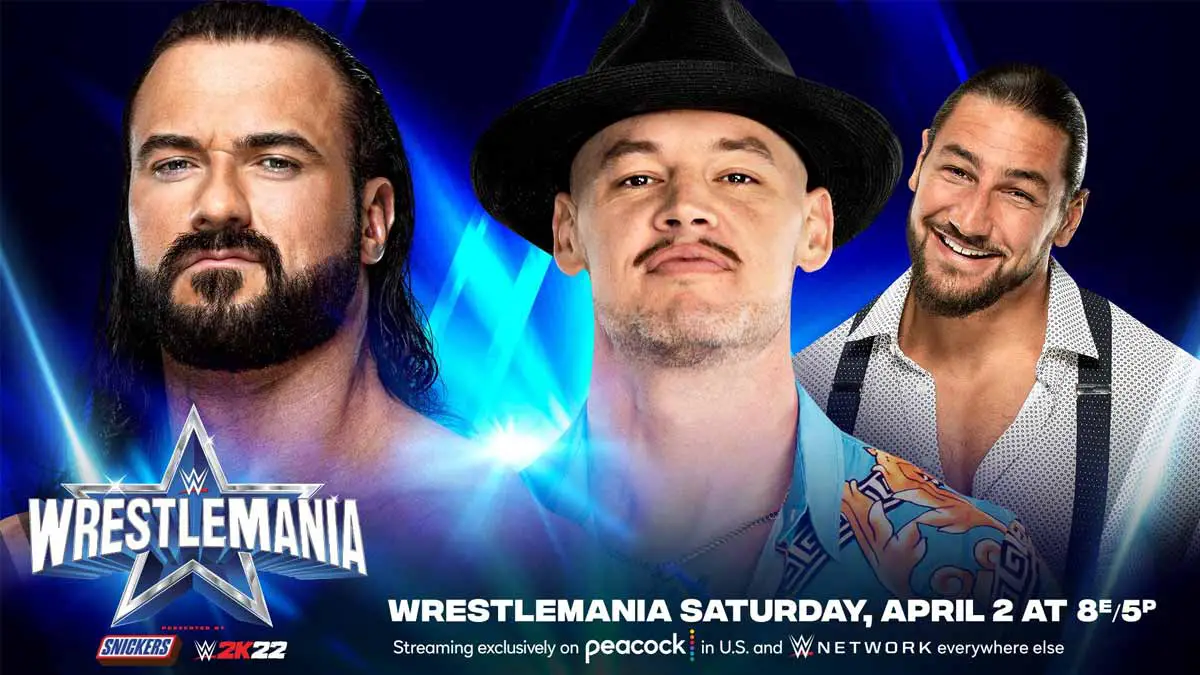 WWE has announced a match between Drew McIntyre and Happy Corbin for night 1 of WWE WrestleMania 38.
Drew McIntyre has been feuding with Happy Corbin and Madcapp Moss since November 2021 when McIntyre teamed up with Jeff Hardy to defeat the duo.
McIntyre later faced Moss in a singles match at WWE Day 1 event and got a fairly easy win. However, Moss and Corbin would attack him later backstage, which would write off McIntyre for around one month. The Scottsman then returned at the men's Royal Rumble and eliminated the duo from the match. McIntyre faced Moss in a Falls Count Anywhere and, despite interferences from Corbin, was able to defeat him again.
McIntyre was supposed to face Corbin at SmackDown last week, but Corbin convinced Moss to take another shot at the Scottish Psychopath. Drew once again defeated Moss to keep his undefeated streak going, which stretches to WWE Crown Jewel 2021 event where he lost to WWE Champion Big E.
It was always clear that this storyline would eventually lead to a match between Drew and Corbin at WrestleMania. WWE confirmed the match via social media on Thursday and also announced that match will take place on night 1 on April 2. It remains to be seen how will this storyline progress this week on SmackDown.
The fans are not happy at Drew getting a somewhat weaker opponent at this year's WrestleMania. He has faced Roman Reigns, Brock Lesnar and Bobby Lashley in the last three editions of the Showcase of the Immortals. McIntyre reacted to the backlash by putting over Corbin as a credible opponent, and saying that his time for winning titles will come.
McIntyre has been working as a top babyface ever since his move to SmackDown at WWE Draft 2021. However, WWE is keeping him away from Roman Reigns for the time being. Will he return to the title picture after WrestleMania 38?