9 Major News, Rumors & Stats Before WWE Royal Rumble 2023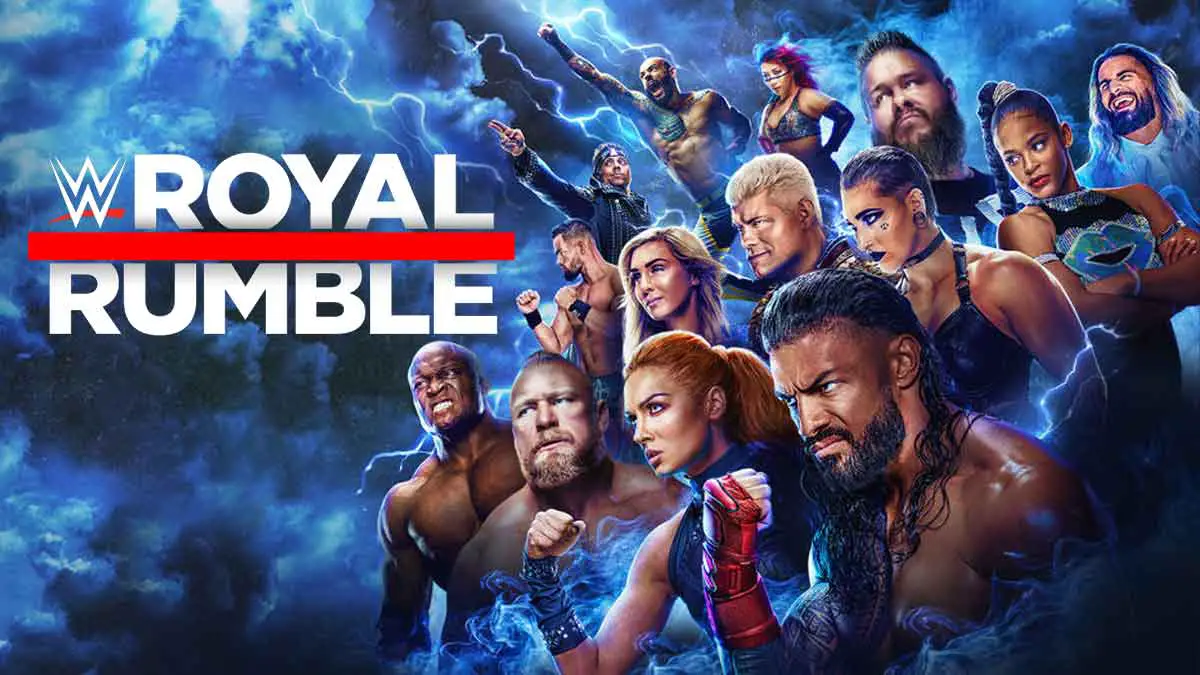 WWE will present Royal Rumble 2023 this weekend, which will kickstart the road to WrestleMania 39 in Hollywood. This Rumble event will be special in the sense that it will be the first Royal Rumble event without Vince McMahon in charge.
The anticipation is sky-high since it remains unclear who could win this year's match and lack of or confliction inside information related to WrestleMania 39 plans. Check below as we list the major talking points, statistics, news and rumors ahead of Royal Rumble 2023.
---
#1- Royal Rumble 2023 is the highest-grossing Royal Rumble event in ticket sales topping $5 million mark by November itself. As per the latest updates, WWE has added around 4000 tickets more in the last week to take the capacity to 44,402. With around 1500 tickets still for sale, fans can still grab the tickets here.
This is the third time that Royal Rumble will take place at Alamodome in San Antonio, TX, after events in 1997 and 2017. 1997 event had 60,447 in attendance while the 2017 event had 52,020 in attendance.
---
#2- There are only 5 matches announced for the show so far. If no more matches are added to the card, this event will be the second place in the least number of matches to take place at Royal Rumble ever, tied with 2011(40 men Rumble), 2013 and 2014. The inaugural event in 1988 had just 4 matches. 2019 event holds the record for most matches at Royal Rumble event with 10 matches. 2018 and 1997(at the same venue) events had 9 matches each.
---
#3- Cody Rhodes, who will be making his return at Royal Rumble after 7 months, leads the betting odds to win the men's Rumble at -150 at BetFair and BetOnline. Sami Zayn is the second favorite to win the men's Rumble at +200. The Rock, Stone Cold Steve Austin and Seth Rollins complete the top 5.
Cody Rhodes: -150
Sami Zayn: +200
The Rock: +250
Stone Cold Steve Austin – +400
Seth Rollins – +1400
Solo Sikoa, Brock Lesnar & Gunther lead the odds for most elimination in the match while Cody Rhodes, Sami Zayn & Seth Rollins lead as the favorites to be the ironman.
---
#4- In the women's Rumble match, Rhea Ripley leads the betting odds at -140 at BetFair and BetOnline. Becky Lynch is at second with +300 odds. Raquel Rodriguez, Bayley and Naomi complete the top 5.
Rhea Ripley – -140
Becky Lynch – +300
Raquel Rodriguez – +500
Bayley – +600
Alexa Bliss – +750
Rhea Ripley leads the odds for most eliminations in the match while she is the second favorite for being the ironwoman of the match. Liv Morgan has the highest odds to be the ironwoman at +125. Raquel Rodriguez is at second for most eliminations, followed by Becky Lynch.
---
#5- Bray Wyatt's storyline is expected to progress in a major way at the event. He is facing LA Knight in a new format – the Pitch Black match. During the build-up of this match, we have seen Uncle Howdy being a major part of the cog, and it is expected that he will be involved in this match also in some form.
Additionally, Uncle Howdy has also affected Alexa Bliss and turned her back towards her Lilly character from Bray Wyatt Universe. Alexa is set to challenge RAW Women's Champion Bianca Belair at the event. Will we see Uncle Howdy affecting that match also?
---
#6- Roman Reigns and Kevin Owens will clash over the Undisputed WWE Universal Championship. They also clashed at Royal Rumble in 2017 at the same venue, but Kevin Owens was the heel champion at the time, a role that Roman assumes nowadays.
Roman is now closing towards 900 days as the Universal Champion right now. Also, this will be his 25th defense of Universal title since becoming the champion in August 2020. The Tribal Chief has teased a plan under his sleeves for Sami Zayn(Owens' former friend) as another test for Sami's loyalty towards the Bloodline. But, he has not divulged that information yet.
---
#7- The Rock is heavily rumored to be making his return at this event to set up a match against Roman Reigns at WrestleMania 39, which will be taking place in Hollywood. Some of the latest reports have also mentioned that The Rock might not have enough time to get ready for a WrestleMania main event.
It also remains unclear if The Rock returns to WWE at this event whether it will be through Battle Royal match or will it just a face-off with Roman Reigns.
---
#8- The list of participants announced for Royal Rumble is very short at the moment. In recent years, WWE used to announce 20+ participants in advance. However, this year only 7 women and 15 men are announced for respective matches so far.
As per rumors, WWE has planned some big surprises in both men's and women's matches and that remains the reason for less number of participants announced in advance. It is also reported that many women superstar appearances were held off from RAW 30th-anniversary show in order for them to be kept as a surprise for Royal Rumble.
As per the latest updates from Wrestling Observer Daily Radio, WWE has brought in more than 30 women for Royal Rumble match and have not finalized the list yet.
Rumored names to make their return/WWE debut in this match include the likes of Jay White, Matt Cardona(Zack Ryder), Naomi, Chelsea Green, Kana(an evil version of Asuka), and Doudrop among others.
---
#9- Braun Strowman remains in the hunt to break the record for most elimination in Royal Rumble matches as he currently sits at 36, just ten behind the record of 46 eliminations by Kane.
Another record he can break is for average eliminations per match(with min. 4 appearances). Steve Austin and Strowman each have 36 eliminations in 6 matches. If Strowman eliminates more than 7 men here, he will have the best average per match in Royal Rumble matches.