Brock Lesnar is Not Finished with Cody Rhodes?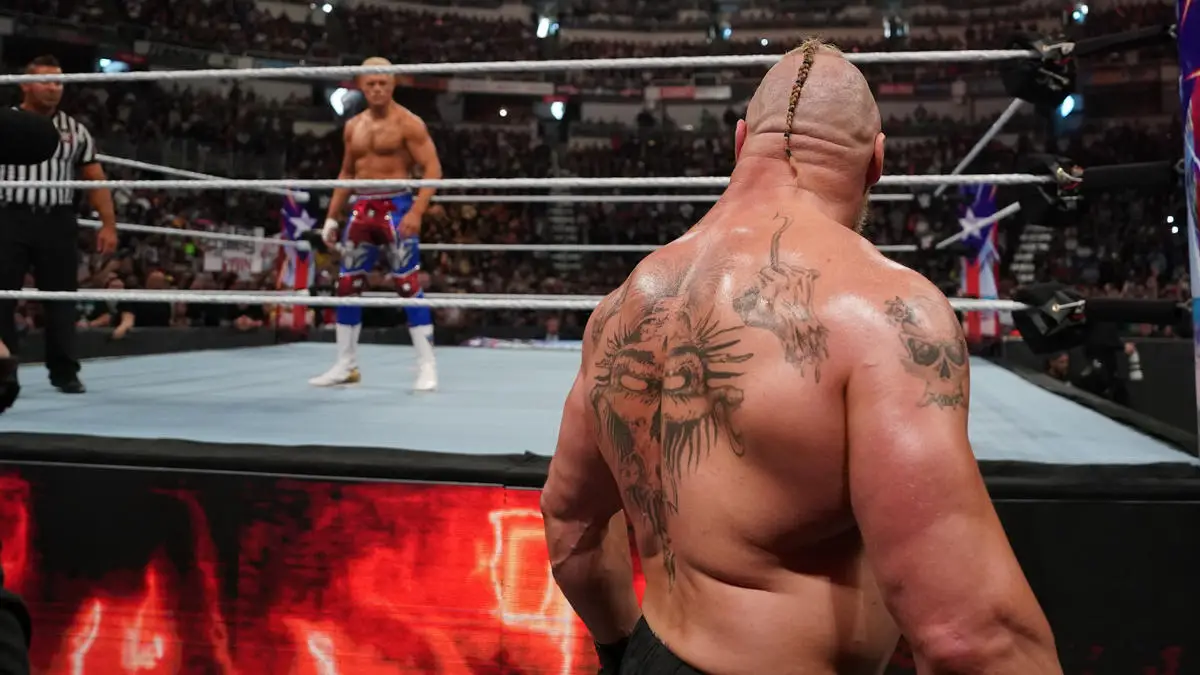 The American Nightmare Cody Rhodes took another step towards finishing his story at WWE Backlash 2023. 
Cody Rhodes managed to defeat the Beast Incarnate Brock Lesnar via pinfall at last Saturday's PPV event in San Juan, Puerto Rico. However, Brock is not very happy due to the way he lost the match. 
In the ending moments, Brock Lesnar put Cody in the Kimura lock and the latter pin while being locked in the submission maneuver. Cody escaped the ring as soon as he pinned Lesnar. 
Now, several reports state that Brock Lesnar is not finished with Cody Rhodes. This Sunday, WWE announced the 12 participants of the newly debuted WWE World Heavyweight Championship tournament, and Cody Rhodes is one of them. 
So, the reports are suggesting that Brock Lesnar will reveal his true intentions to Cody Rhodes during this tournament. Some reports are even suggesting that Cody will make it to the finals but then Brock will cost him the title match. 
Now, it will be interesting to see when Brock Lesnar will return to WWE TV after being defeated by Cody and whether he continues his feud with Cody or not.